LAST week Fisho attended the AFTA tackle show on the Gold Coast, check out our top 10 picks from the latest gear that was on display!
Shimano Bantam baitcaster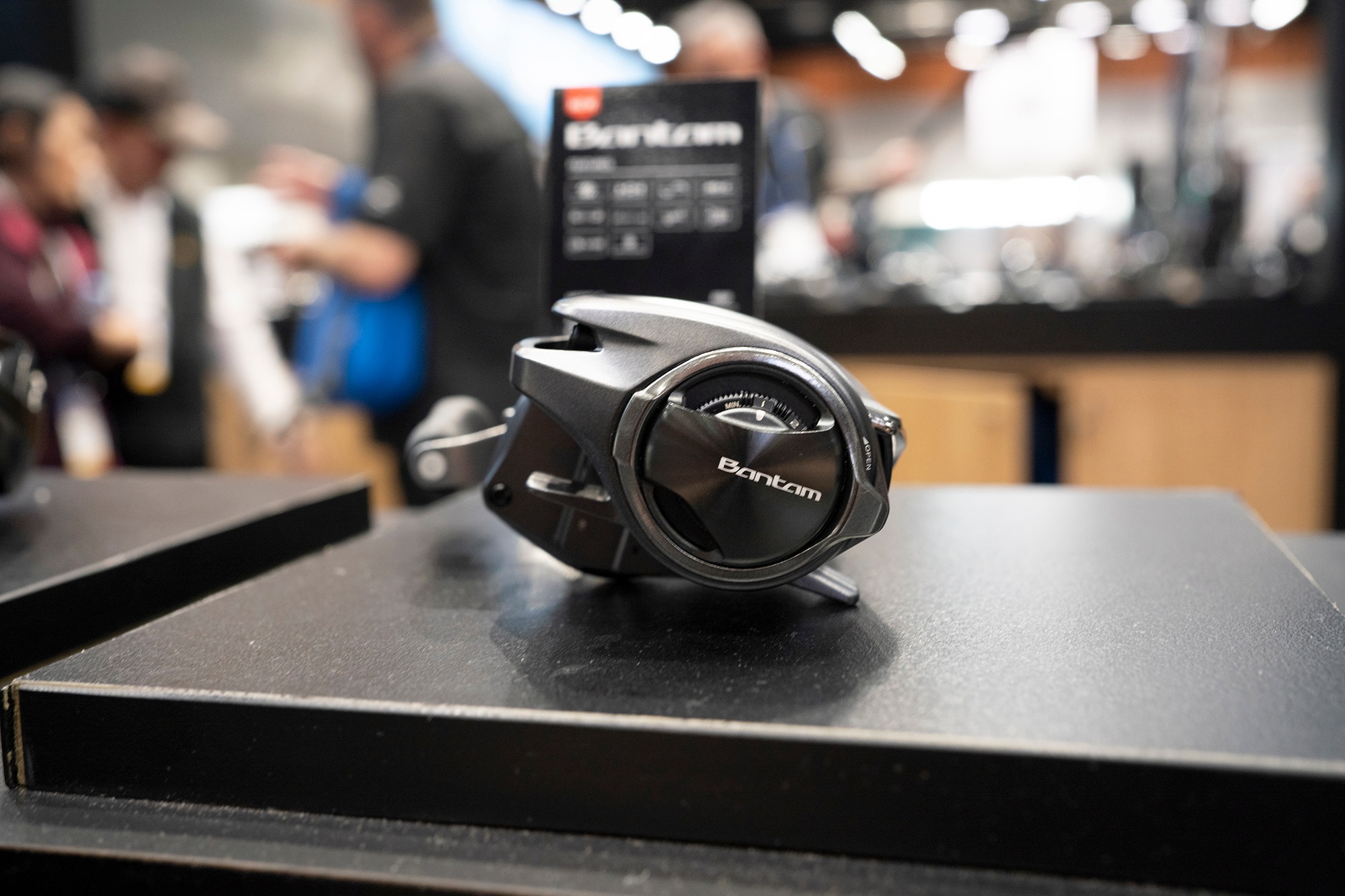 Shimano released its first baitcaster reel – Bantam – 40 years ago, kickstarting Shimano's legacy of durable and high-performance casting reels. The new Bantam builds on that legacy, combining cutting-edge Shimano JDM design and technology to reaffirm the benchmark for strength and performance in a low-profile baitcaster reel. By utilising a new Core Solid Body design that integrates the B-side, frame and level wind guard into a single aluminium piece. This full aluminium construction gives anglers the rigid feeling of a round casting reel with the ergonomics and comfort of a low-profile reel.
More info: www.shimanofish.com.au
Bait Junkie Jig Heads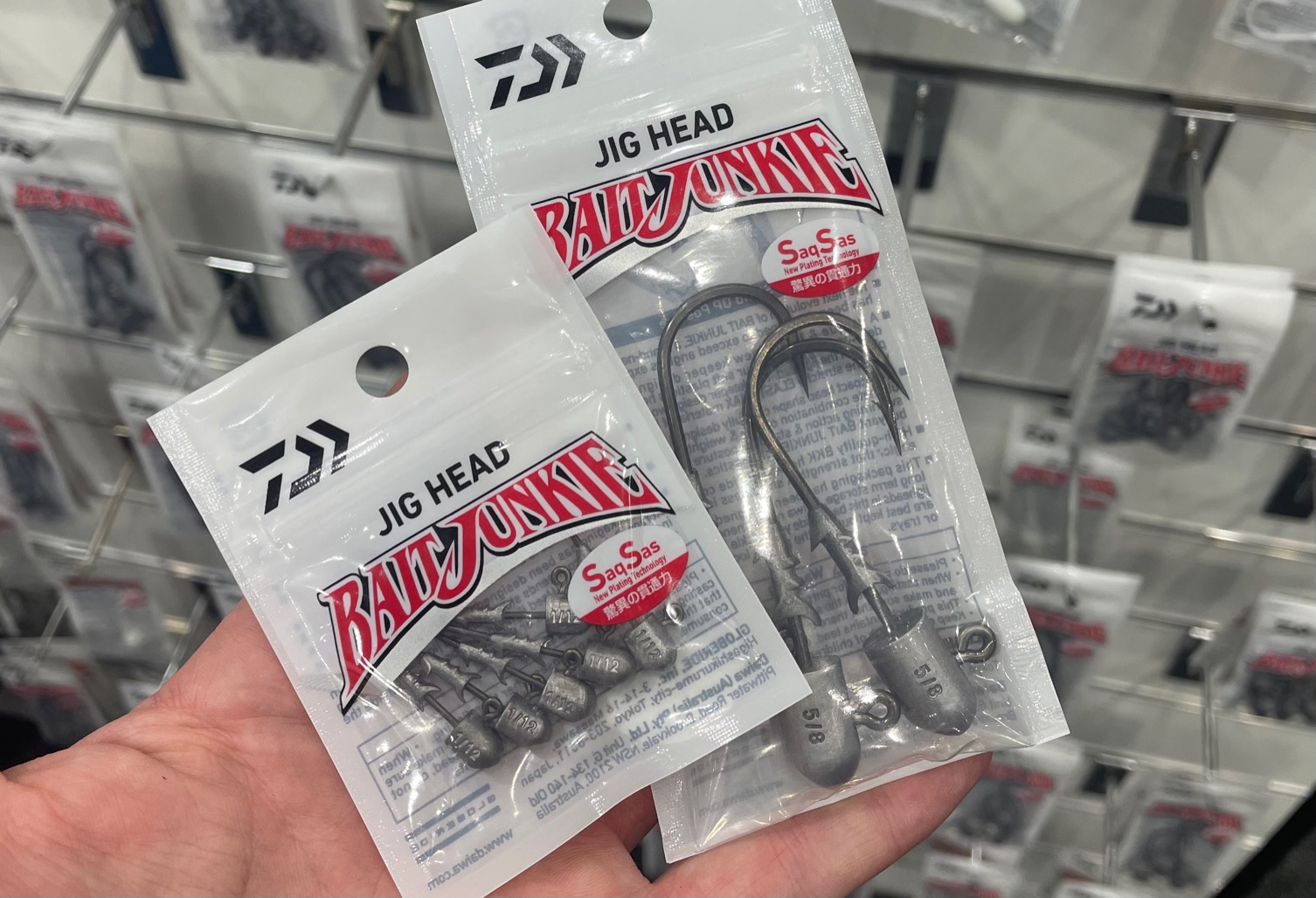 DAIWA'S Bait Junkie Joh Heads have been designed in collaboration between Daiwa Australia's product development team, long-time Daiwa angler Kris Hickson and with input from Australian lure making stalwart Dan Stead. Bait Junkie Jig Heads offer a unique feature set which elevates performance for an often-overlooked category.

Bait Junkie Jig Heads are built around quality BKK hooks in combination with Daiwa's SaqSas hook coating, a super-slippery Teflon like coating which increases penetrating power of the hook point providing a superior hook up ratio.
Having a SaqSas coated jig head is a first for the Australian market and offers the ability for anglers to fish heavier, thicker hooks with the hooking power of a much finer gauge wire.
More info: daiwafishing.com.au
Penn Authority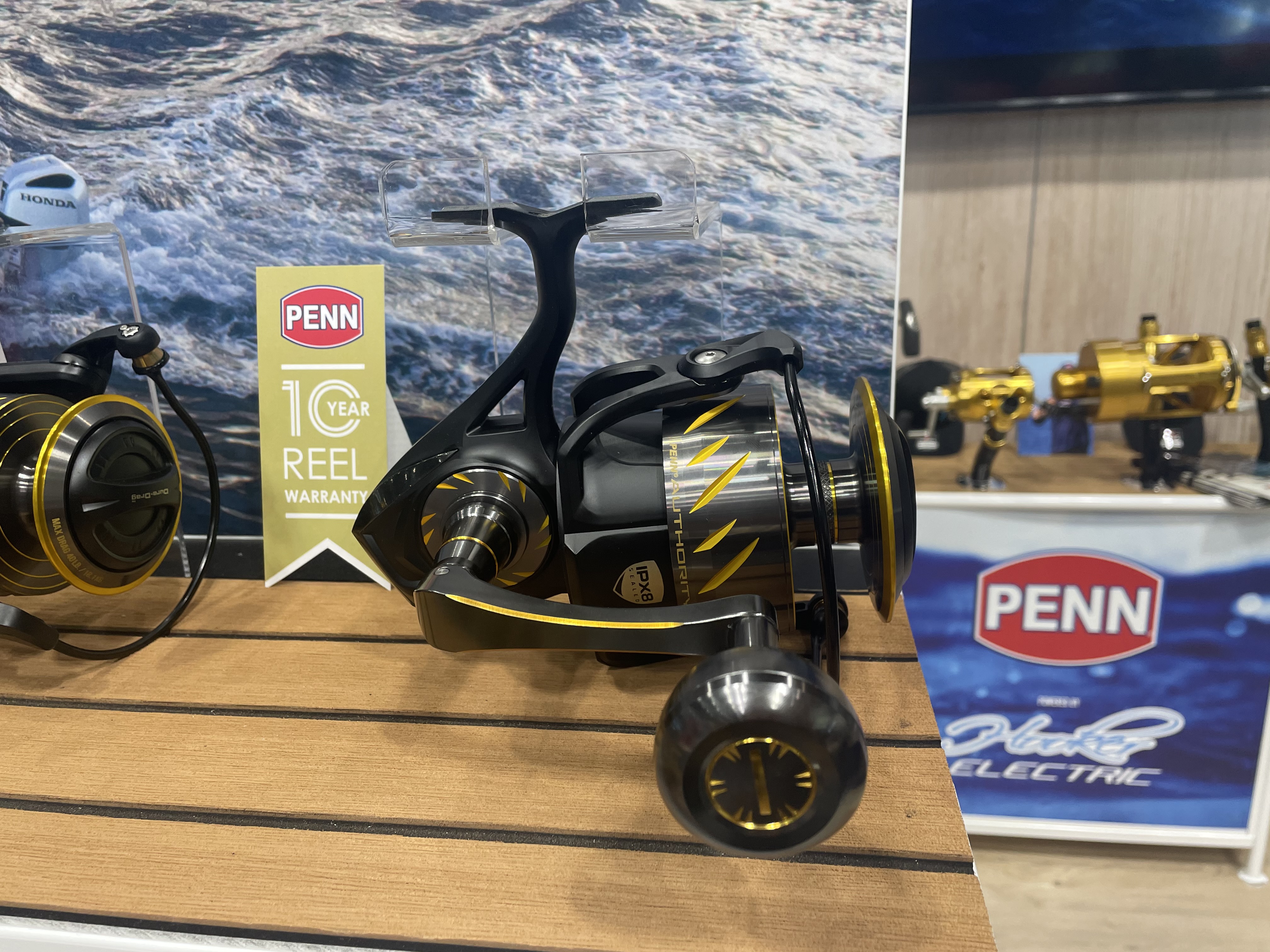 WITH an IPX8 sealed body AND spool, this reel takes long runs in heavy seas or the pounding of big surf in its stride.
Beefed up by ultra-durable CNC machined stainless steel main and pinion gears, the patented Dura-Drag technology eliminates hesitation even under the most extreme settings.
A 12+1 premium stainless steel bearing system combines with Leveline slow oscillation to ensure enduring smoothness and precision, behind all that trademark PENN power.
More info: pennfishing.com.au
Sufix Recycline – 100% recycled fishing line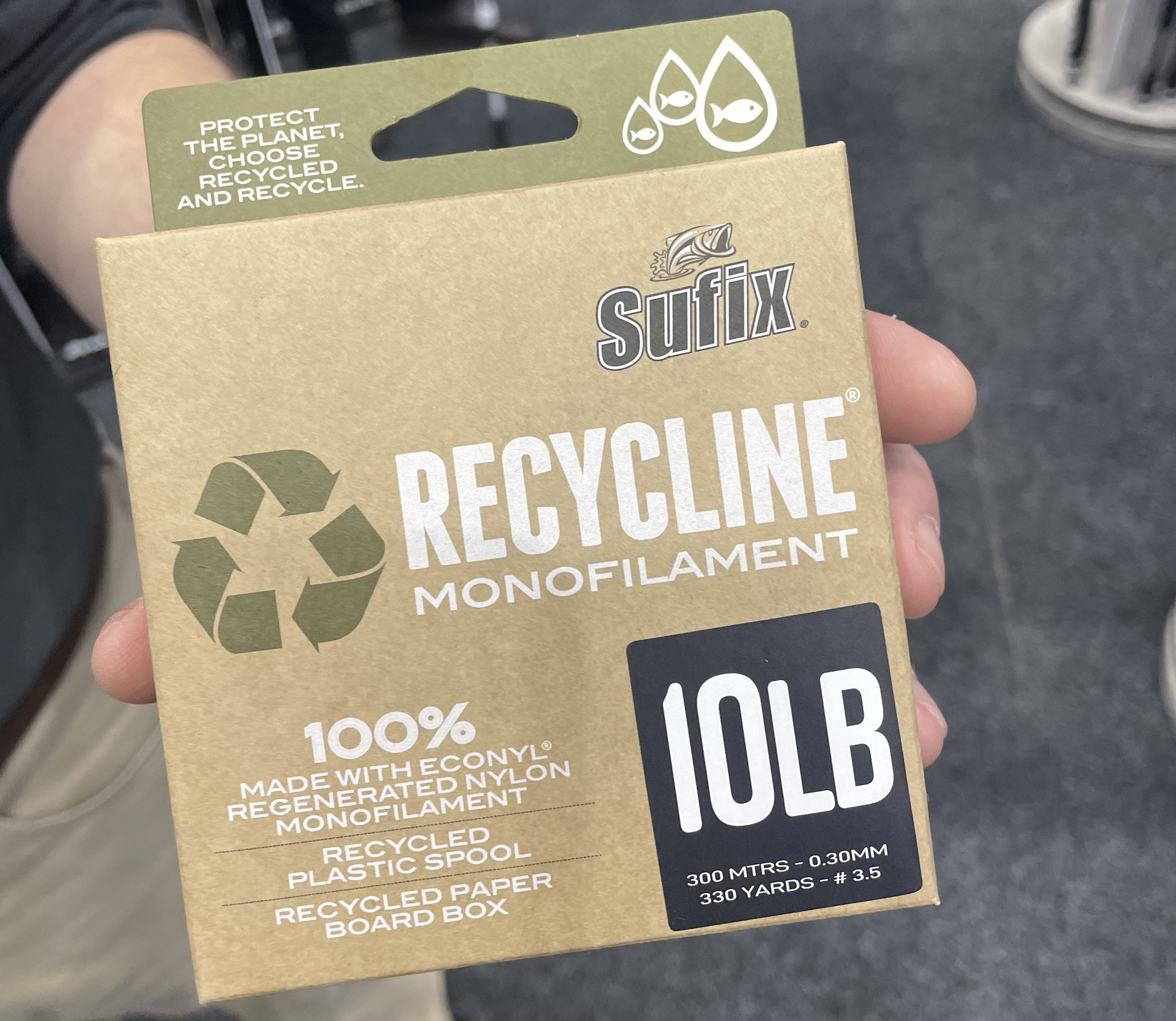 SUFIX has created the world's first 100 per cent recycled fishing line.
The ground-breaking Sufix Recycline Monofilament is made from 100 per cent "Econyl", which is regenerated nylon made of recycled fishing waste, such as fishing nets and old fishing line, pulled straight out of the world's oceans and turned into a dependable monofilament fishing line.
Recycline is a premium grade monofilament fishing line and has been tested in a wide range of environments with great results. It has very good abrasion and knot strength and is a great option for anyone looking for a new monofilament fishing line.
As part of a fully recyclable product system, the spool is also made of fully recycled plastic reducing the impact on the environment.
As the packaging is constructed with recycled paper and plastic the entire packaging can be recycled again and again, critical in the future of our resources and environment.
Recycline is the first and only of its kind and Sufix is making it easier for anglers to make a difference.
Available in 300m spools from 6lb – 30lb to suit a wide range of fishing conditions.
More info: www.rapala.com/sufix/braid
Shimano Bantam ArmaJoint Flash Boost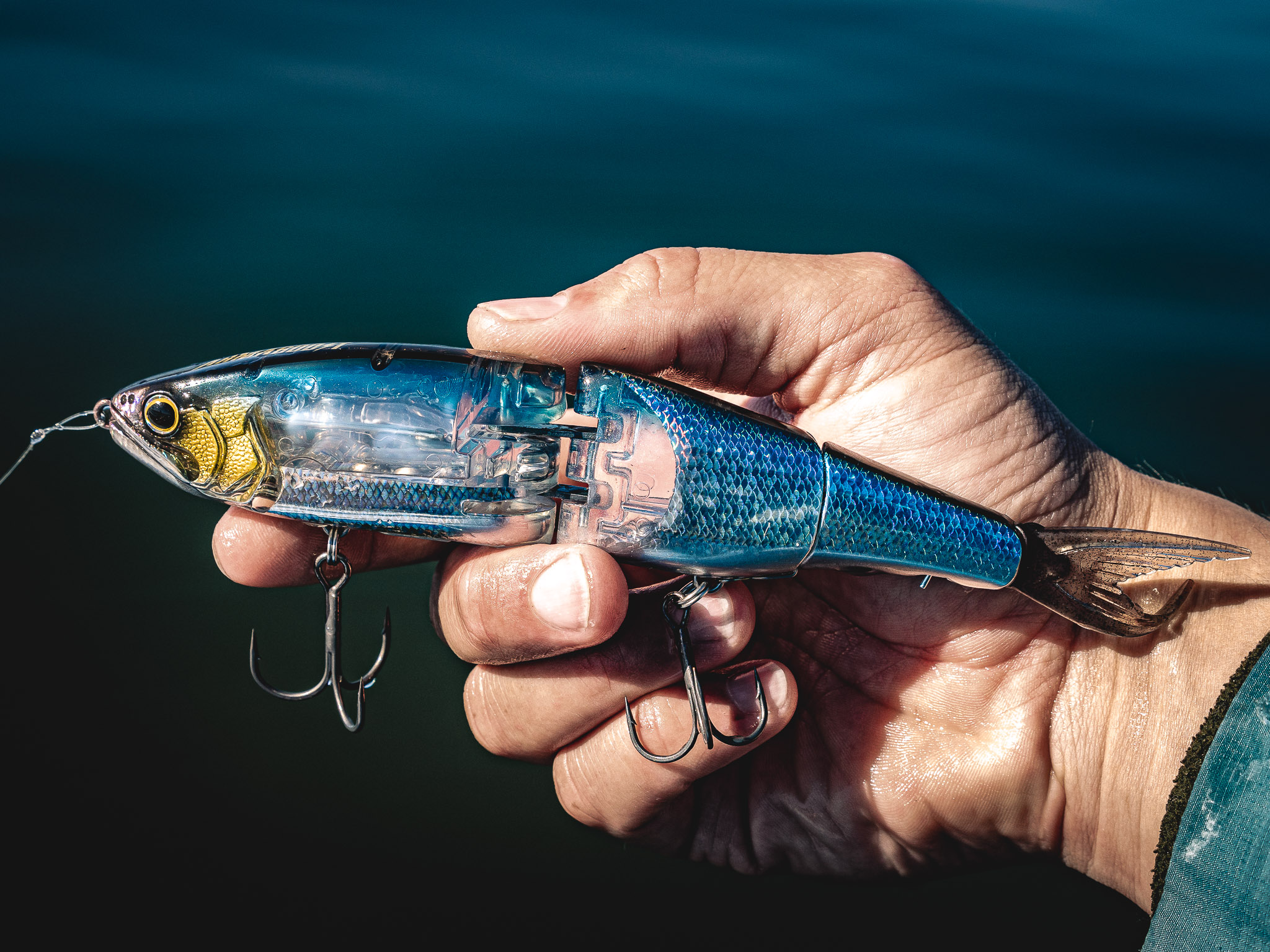 It's no secret that swimbaits attract bites from big predators when other lures won't, but getting big baits into the strike zone without spooking the target can be a challenge. Shimano's new Arma Boost hinged lure technology changes the game – drastically increasing casting distance! The innovative Arma Boost hinge design allows the Bantam ArmaJoint to effectively fold in half on the cast, enabling unparalleled flight time, stability, and casting accuracy for a swimbait of this size. The Bantam ArmaJoint also features Shimano's ground-breaking Flash Boost system, engineered to constantly emit a fish-attracting flash during the retrieve, even on the pause. On the outside of this lure, Scale Boost technology provides the platform for some of the most realistic lure finishes in the world.
The ArmaJoint 190SF Flash Boost also picked up the "Best Hard Lure" trophy at AFTA.
More info: www.shimanofish.com.au
Venom Target Series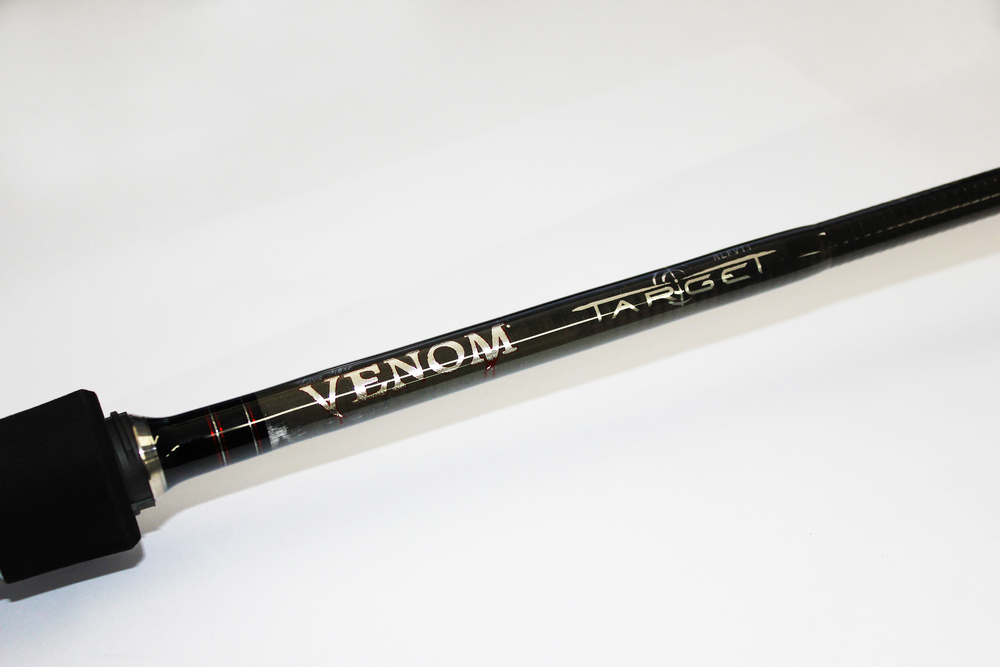 ENSURING you're on target was the design parameter for the latest Venom rods from Wilson Fishing – the Venom Target series.
Accurate casting has become increasingly important in hard-fished waters and, with the use of live sonar technology on the increase, casting accuracy in lakes and dams has never been so important.
Taking feedback from our anglers, the Venom Target rods are designed with a hand and a half butt arrangement to allow for easy underhand casting if anglers are pitching lures "on the scope" or flinging them underneath overhanging mangroves. The hand and a half butt also allows for two-handed overhand casting if distance is required.
The Target series features a full EVA rear grip. This butt design allows scoping anglers to place the rod in their scope poles while dealing with the beast they just landed and will also give trollers the ability to use this rod in metal rod holders without damaging the blank. The full rear grip also differentiates this series from the spilt rear grip models such as the Crankbait Series and the 7 foot baitcast series.
There are three models in the Venom Target range that are all 6'5″ long and includes the RLFVT1 (10-30lb), RLFVT2 (20-40lb and the RLFVT3 (30-60lb). Each rod is designed to fish different weighted lures, yet still provide ample stopping power when big fish are hooked – just like every Venom rod made.
The RLFVT1 has a 10-40g casting range making it ideal for heavy jighead rigged plastic fishing and absolutely perfect for throwing the 95mm Zerek Fish Trap. The RLFVT2 is designed for casting 30-100g putting this rod squarely in the medium to large swimbait category where lures such as the Bone Focus 130, Zerek Live Swimbait and Zerek Flat Shad X 130 – 170 are used. The RLFVT3 is the big boppa in the range, built specifically for casting the biggest lures on the market up to 200g! This rod will not be afraid of the Zerek Affinity with the 20g nose weight attached, it will eat up casting the 250 Zerek Stalker and you'll wonder why you're not throwing bigger lures!
Aussie designed and Aussie built.
More info: www.wilsonfishing.com
Gulp Slime

BERKLEY has been able to package all the active scent and taste components that make Gulp so effective into a new dry powder attractant that can be applied to any lure.
The process to apply the scent is straightforward: wet your lure and drop it into the Gulp Slime container of dry powder, then gently close the lid, give it a shake and cast. It's that simple.
Once in the water the powder attached to your lure rapidly turns into a clear slime that disperses the Gulp scent formula in a fish attracting scent trail like no other.
More info: berkley-fishing.com.au
Bite Science soft plastics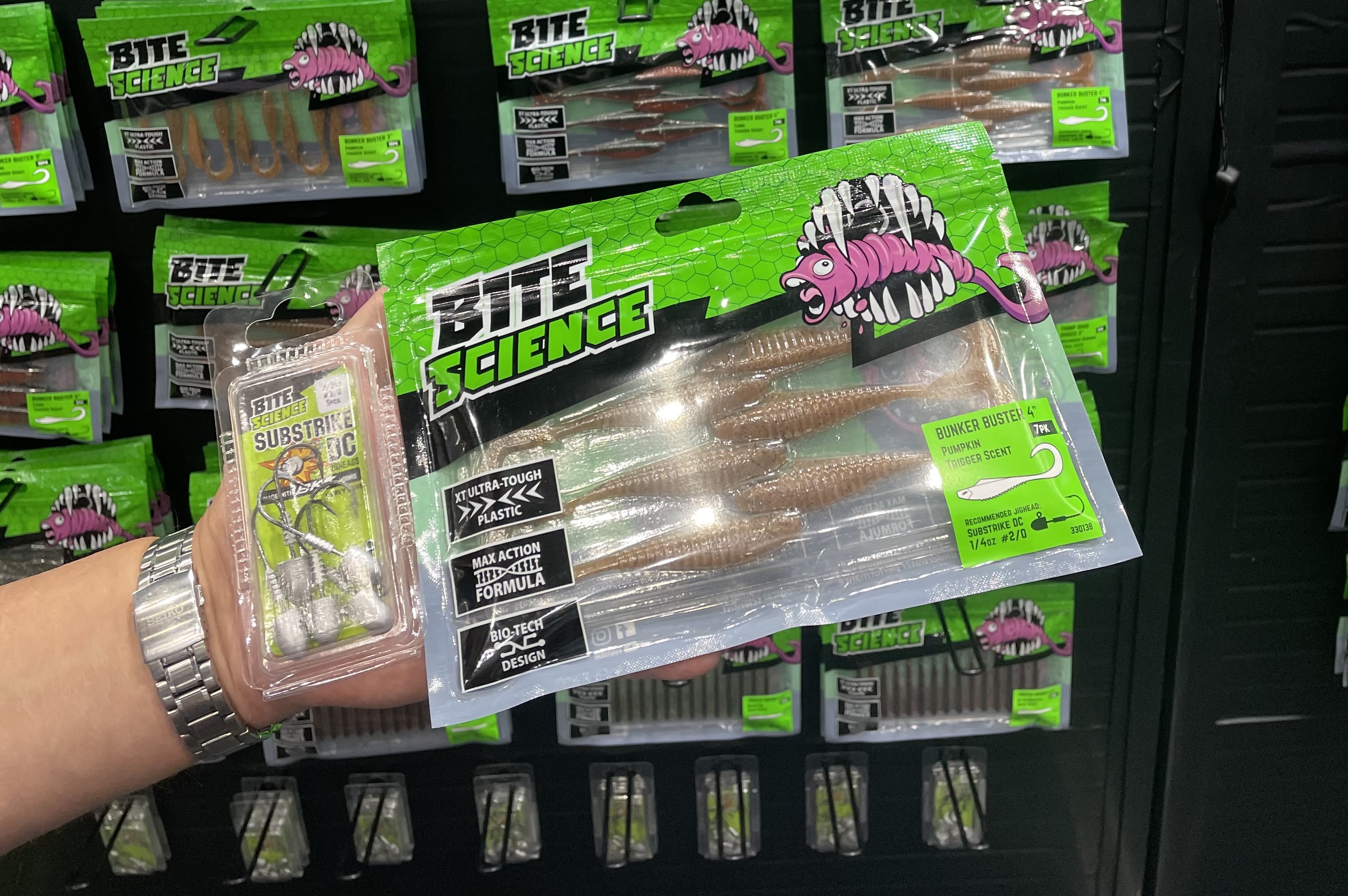 BITE Science officially launched at AFTA with eight tail shapes that were designed, tested and refined here in Australia over the past 18 months.
The extensive local testing and refinement has resulted in swim actions full of wiggle and flutter and plenty of interest among Australian species from the inland waterways to the saltwater depths.
Seven of the tail shapes are unrigged and come pre-scented with fish attractant to maximise fish-catching ability without the need to buy and apply scent separately. The final range is pre-rigged for fishers who want convenience.
Complementing the soft plastics are the new Bite Science Substrike DC Jigheads.
Substrike jigheads are built with BKK hooks, giving you confidence while landing what's on the end of your line. There are eight sizes, with the recommended jigheads shown on the soft plastics packaging.
For more info: www.jarviswalker.com.au/pages/bite-science.
Maui Jim Sunglasses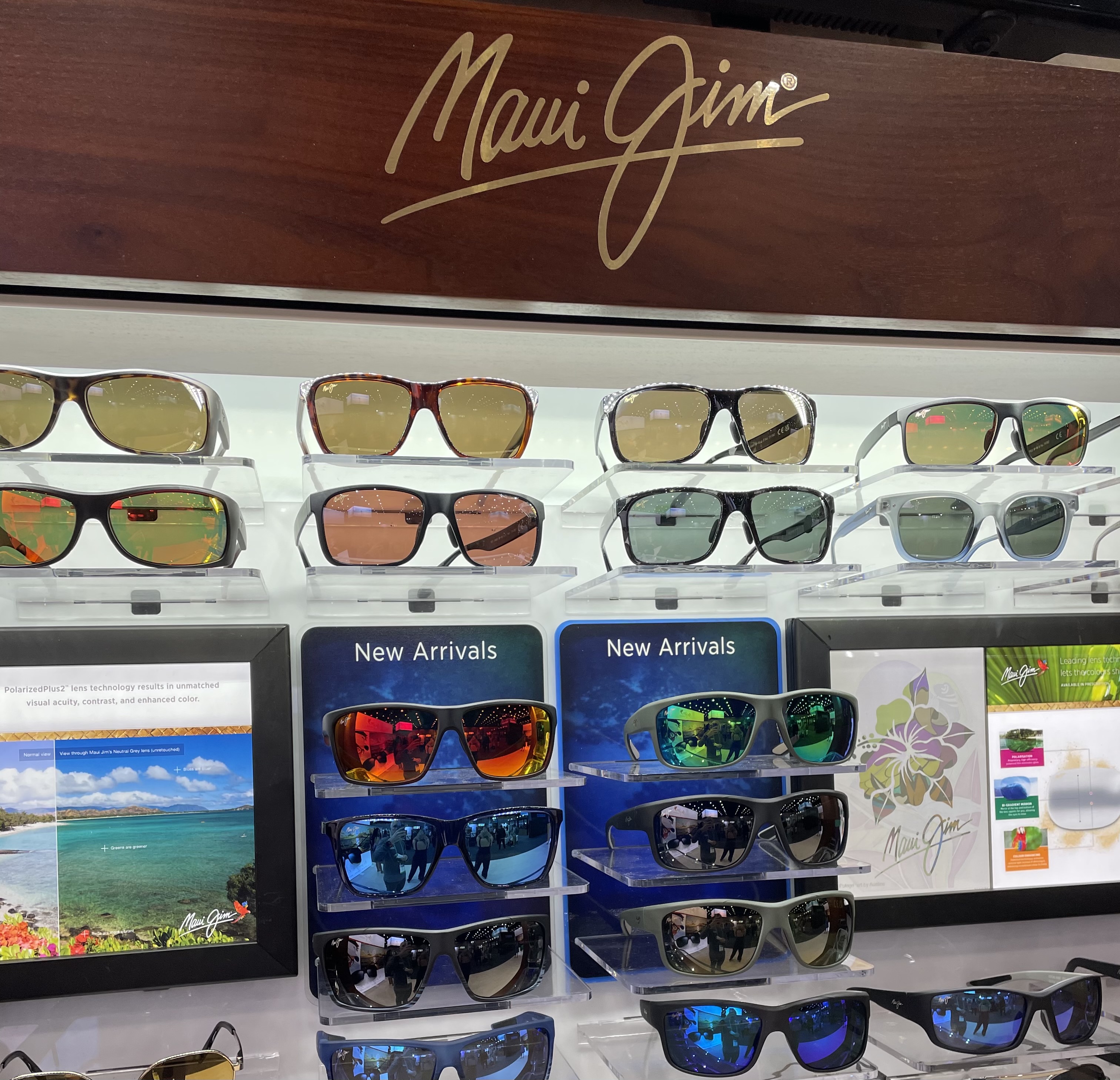 MAUI Jim is an iconic Hawaiian sunglass brand with an enormous range of styles and lenses to suit everyone.
More importantly, Maui Jim has some of the best lens technology and products available for fishing and boating.
Founded in 1980 and based in Lahaina, Maui, Hawaii, the brand has a global presence with more than 125 styles, all of which feature MJ's proprietary "hyper-precise" PolarizedPlus2 lens eliminating 99.9 per cent of glare and also providing 100 per cent protection from harmful UVA and UVB rays.
Check out Fisho publisher Chris Yu's Maui Jim review here and stay tuned for a comprehensive feature on fishing sunglasses in an upcoming edition of Fishing World.
More info: www.mauijim.com/au