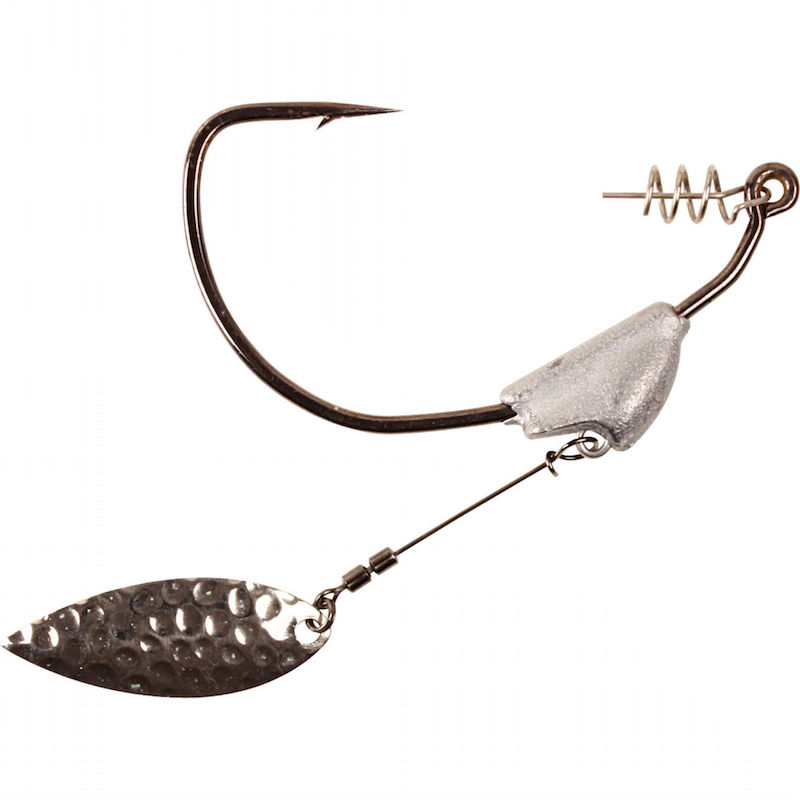 THE Flashy Swimmer from Owner is a unique hook for rigging soft swimbaits and other soft baits.
The spinner blade is attached to a non-movable weight that keels a rigged soft bait perfectly. It is an ideal search bait rig that can be fished in a spinnerbait fashion. The added weight helps to sink or swim the rigged bait down into the strike zone, while the blade adds a fish-attracting flash.
The wire pivots around the weight, but the design of the moulded lead keeps the wire and blade riding horizontal during a steady retrieve. Attached to the wire is a #3 hammered nickel-finished willow-leaf blade, rigged with a dual mini swivel.
Other features include a TwistLock Centering-Pin Spring (CPS) attached to the hook eye, an open gap for more positive hook sets, a XX-Strong forged shank, Super Needle Point and black chrome finish.
This Flashy Swimmer is designed to rig soft-baits ranging from size 2" – 10" in sizes and is suitable for chasing bass, bream, flathead, barramundi, Murray cod, mulloway, snapper, kingfish and more.
This series features six different sizes and weights from size 1/0 (3.5g), 3/0 (5.3g), 5/0 (7g) and the new additions to the family which are the 8/0 (11g), 10/0 (14g) and 12/0 (21g).
RRP $12.95-$14.95
More info at owner-fishing.com.au