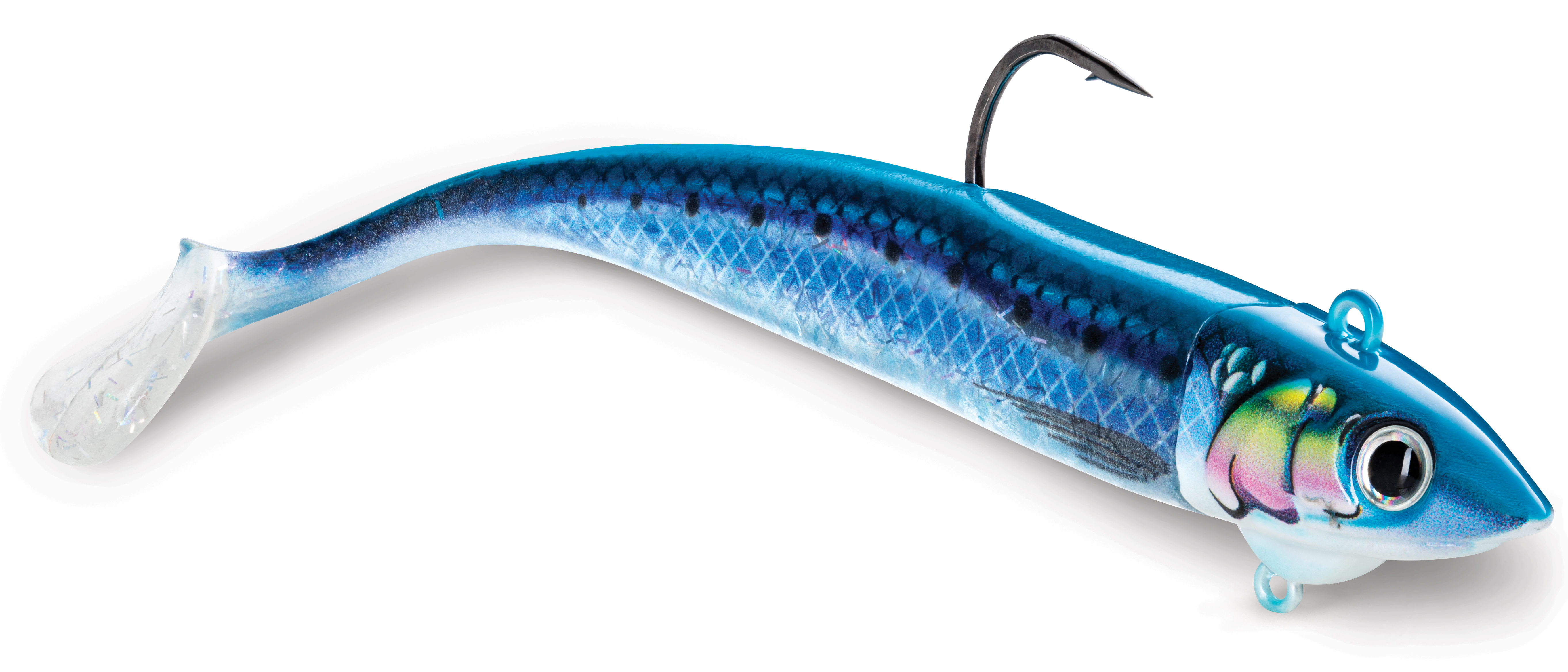 DESIGNED with long casting and fast winding in mind – but still at home fished slowly in shallow and deep-water situations – the 360GT Coastal Biscay Minnow features a slim, soft body rigged to a tapered jig head with a fixed hook.
The weighted head and body combination allow you to cast further and fish deeper. An additional chin eyelet gives the option of adding an assist hook or blade, while the paddle tail kicks with life-like action and vibration, even at slow speeds.

The Storm 360GT Biscay Shad swims with an enhanced life-like action. The soft body is fixed to the head by a free-swinging screw and VMC hook that rest hidden within the soft body's weedless channel system.
When attacked the body collapses and the large hook gape is exposed for a clean hook up. Every 360GT Coastal Biscay is visually detailed with each body matched to its own jig head, rigged on a heavy-duty VMC hook.
Separate soft bodies are also sold separately.
Available from tackle stores now.