FLYING and fishing doesn't always mix. Anyone who has travelled with fishing gear, or any oversize luggage for that matter, would appreciate the frustration with restrictions that comes with inconsistent airline rules.
Not only are fishing rods inherently long, but we also carry objects which don't pass the security test. Taking rods, line, sharp hooks, and obviously knives, is a big no-no for Australian travellers and the same rules apply in most places around the world.
If this isn't enough, cost saving measures across airlines post-Covid means weight restrictions have become tighter and more regularly enforced.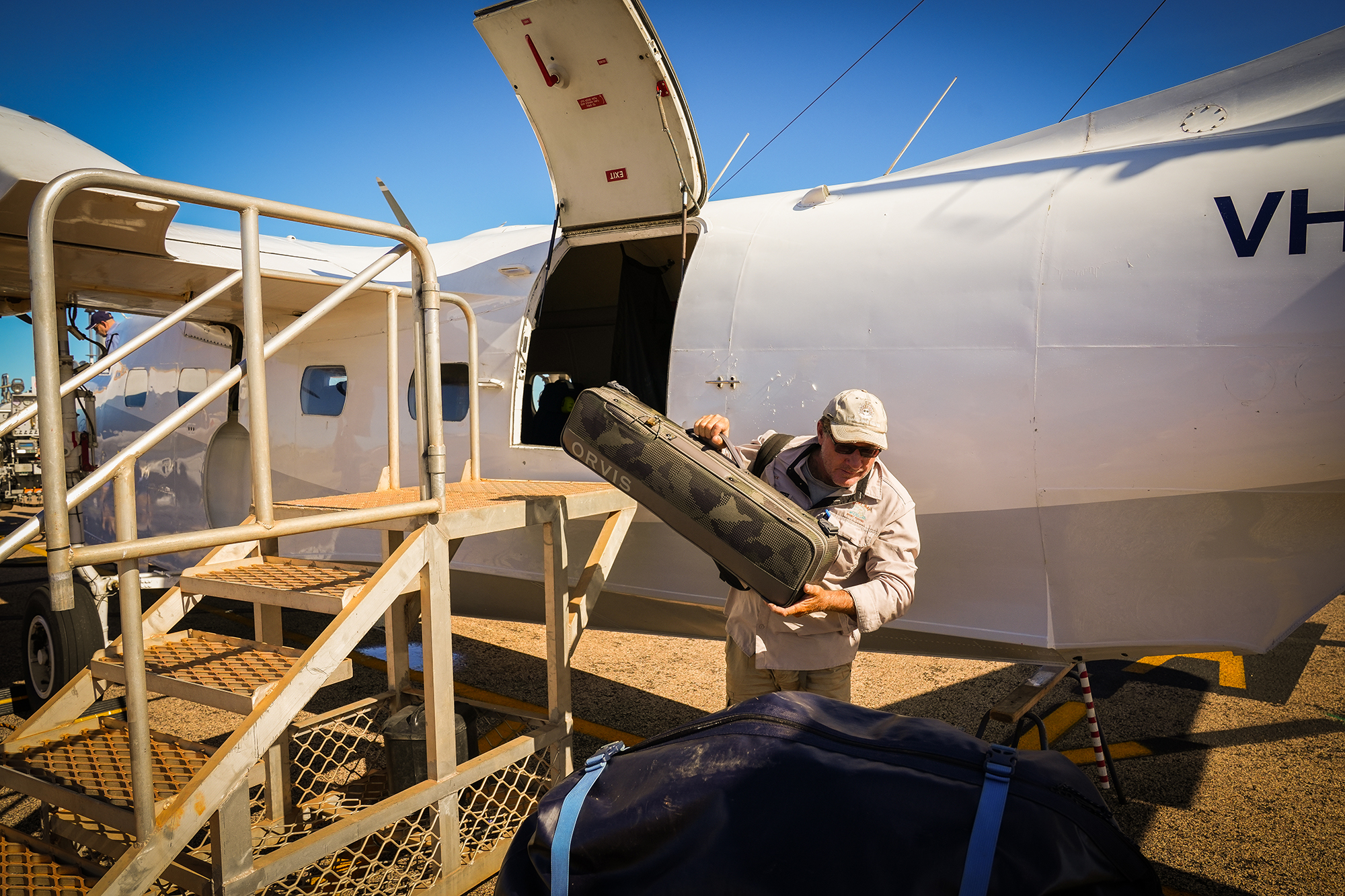 What's the solution?
Thankfully, tackle companies have come to the party with more and more innovative gear that's travel friendly. There are now multi-piece rods and luggage designed specifically for fishos.
I've owned several bags that hold four-piece fly rods and three-piece spin and baitcaster rods. They're typically a little longer than the standard size bag and hold a lot of luggage, plus your fishing gear.
I was searching for something smaller and more organised and came across this great product from Orvis. I contacted Andrew from Mayfly Tackle, who distributes Orvis in Australia, and he suggested buying the larger of the two Carry-It-All models available.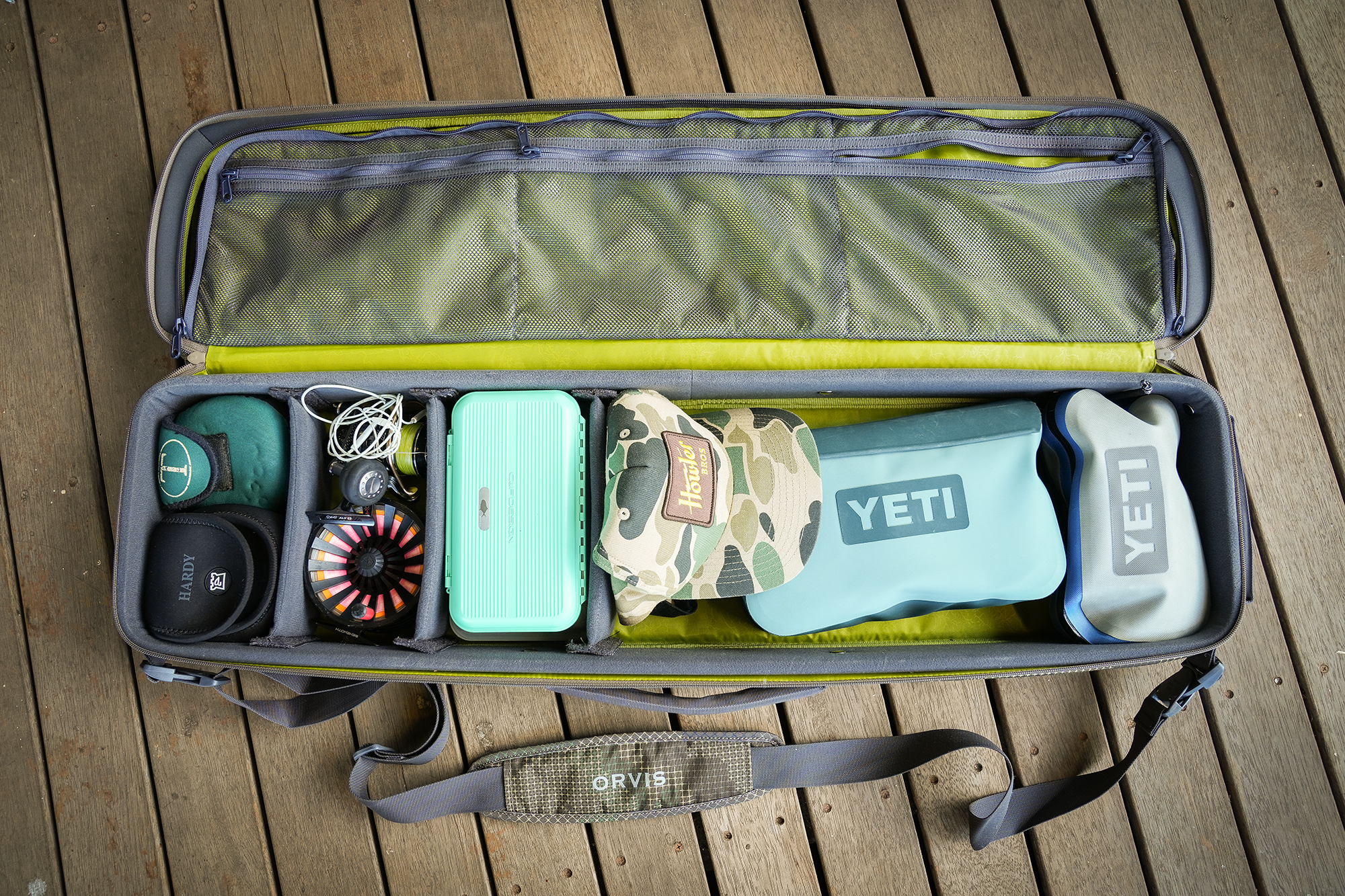 Orvis is a well-known and long-established US outdoor brand specialising in fly fishing and hunting. I've owned several Orvis bags and fishing shirts and the quality is typically second to none.
The Carry-It-All bag is designed to hold multi-piece rods in a separate zipped up compartment of the bag. The length of this larger bag is 91 cm x 20W x 12D cm. The smaller size is 78cm x 20W x 12D.
On the flip side of the rod compartment, there's a section to hold reels, spare line, terminal tackle, fly and lure boxes, etc. There are also some smaller zip pouches for odds and ends.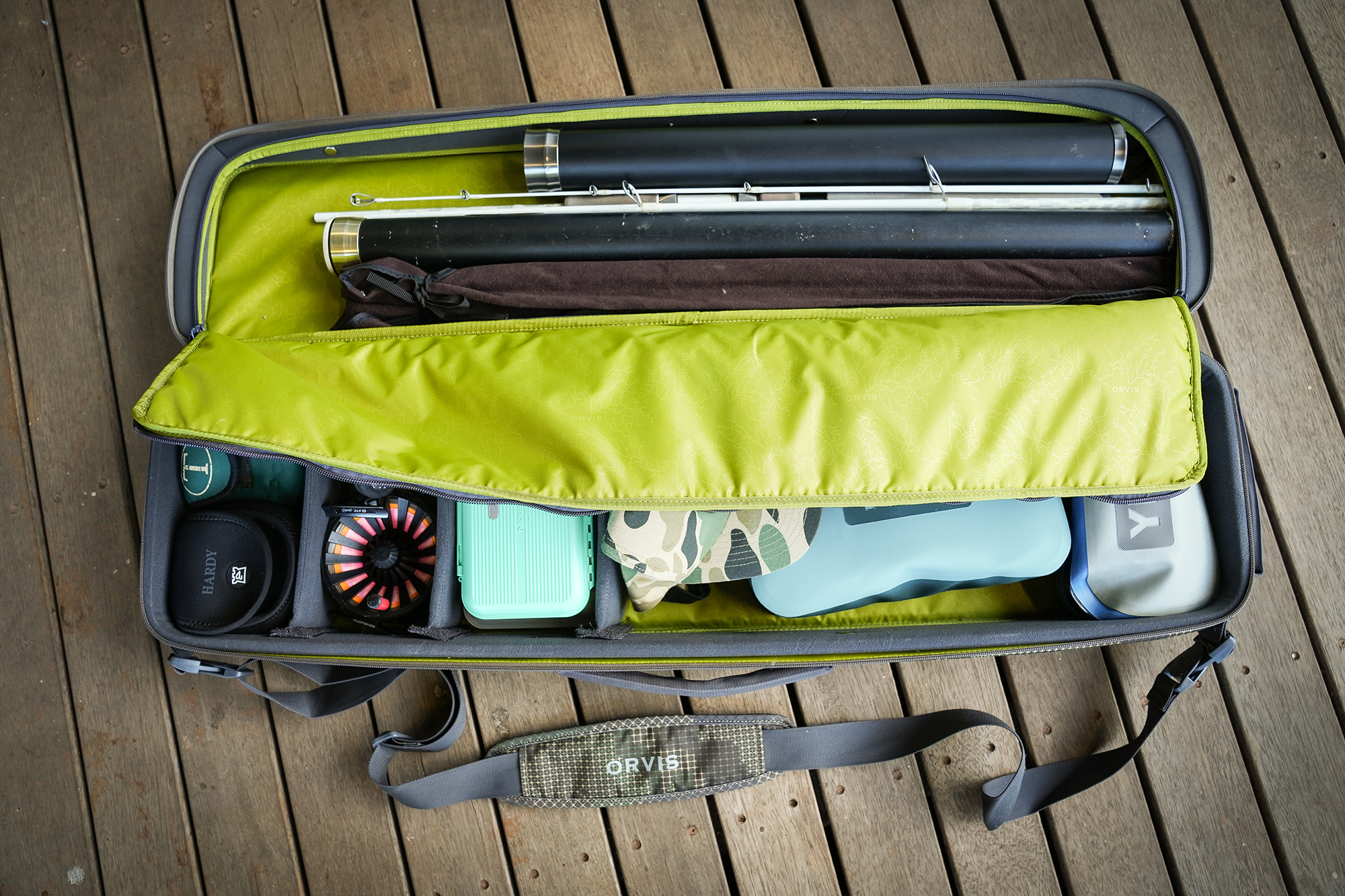 I was heading to Western Australia's Kimberley region and had an ambitious plan to use the Carry-It-All to hold all of my checked luggage. That included fishing gear and clothes. My waterproof carry-on bag and Pelican case contained camera gear and spare clothes and sunglasses, just in case my checked luggage was lost. In my experience, most guides and fishing lodges can lend you gear, but clean clothes, sunglasses, hats, etc, aren't so readily available.
Thankfully, with average daytime temps in the 30s, and a daily laundry service available at the fishing lodge, I only needed to pack a small amount of ultralight clothing.
I packed the clothing around several spin and fly reels and four multi-piece rods. These included fly rods and a handy Abu Veritas travel rod. It all fit like a glove. The corners of the Carry-It-All are protected from bumps, plus the fabric of the bag is constructed from high quality recycled CORDURA ECO 600 denier polyester material. The last thing you need in a remote area is a damaged bag and gear!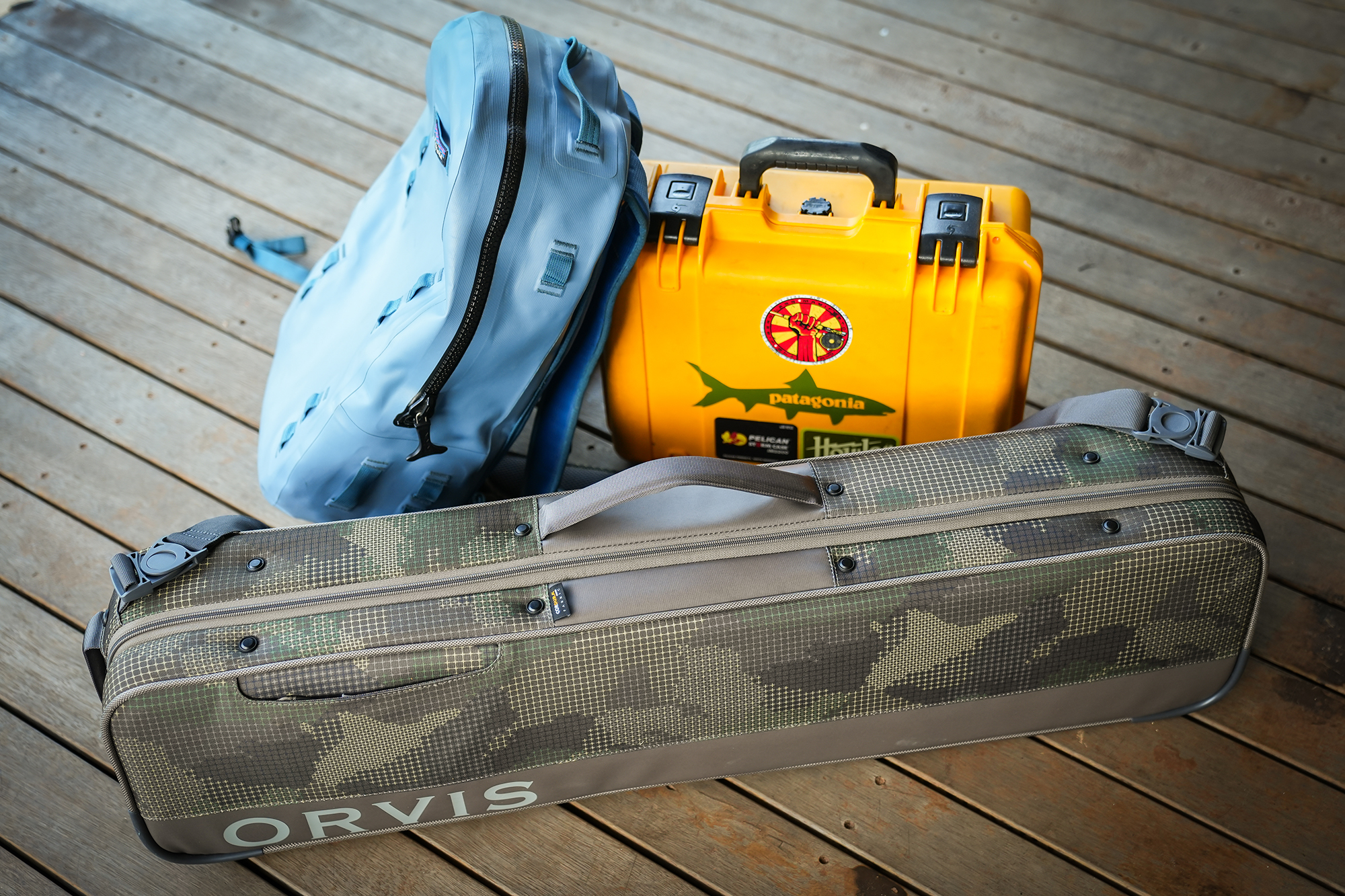 Best of all, when I arrived at my destination, everything was easy to find and organised in its own compartment.
The packed weight of this bag was only about 10kg. Thankfully, lures were available at my destination, so I only brought a small selction and saved some weight and space.
My carry-on camera gear, however, weighed more like 16kg spread across a case and a backpack. Thankfully, given my checked Orvis bag was so light and compact, I negotiated (pleaded) with the customer service attendant to let me on without additional charges. Tip: a smile and a positive attitude goes a long way at the check in desk!
If you're a regular fishing traveller and carry multi-piece rods, the Orvis Carry-It-All is highly recommended.
More info at mayflytackle.com.au.