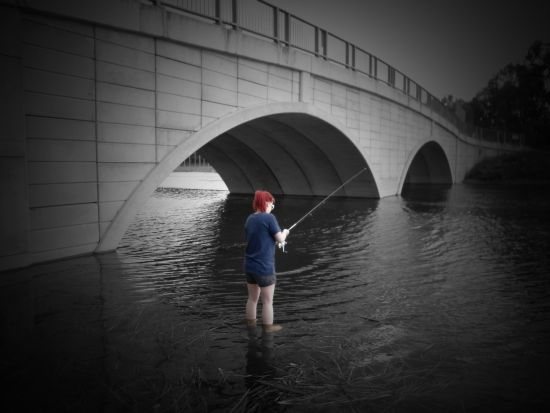 IN Environment News this month JOHN NEWBERY discusses some of the strange weather and climate that we've experienced Australia-wide in 2016.
JUST back from a trip to the NT to a spot where at this time of year you'd normally expect 15 to 20 barra caught per angler per day. But "normal" is contingent on there having been a good or at least average wet season through December to February, and for the last three years that hasn't happened.
So the famed Arnhem Land run-off fishing didn't come off, and it sounds like anglers at the Barra Nationals on the Daly River averaged about 2.5 fish each for three days of effort. Occasional pockets of fish were located by boats where I was, but in the main we were much better off targeting jacks and other species and then really appreciating the few barra that did turn up.
Shouldn't have been surprised. This summer just passed has meant that my own "backyard"…Sydney Harbour…..has delivered some very strange results. Would you believe water temperatures peaking at 26 degrees and staying the 20's through to May? Coral bleaching of the temperate corals that grow in the North Harbour area? Nor-Easters (the prevailing summer wind, usually finished by March) persisting well into May?
You used to be able to confidently predict the arrival of the cold winter westerlies by the first week of April at the latest, and the arrival of big schools of silver trevally about two weeks later. Anzac Day was traditionally considered "trevally opening day" by many rock anglers. Winter tailor would also be turning up. Not the last couple of years. Around Anzac Day anglers in shorts and T-shirts were still live baiting summer kings and chasing luderick on their summer grounds.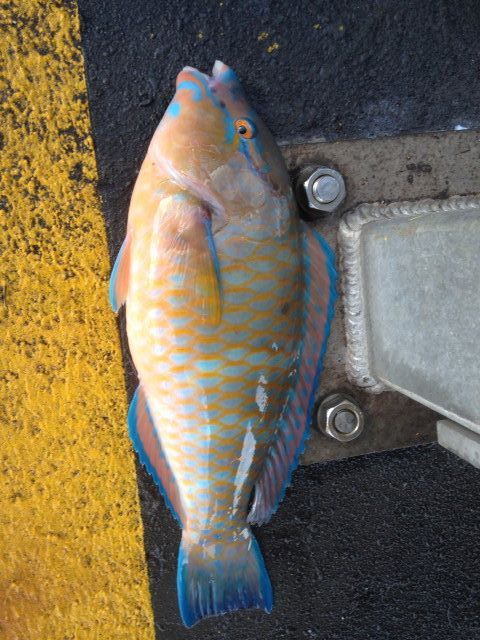 And then there's the fish. One of old my fishing mates, Norm Himsley, sent me a photo of two fish he'd caught on green weed while luderick fishing on an upper Harbour wharf and couldn't identify. They were blue-banded orange parrotfish and they look like they should be on the Great Barrier Reef. I've never heard of them being caught in the Harbour before, let alone next to a ferry wharf.
Again, I probably shouldn't have been surprised. A couple of months earlier on one of our favourite Harbour rock platforms he'd walked up behind me and asked "Want to see a protected species ?" A bluefish (blue drummer), still common at Lord Howe and Norfolk Islands but the first I've seen around Sydney ever in 55 years of looking. He went back to the same gutter and hooked another one.
Now some Canberra politicians would suggest that none of this proves anything. That the science around climate change is still uncertain, although the science around rec fishing lock outs in marine reserves is just the reverse. Seems like science is only "certain" when it matches either your party's policy position or aligns with promises you've made to industry or special interest groups… If you're a politician…