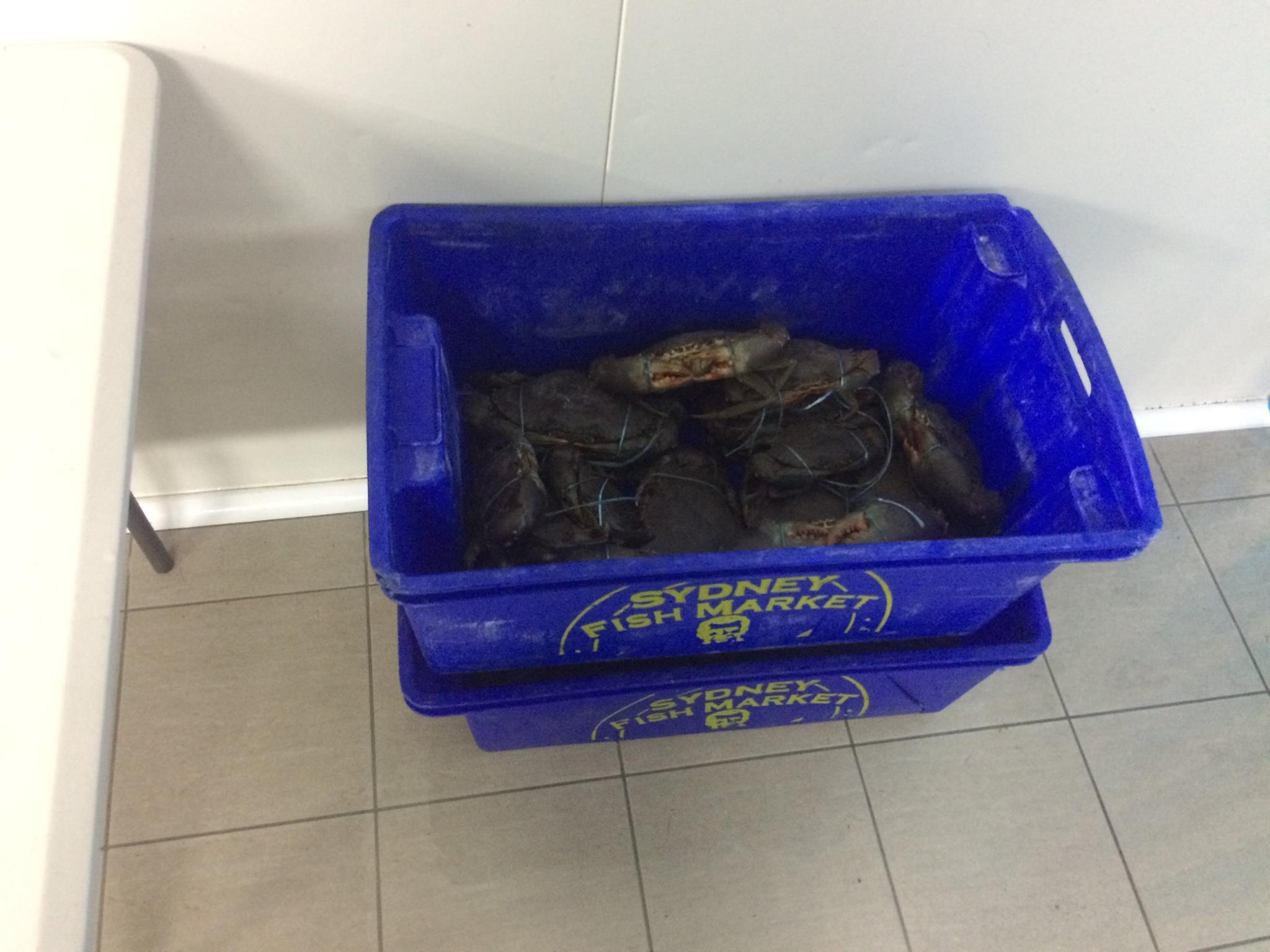 NSW Fisheries officers seized 36kg of live mud crabs last week from a Central Coast seafood wholesaler as part of an ongoing sting on black market sales of seafood.
Thirty eight live mud crabs and one undersize mulloway were located in the wholesale premises after a tip off was received about suspected black market activity.
The owner of the wholesale premises could not prove that he had purchased the crabs and the Mulloway legally. Fisheries officers are investigating a link between the wholesaler and several people from the Port Stephens area.
This is the second time a seafood retailer has been apprehended allegedly selling black market seafood in a matter of months on the Central Coast.
To report suspected illegal fishing activity, call 1800 043 536 or report it online on the NSW DPI website.