Fishing World reader Graeme Clunies-Ross recently contacted us regarding a vintage fishing reel (see attached pics) he had lying around at home collecting dust. In the hope someone might be able to enlighten Graeme (and the rest of us) as to the reel's origins we've posted a few pics of the timber centrepin below. The reel features a clicker ratchet, brass metal componentry and ivory-like handles.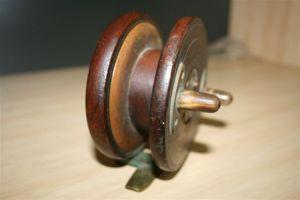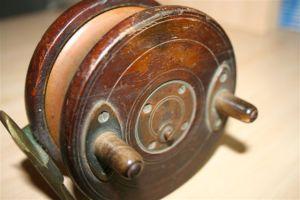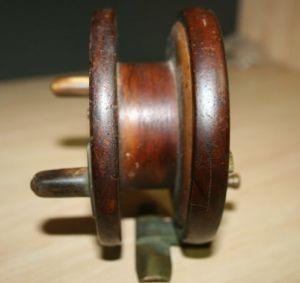 In the interim Fisho's Sydney blackfish expert John Newbery was contacted in case he could shed some light. According to Newbery:
"There were dozens of variations on this design turned out around the early 1900s both in the UK and here. Some were 'mass produced' and some were one-offs – turned up on home or workshop lathes in quite times. I'd guess about 110 years old a centrepin, and the apparent metal back on the spool, neat cast T-back/real seat and bone (?) handles makes me think English rather than Australian."
If anyone can give us any more info on this reel we'd love to hear from you. The current owner says he's happy to let it go "to a good home", preferably for a reasonable price. Any interested collectors out there can contact us at fisho@yaffa.com.au and we'll pass your details on.