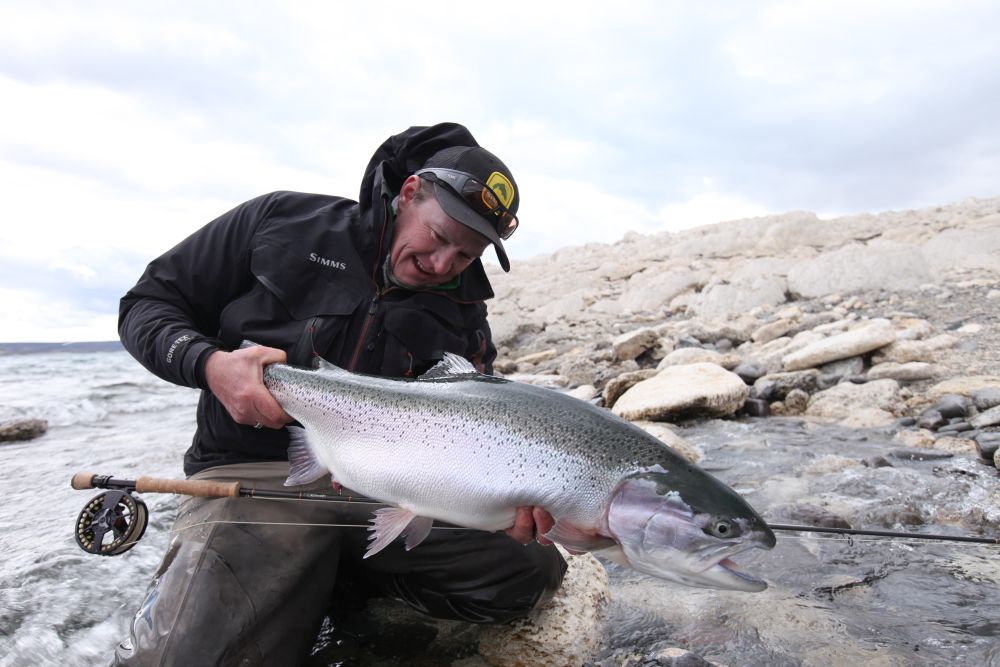 FLY fishing's most celebrated annual event, the RISE Fly Fishing Film Festival, continues its global tour during August and September in Australia. The film tour serves as a stage for the best filmmakers in the industry and allows the fishing community to share their passion for the sport by attending film screenings across the country.
In its 11th year, RISE is celebrating a decade of bringing the best fishing entertainment to cinemas around the world. Australian audiences can look forward to stunning footage from Argentina, Australia, New Zealand, Bolivia and Alaska presented in high definition on the big screen.
Gin-Clear Media's Freaks of Nature is one of the features of the festival. It is a film about the giant rainbow trout of Patagonia's fabled Jurassic Lake. This desolate and wind swept lake is undoubtedly home to the largest trout on the planet, a place where ten pound fish are common and twenty pound plus trout are caught every week.
But there is a common misconception that the fishing is one dimensional, this film explores the true extent of the fishery; sight fishing dry flies to huge lake cruisers just a few feet from the shore, exploring the lake's only tributary the Rio Barrancoso which is stacked full of giant fish and uncovering another small creek system, Moro Creek, which is also home to thumping rainbow trout.
For many, RISE Fly Fishing Film Festival has become so much more than just going to the cinema. These annual fish-fests have become a true celebration of fly fishing, it's an excuse to get together with friends and reminisce about the past season as well as look forward to the season to come.
Presented by Gin-Clear Media, RISE will screen across Australia, including Brisbane, Central Coast, Sydney, Bowral, Canberra, Albury, Melbourne, Ballarat, Bendigo, Hobart, Burnie, Launceston, Adelaide, Perth and Darwin.
For more information, local show dates, movie trailers etc. visit the Gin Clear Media website.