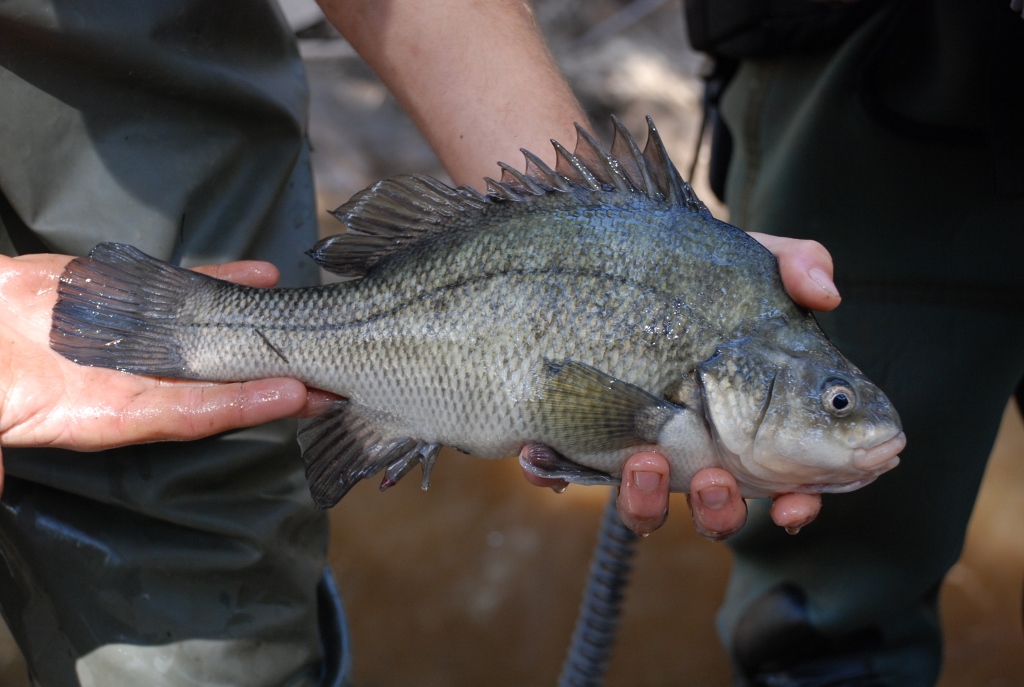 A TEAM of Fisheries scientists, with the help of dedicated anglers from the Central Acclimatisation Society, has tasted success with the recent discovery that restocked Macquarie perch have been successfully breeding in the wild.
After a significant restocking effort in the Retreat River, a tributary of the Abercrombie, finding a population of healthy adult fish was already cause for celebration but the discovery that those adult fish were breeding in the wild has the team jumping for joy.
The discovery of the wild fingerlings is the culmination of years of work in the hope they one day Macquarie perch may thrive in the upland tributaries of the southern Murray Darling Basin as they did long ago.
The project has been named "The Macca Project" and aims to provide what has been described as a "Noah's Ark" scenario for Maccas (Macquarie perch).
To read the full report head to the ABC news website.