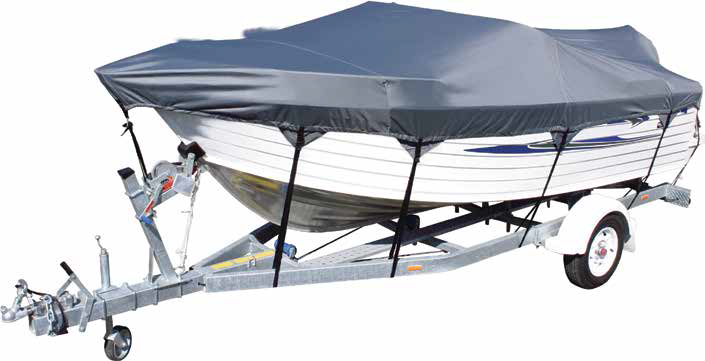 BLA (Boating Lifestyle Adventure) has launched its new range of heavy duty towable boat covers.
These Australian owned and designed boat covers are made with Australian conditions in mind and are both UV and mildew resistant.
Wear patches have been sewn into the nose and stern sections to prevent general wear and tear in the most likely places plus the support pole stud is also sewn in to the cover.
A ratchet is included to make tightening a breeze and an air vent allows the boat to breathe when covered for longer periods.
RRP $216 (3.2m – 3.7m) to $339 (5.5m – 6.0m)
More information can be found on the BLA website.