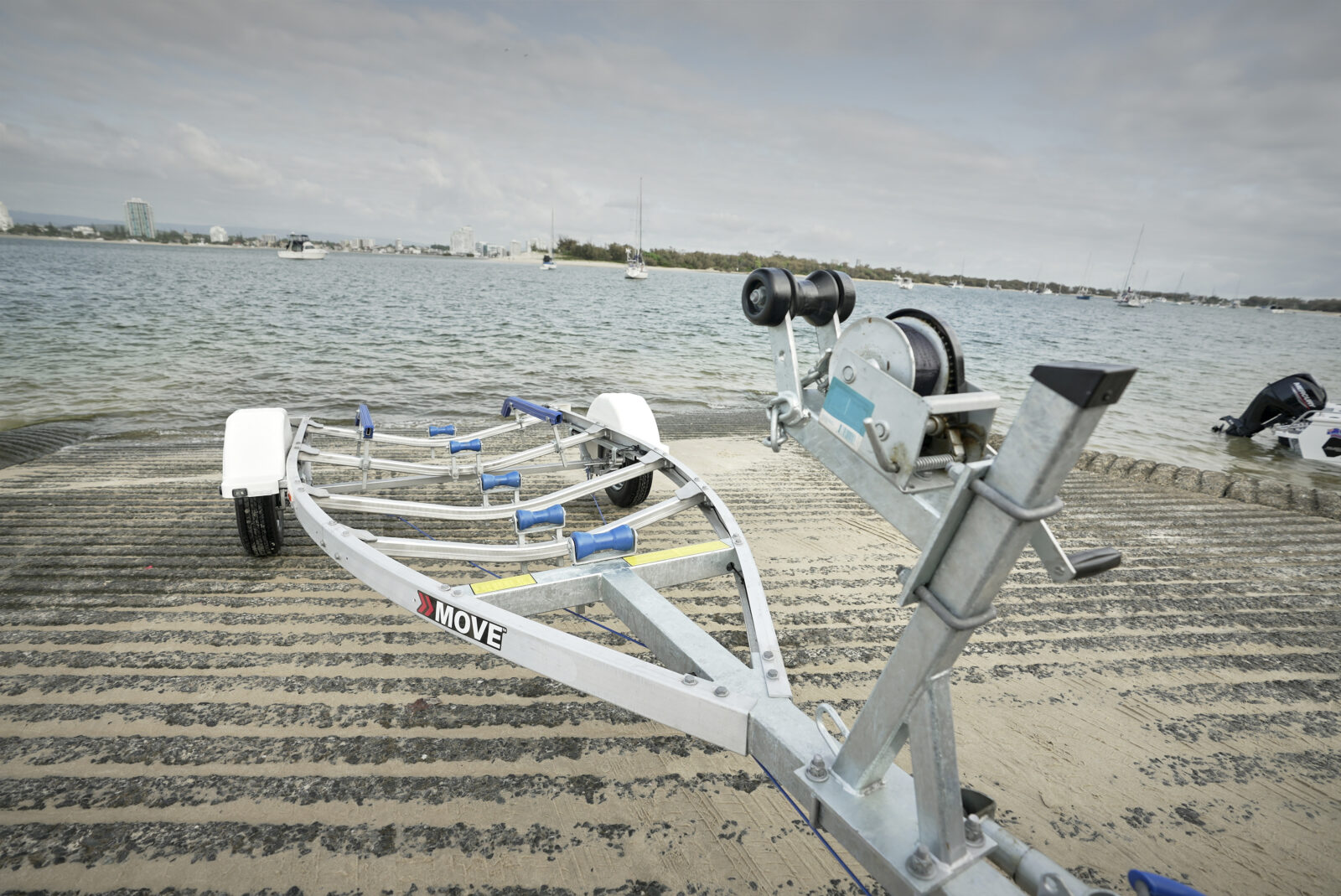 FOR newbies to the boating scene, choosing the right trailer for your boat can be a little daunting.
Do you need a C-Channel frame? Or I-Beam? What about Box Sections?

Move Trailers offers C-Channel and I-Beam styles on their aluminium trailers and they each play their part in different ways.

C-Channel frames are more lightweight than I-Beam frames, making them an excellent choice for customers who prioritise affordability and ease of handling, making these the perfect trailers for your small to mid-size boats.

They are also highly resistant to corrosion and have a sleek, modern appearance that many customers find appealing.

I-Beam frames, on the other hand, are heavier and more durable than C-Channel frames, making them an excellent choice for customers who require a trailer that can withstand heavy use with a larger boat. They also offer superior load-bearing capacity, which makes them ideal for hauling much heavier loads.
Although box section frames are used on Move Trailer's alloy cross members, they are not available for use in the main framework of the trailer. These are more commonly used on galvanised steel trailers and have a much higher water retention than C-Channel or I-Beam frames, which in turn raises the likelihood of corrosion occurring.

All Move Trailers are made in-house from aluminium sheets to fit-out in Coomera on the Gold Coast by a team of local and dedicated trades people. Move Trailers provide alloy trailers for aluminium, fibreglass and plate boats as well as PWCs.

To find out more and to view the range, head to www.moveboattrailers.com.au.