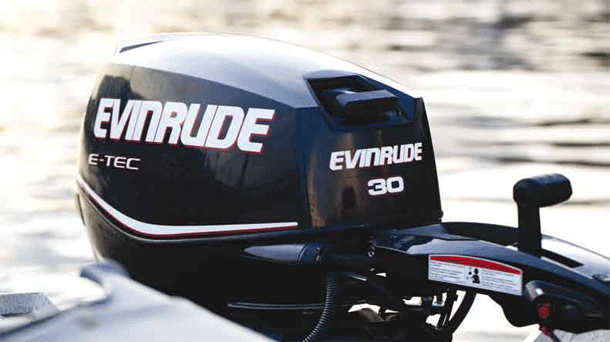 EVINRUDE has announced that all of its E-TEC engines are compliant to new Australian emissions standards and to the most stringent emissions standards across the globe.
"We applaud Australia's commitment to preserving our waters by setting a global standard for marine emissions regulations," said Evinrude vice president and general manager, Tracy Crocker.
According to the new Australian exhaust emissions standards, only clean-technology outdoor power equipment and marine engines can be supplied to the Australian market after July 1, 2019. Evinrude direct injection two-stroke engines meet these new regulations with engines sold today.
"Evinrude direct injection two-stroke outboard engines are some of the cleanest combustion engines available and have achieved over a 90% reduction in emissions and over a 50% reduction in fuel consumption compared to conventional two-stroke engines," said Jeff Wasil, engineering manager in Emissions Testing, Certification and Regulatory Development for Evinrude.
"Long before these new Australian regulations were put in place, our clean-technology E-TEC and E-TEC G2 engines met the strictest global emissions standards to which Australian regulations are based. During that time, other outboard engine brands sold their older-technology conventional two-stroke engines in Australia – engines that emit over 1,600 percent more than the new Australian emissions standard. We're proud to deliver only the cleanest outboard engine technology to Australia and globally."
Evinrude E-TEC G2 outboard engines claim to have the lowest total exhaust emissions of all combustion outboard engines and are the most fuel efficient marine engines available. They consume up to 20 per cent less fuel and produce up to 30 per cent more torque than competitive outboard engines.
"Through rigorous on-water emissions testing and advanced technology, Evinrude is committed to developing the cleanest engines available," said Crocker.
"We were the first to win the United States Environmental Protection Agency Clean Air Excellence Award in 2005, and we continue to improve our technology to meet new emissions standards across the globe. We are committed to protecting our waters for generations to come, which is why we sell the exact same technology to boaters worldwide, even in regions with less stringent regulations."