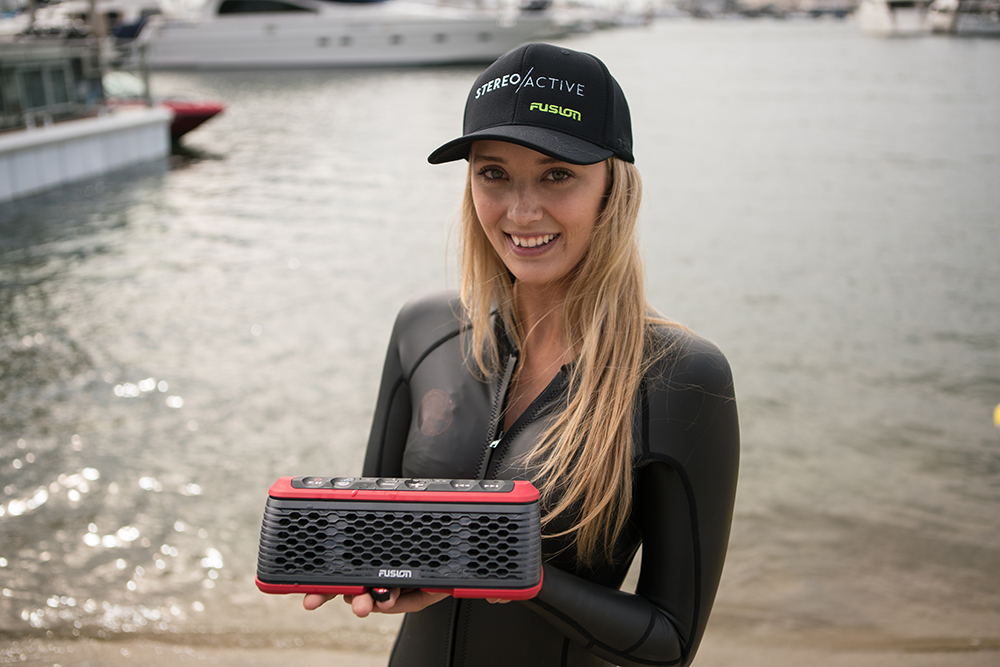 FUSION Entertainment announced today the release of a new cost-effective AM/FM and Bluetooth stereo, the MS-RA55.
The most compact Fusion stereo system yet, Fusion claims the MS-RA55 delivers clear and dynamic sound reproduction in a marine-friendly, space-saving chassis. Featuring a sleek front face finish with a shallow-mount case design, the new low-profile MS-RA55 design allows for easy installation on small boats, tenders and personal watercraft, adding the highest quality sound to vessels that previously lacked the space for a full-feature stereo system.
The MS-RA55 allows independent control of the balance and volume level in two separate audio zones. This Multi-Zone technology also includes linking of Zone 1 and 2 together and setting volume limits. An additional line out and sub out are included and linked to Zone 1 for the optional inclusion of an amplified speaker set.
With Bluetooth audio streaming, users can stream music from any compatible device to the MS-RA55, allowing boaters to enjoy apps such as Pandora, Spotify and Apple Music with the ability to skip tracks and adjust volume from both the stereo face and the connected device.
The large 2.6-inch LCD display on the MS-RA55 is daylight viewable with adjustable contrast to ensure easy operation in any light level. The LCD display is also able to resist extreme temperatures and direct sunlight. When mounted correctly, the front face of the stereo is rated IPx5 waterproof – able to withstand the harshest marine environments.
More information including the full range of products can be found on the Fusion website.