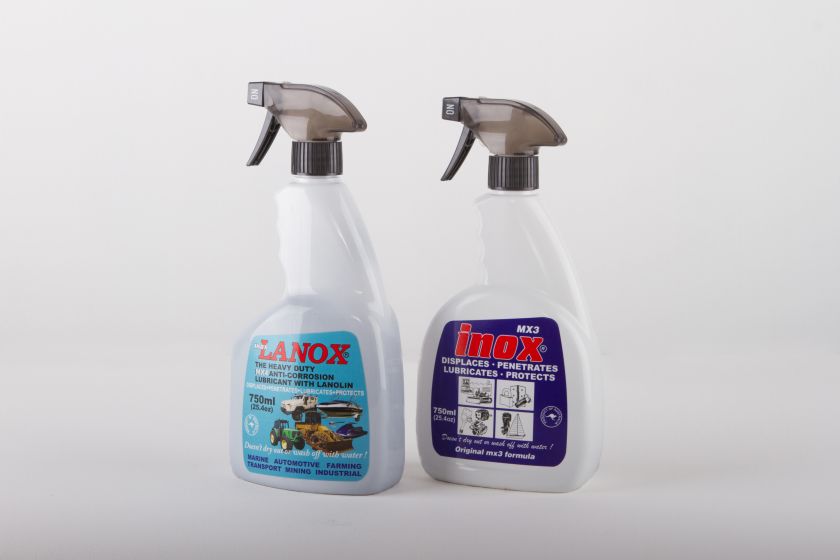 INOX and Lanox are two products that are synonymous with Aussie fishos and boaties and these two lubricants are now available in a 750ml spray bottle.
This means no aerosol and more product, as the 750ml pack contains nearly three times what the aerosols carry, is more economical and the perfect size to carry on the boat.
Inox MX3 is a great multi-purpose lubricant for tackle, rods, reels, fishing equipment, electronics and hardware on boats. It is non-toxic, non-staining, non-static and non-conductive. Stops corrosion and displaces moisture.
Lanox MX4 with the addition of Lanolin, is the best product to protect your boat engine, outboard, hull, trailer etc. Lanox will prevent electrolysis between dissimilar metals, stop oxidisation and rust pitting on metals, it will not affect natural rubbers and won't wash off with water.
To find your nearest store check out www.inoxmx.com, call (07) 3209 8733 or ask for them at your local boating and tackle stores.