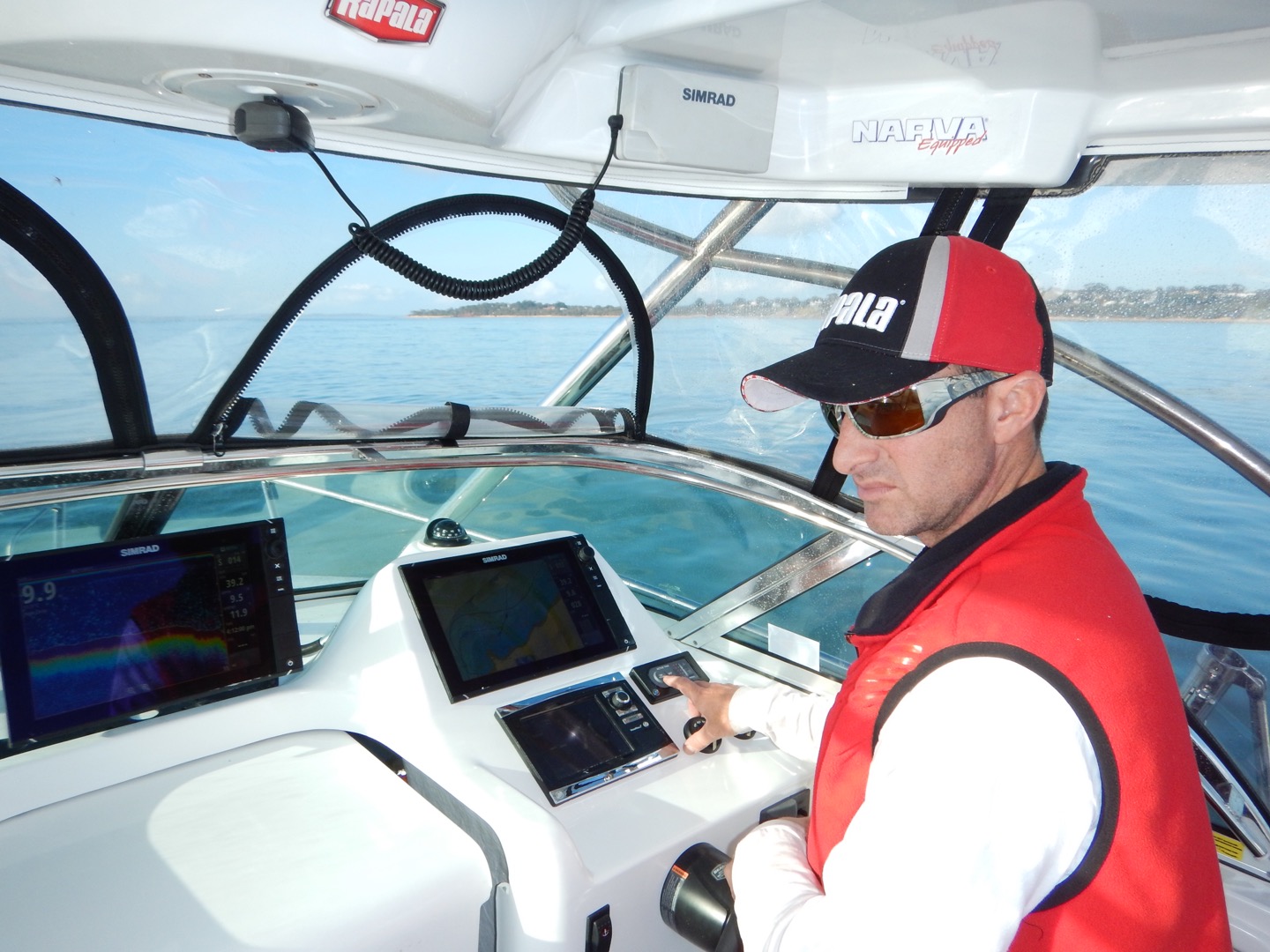 LEE Rayner recently had Mercury's new Active Trim system fitted to his six-meter Evolution 600 Extreme that's powered by twin Mercury 115hp FourStroke Command Thrust outboards.
"I first put it to the test when we were 85 kilometres from shore, going home into a head sea, and I was just amazed," Lee said.
"It was trimming the engines instantly and constantly. It wasn't just dealing with the water conditions, I could see it reacting when people were moving around on the boat, adjusting to the weight transfer, and it trims each engine individually," he said.
"Every other trimming system I've seen has suffered from a delay – but not this one – and I've had a lot of experience driving boats but when I took the Active Trim off automatic I couldn't match it. The boat actually performed better without me."
Lee says that's a key point; Active Trim makes everyone a good boat driver.
"The fact is most people don't trim their boats properly. Too much or not enough trim makes your boat ride uncomfortable and inefficient. Active Trim is going to pay for itself with the money you'll save in fuel," Lee said.
"Boat owners with little driving experience will benefit the most. It's the best money you'll ever spend on a boat."
Mercury said what makes Active Trim special is its patented integrated GPS-based control system which takes into account both boat speed and rpm when deciding on the ideal trim position. Active Trim has five selectable trim profiles that accommodate nearly any boat application, so there's no need to manually enter trim settings vs. rpm.
This means Active Trim can be used on high-performance boats as well as family runabouts, with drivers able to easily disengage and re-engage the system as needed, just by using the manual trim button.
Owners can simply run their boat and select the best profile for any application. They can then personalise Active Trim to their driving style and/or compensate for changes in boat load, operator preference and weather conditions.
Active Trim can be used with any Mercury 40 to 400hp SmartCraft capable outboard, or any Mercury SmartCraft capable petrol or diesel sterndrive engine with digital trim senders.
More info can be found on the Mercury website and also check out the latest Fishing World where Mark Ward also puts Active Trim and other new Mercury products to the test.