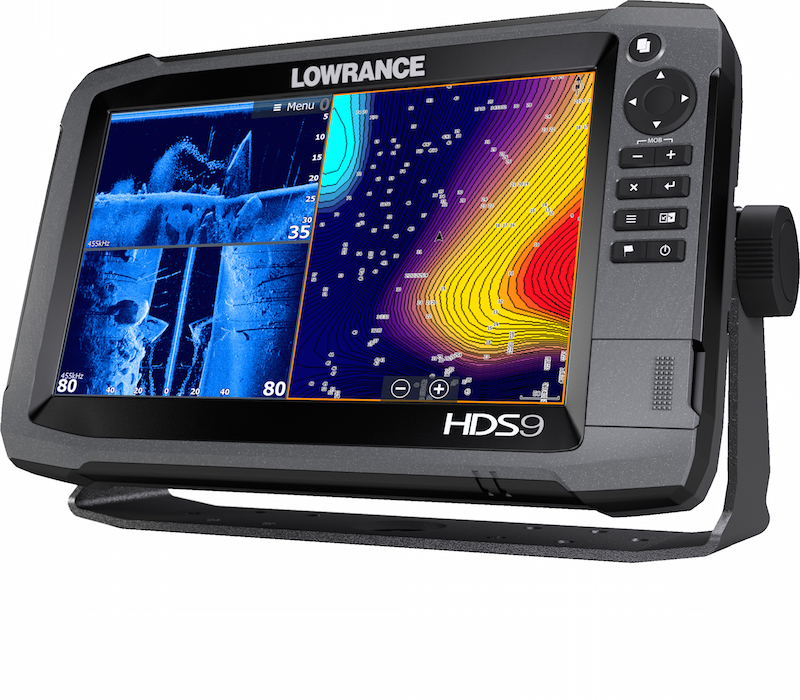 LOWRANCE has announced the release of new software updates for HDS Gen3, Elite-5 Ti and 7 Ti displays that include significant sonar enhancements, new Navionics functionality and general improvements.
Headlined by improvements to Surface Clarity, the update includes new Live Network Sonar, Navionics SonarChart Live, Navionics Dock-to-dock Autorouting, Navionics Plotter Sync and NMEA 2000 entertainment enhancements.
Improvements with this update include:
Surface Clarity functionality has been significantly enhanced to remove clutter without affecting targets, allowing anglers to reveal fish near the surface without filtering all sonar returns.
Live Network Sonar allows HDS Gen3 users to view and control two independent, live sonar sources — like at the front and the back of the boat — from a single display.
SonarChart Live allows users to create 1-foot (.5-meter) HD bathymetric maps – in real time — on HDS Gen3 and Elite-Ti series displays.
Navionics Dock-to-Dock Autorouting creates intelligent, detailed routes for navigating through cramped, narrow passageways and channels. The sophisticated Navionics algorithm factors indata from nautical charts and SonarChart Live to display the suggested route.
For more information about this Lowrance software update, HDS Gen3, Elite-5 Ti and Elite-7 Ti displays and other Lowrance marine electronics, or to locate an authorized Lowrance dealer, please visit www.lowrance.com.