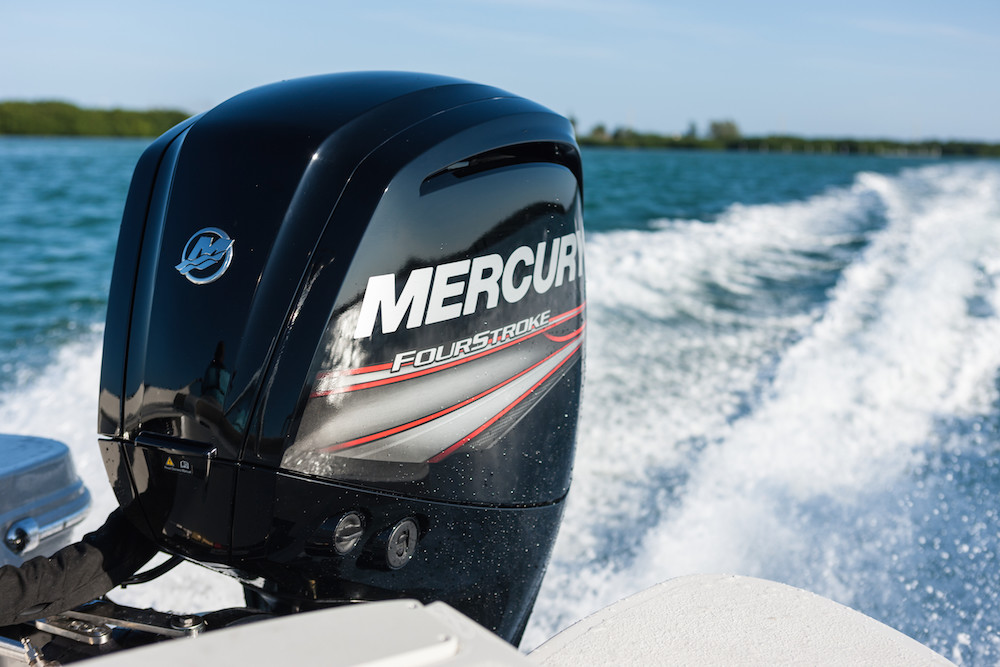 MERCURY has announced free upgrades worth $1,541 to selected Mercury four – stroke outboards until 21st April 2017.
Boasting less weight and high displacement Mercury says its four – stroke range generates abundant torque and immediate power, so they accelerate better, get boats onto a plane faster, and provide optimal fuel efficiency at cruising speed.
Specifically, anyone purchasing a Mercury 75-115hp four – stroke from a participating Mercury dealer will receive a –
VesselView 502 multi-function touchscreen display upgrade from the standard VesselView 4, and
Mercury Active Trim – the industry's only GPS based automated trim system.
The new VesselView502 has a larger 5-inch (12.7 cm) display and a multi-touch interface which can show data for up to four engines and is capable of interfacing with broadband sonar with CHIRP, DownScan imaging, and a full-featured chart plotter.
Equipped with a Micro SD card slot on the back of the unit for installing maps plus gauge updates, it also comes with internal high-speed 10Hz GPS, Wi-Fi, Bluetooth, and is GoFree cloud-enabled.
Mercury's new Active Trim system automatically and effortlessly trims an engine or engines. Not only does it make boating easier and more fun it also improves engine performance and cuts fuel costs.
With a patented integrated GPS-based control system, Active Trim takes into account both the boat's speed and engine rpm when deciding on the ideal trim position so Active Trim can be used on high-performance boats as well as family runabouts.
To learn more about this deal go to www.mercurymarine.com.au or visit your nearest Mercury dealer.