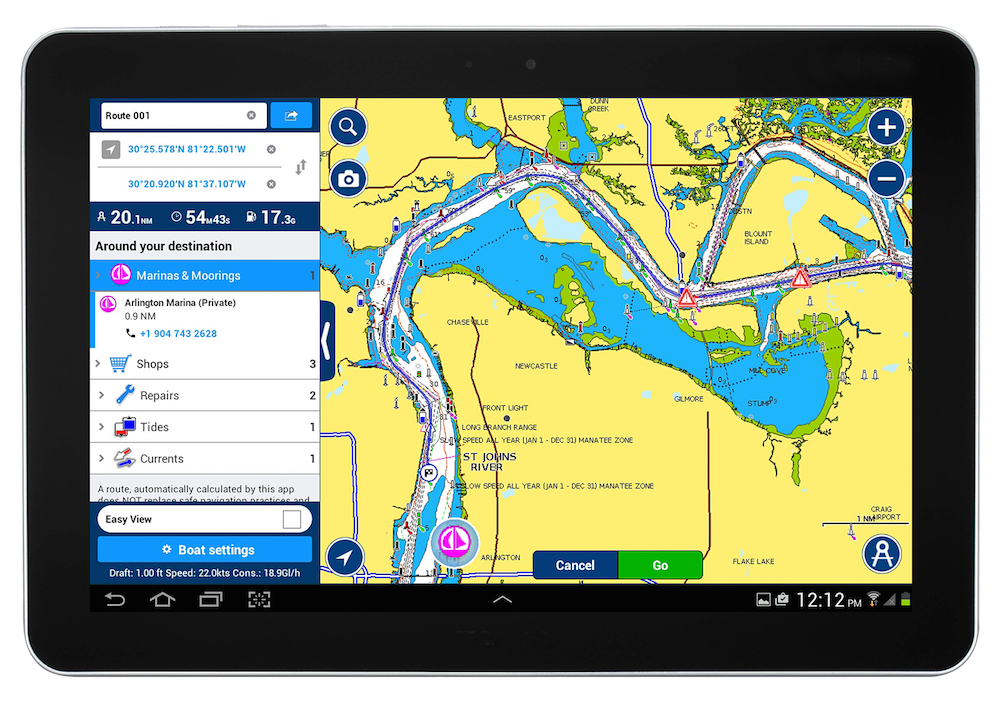 NAVIONICS has announced that the Navionics Boating App's Dock-to-dock Autorouting functionality is now available on Android, in addition to iPhone, iPad and select chartplotters.
This feature makes it even easier for boaters to plan their outings on a mobile device as Dock-to-dock Autorouting provides a range of capabilities and quickly creates detailed routes from a real start point to a real end point, even through narrow passages and channels, where they are needed most, thanks to sophisticated algorithms and massive amounts of data.
With simple user input, boaters can choose a starting location and destination by tapping on the map, entering latitude/longitude or selecting a point of interest (POI) like the harbour master, marinas and moorings, fuel stations, restaurants and bars, shops, taxis and launch services, repairs and dealers.
A detailed route is calculated taking into consideration chart data, navigation aids, water depth and more. The route even highlights precautions along the way such as shallow water, bridges and other hazards. Estimated fuel consumption, distance and ETA are also shown. POIs nearby the destination appear automatically within the Autorouting menu, complete with phone numbers.
More information can be found on the Navionics website.