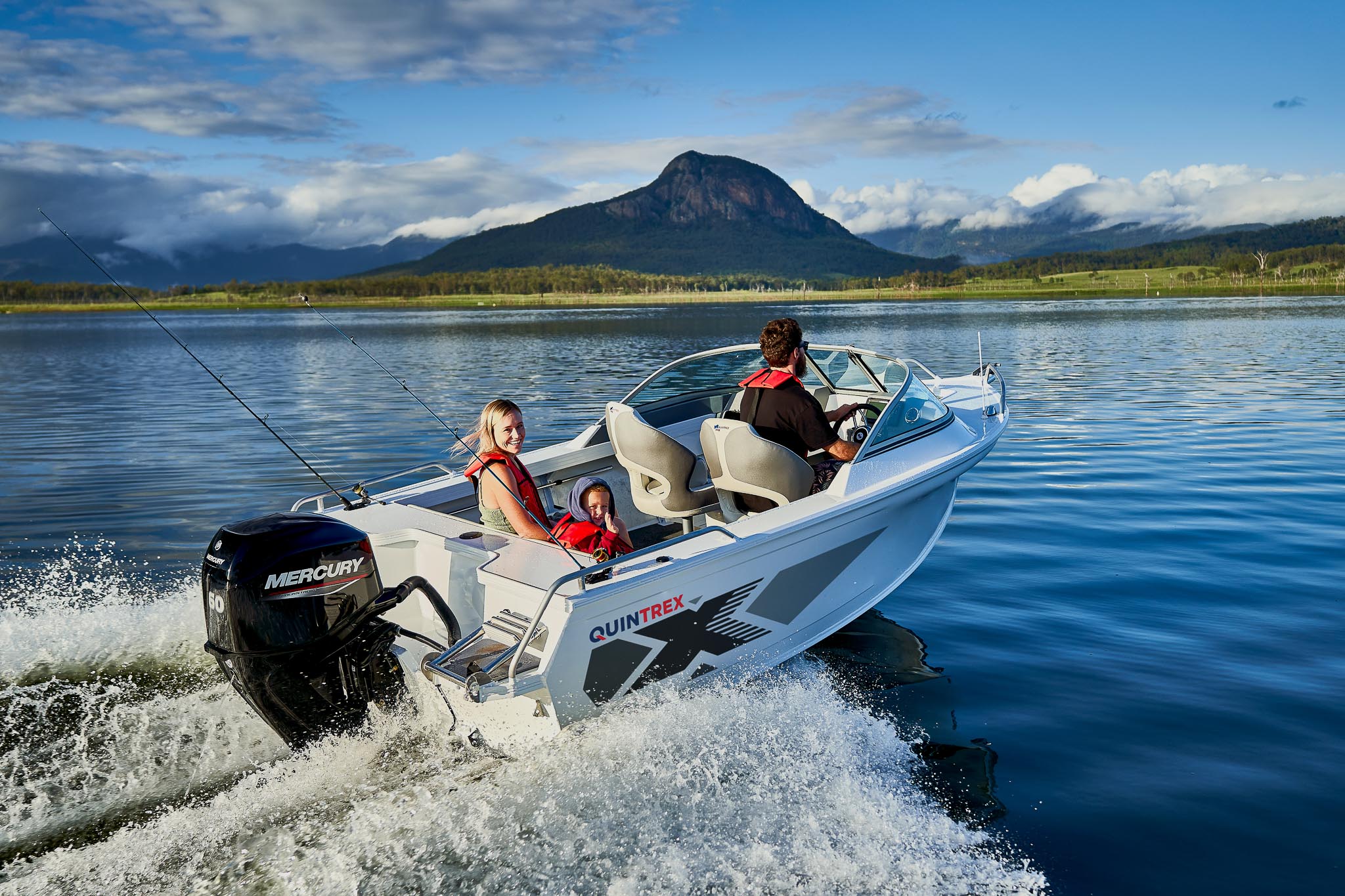 QUINTREX launches its inaugural Community Week, driven towards nurturing the brand community of current owners whilst
supporting the growth of the marine industry.
Hundreds of Quintrex boat owners are set to join forces across the country as they unite for the inaugural Quintrex Community week this Saturday 22nd – Sunday 31st October.
The event's conception comes twofold – driven towards bringing Quinnie owners together to celebrate the brand and the shared community, whilst providing local Aussies the opportunity to enter the lifestyle and learn about safe boating practices from industry experts.
The Community Week is scheduled to encompass a diverse range of events, mapped out across a number of key Australian boating hot spots, as listed below:
• Surf Coast Marine
• Brisbane Boating & Leisure
• Caloundra
• Melbourne Quintrex
• Terrace Boating
• Beaches Quintrex
From demonstration events to licensing days and a pink ribbon breakfast, each Quintrex dealer involved in the action is gearing up to help pave the way for the future boating generation whilst being a vice for information and learning.
"The boating lifestyle is truly incomparable, and we are excited that we get to share our everyday boating norm with more local Australian's," said Telwater general manager Sam Heyes.
"It is our job to not only lead the way with boat manufacturing but also, boating knowledge to ensure everyone on the water has the best and safest experience they possibly can."
Home to one of the most renowned boating and fishing scenes in the world due to its protected vast coastlines, wide-spread inland waterways and variation of fresh-water versus salt-water fish, boating is a common norm for many Australian residents and visitors.
Following the recent surge in the "staycation" phenomenon, boating has seen its biggest surge in sales in decades.
However, market research suggests that while many have entered the market, there still remains a significant barrier for those interested in boating, with a lack of knowledge and fundamental skills proving as a significant deterrent.
"The best way to become comfortable with anything new is practice and knowledge, and with the assistance of the Quintrex team and our local dealers we hope that we can further this learning to ensure safe boating throughout our waterways," Heyes said.
"We also hope that through this event, we can attract new customers into the industry by showcasing how easy boating can be and answering any questions they may have in an interpersonal manner."