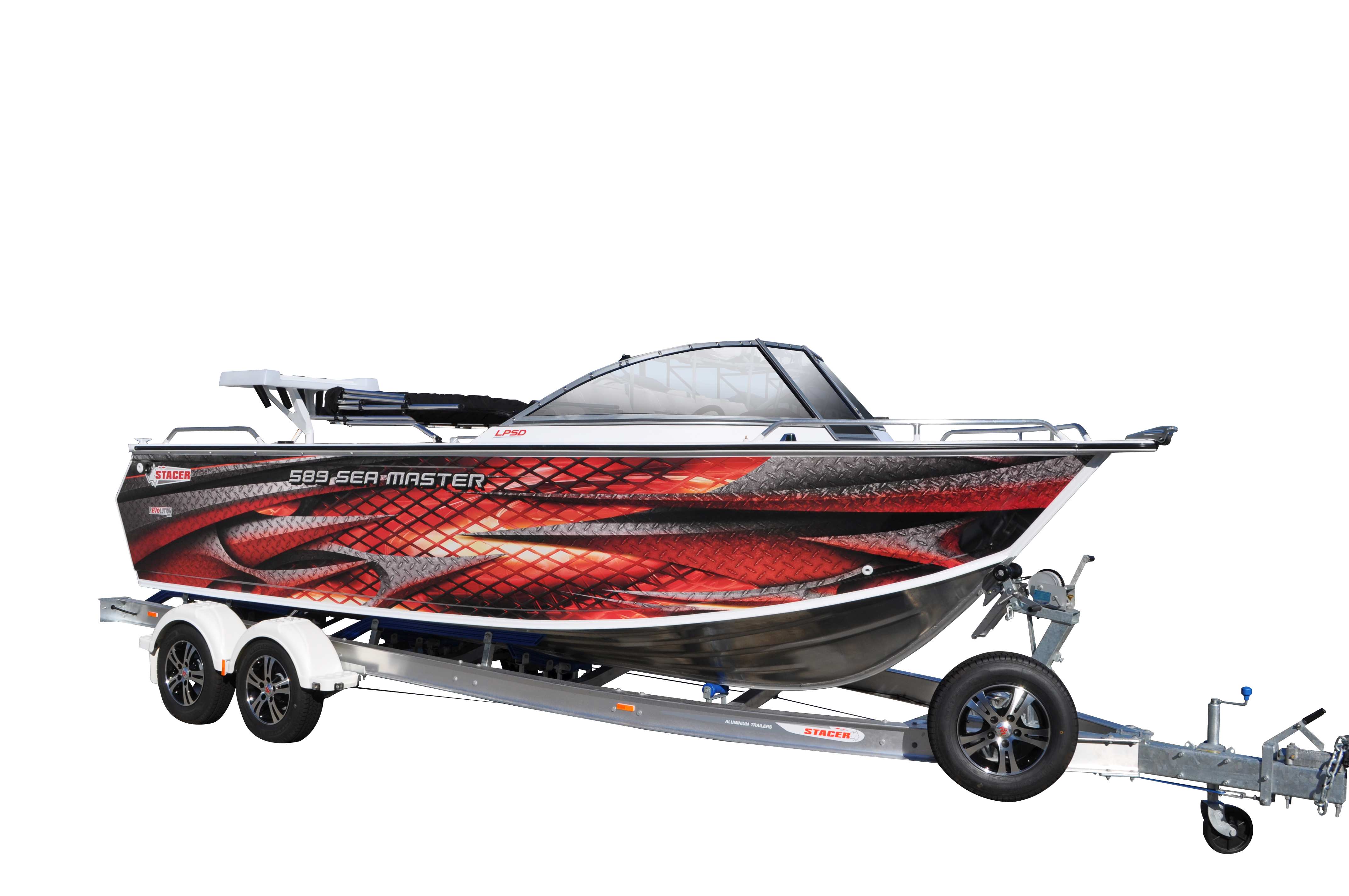 STACER'S runabout range now has six models to choose from: 429, 449, 469, 499, 519 and 589.
One of the most popular styles Stacer offers, the 589 Sea Master is now the biggest runabout model boasting a massive 2.35m beam and whopping 5.96m length.
The inside of the 589 Sea Master is noticeably larger with a cockpit space that measures 2.3m from the back of the helm chairs to the transom and 1.8m of internal beam from the inside of the port and starboard rolled side decks. Thart's a massive 2.8 cubic meters of cockpit volume.
To make it the ultimate offshore runabout, the 589 Sea Master has 0.67m of freeboard making it safer while offshore and has a transom that is fit for an XL outboard engine shaft.
Designed by boaties for boaties, the comfortable helm and dash area make it easy to control the vessel. To make it more comfortable for the captain and navigator to sit or stand, there is a drop-down floor in front of the seat positions.
The 589 Sea Master is equipped with the soft riding revolution hull as well as comfortable rear lounge and Maritime Seats as standard. The most popular options to make this fishing boat even better is a transom door for dragging in a big catch or an electric drum winch for easy anchoring.
More info at stacer.com.au.