SUZUKI Marine has again raised the engineering bar in the outboard motor space, unveiling an optional integrated steering system for its flagship DF300B and DF350A 4.4-litre V6 models.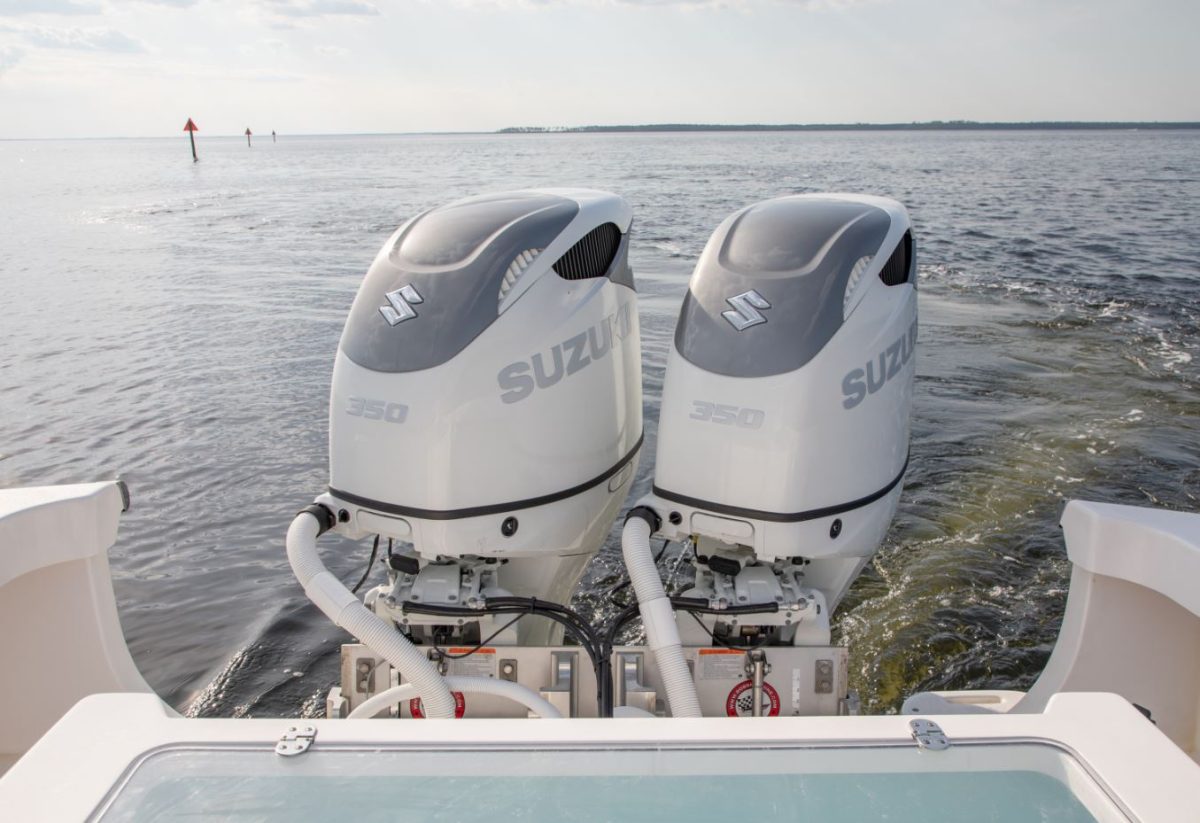 The design incorporates a simple rack and pinion design and eliminates the requirement for a conventional steering cylinder's integration onto the front of the outboard to control the steering axis.
The streamlined new solution from Suzuki Marine not only removes a potential mechanical spoiler – issues with the third-party supplied steering cylinder; but the new internal solution provides outboard owners with more reliable steering, control, and operation.
The integrated steering system also provides a cleaner and more uncluttered appearance inside the motor well. And with the removal of the steering cylinder, there's no impacting the well or transom when tilting the outboard.
The booming DF300BMD and 350AMD outboard motors, which both feature Suzuki's dual-propeller technology, are compatible with hydraulic or hybrid electronic/hydraulic steering systems.
Meanwhile, the technical advancements continue with all DF300B, DF325A and DF350A outboard models to feature a newly designed gearcase as standard from late 2022.
The updated gearcase has a smaller frontal projected area, reducing drag and increasing efficiency which helps to increase average top speed by two percent.
The redesign also has added an oil circulation mechanism that lowers gear oil temperature, leading to increased durability. It also reduces the amount of gear oil required to fill the lower unit from 3.2 To 2.8 litres. The lower unit can also be retrofitted to previous models.
Finally, an in-water gear oil change feature now allows the motor to be tilted and the lubricant replaced using a new dedicated fitting*.
The DF300B and DF350A 4.4-litre V6 models will be available to order by late 2022 and are expected to arrive mid 2023. Customers are encouraged to contact their local authorised Suzuki Marine dealer for more information.
More at Suzuki Marine dealer locator: www.suzukimarine.com.au/suzuki-marine-dealers/