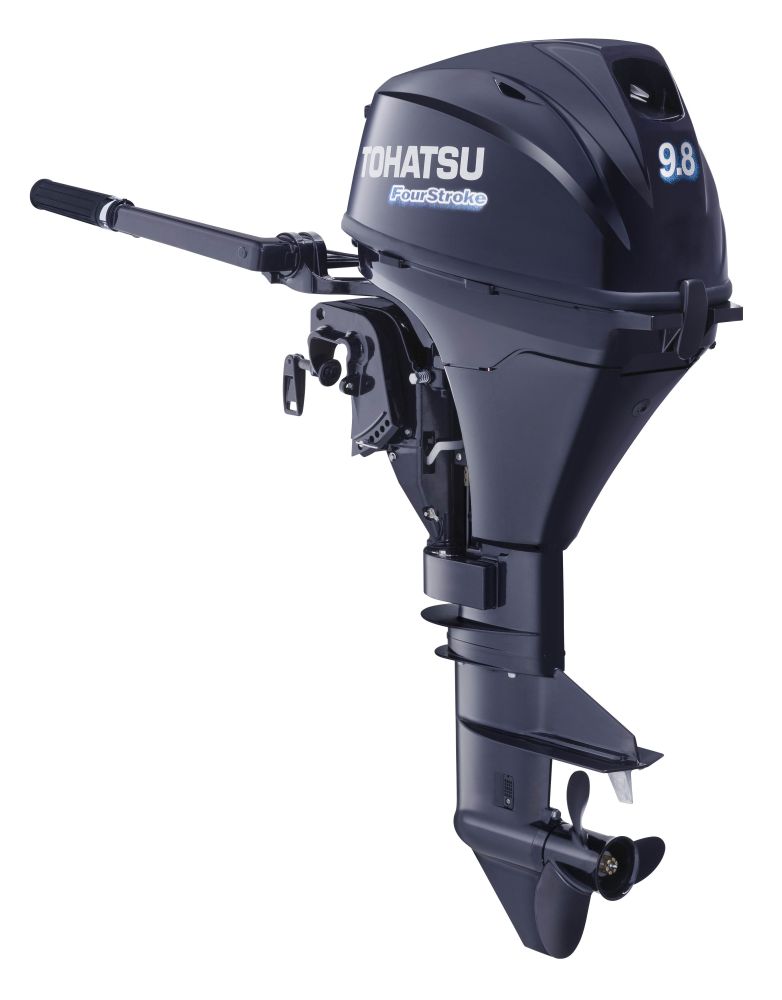 THE New Models from Tohatsu keep rolling in with Australian distributor Lakeside Marine adding the new model Four Stroke MFS8B and MFS9.8B to its ever expanding line up.
In keeping with the Eco Sporty look of the MFS four strokes these new models also feature a sleek and sharp looking Cowling design.
Both the MFS8B and MFS9.8B are Compact, Fuel Efficient, Smooth running Two Cylinder Outboards with features such as Front Located Gear Shift and a High Volume Air Intake system to assist with starting and suppression of operating noise and improved performance.
All models come standard with 12L fuel tank, propeller and where appropriate Standard Side Mount Control.
Stock is arriving soon and models will be available in Manual or Electric start with the latter also available in Power Trim. The MFS9.8B can be supplied in Tiller or Pleasure control, 15", 20" transom and a manual version in 25" Tiller. The MFS8B will be available in Manual version only.
For More information on these new models visit the Tohatsu website or talk to your local Tohatsu Dealer. Also take a moment to visit the new Tohatsu Online Gear Shop featuring some limited edition 60th Anniversary Merchandise.