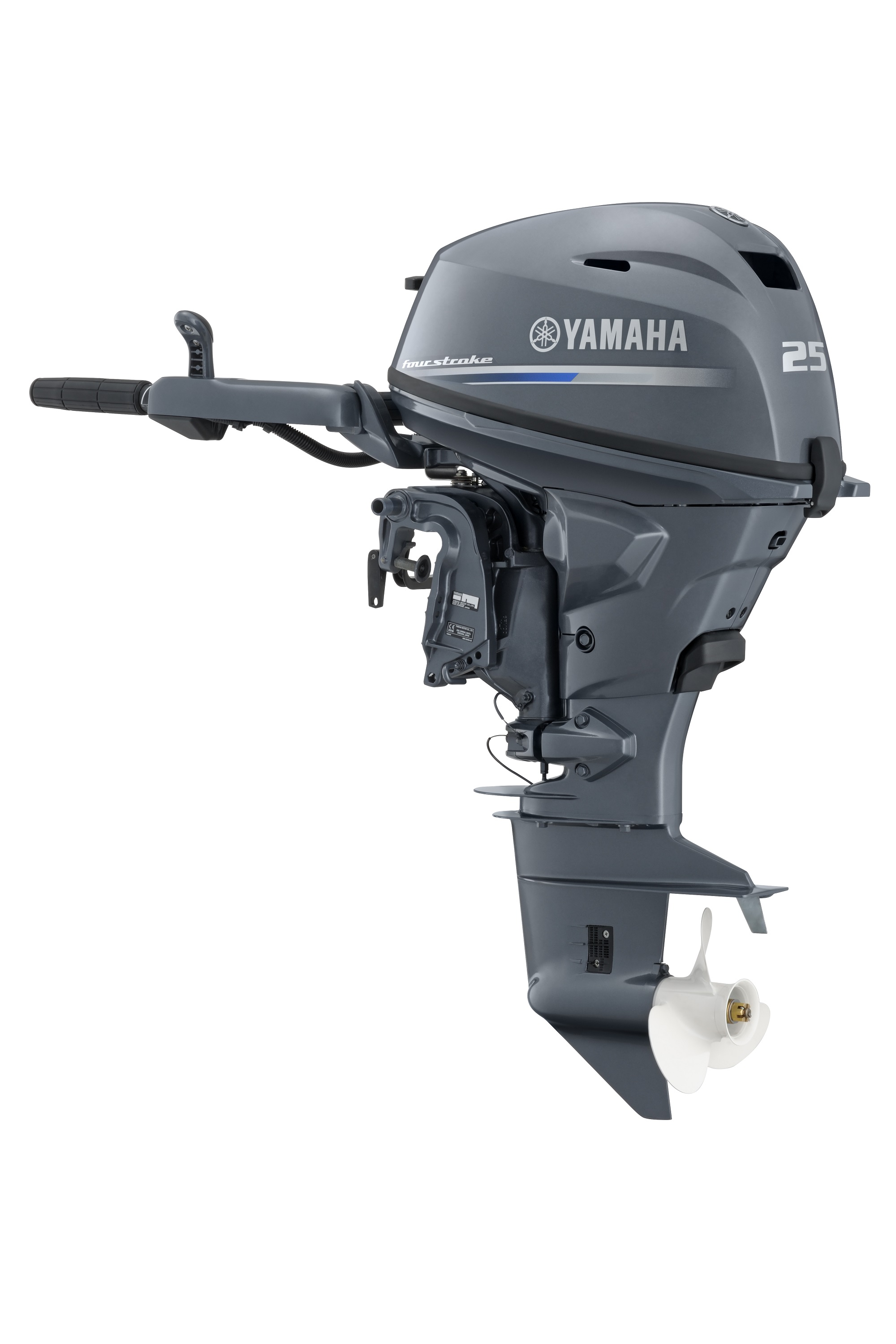 YAMAHA Motor Australia has announced the release of the highly-anticipated four-stroke, 25 horsepower outboard engine, the all-new lightweight F25 EFI.
Yamaha says the new F25 is around 25 per cent lighter and has been developed to exceed the performance and features of Yamaha's 25N two-stroke, as well as improve on Yamaha's existing F25.
Battery-less Electronic Fuel Injection (EFI) is a new feature on this engine and to the Yamaha four-stroke range as a whole. Yamaha's battery-less fuel injection achieves easy starting performance delivering one-handed starting from a seated position.
Through optimization of the powerhead design, and refinement of the transom bracket and drive unit, Yamaha has achieved the lightest model in the 25hp four-stroke class. Incredibly, this engine is 20kg lighter than the previous generation 25 four-stroke.
The new F25 comes packed with features and capability previously only available on Yamaha's larger models. Yamaha's variable trolling switch comes standard on this engine, allowing adjustment of the trolling engine speed in increments of 50 r/min from 750rpm to 1050rpm. This awesome fishing feature allows anglers to fine tune their lure presentation while trolling.
The F25 is also compatible with Yamaha's comprehensive range of command link digital gauges, with options of both basic back-lit LCD and premium full colour displays. The engine is also NMEA2000 compatible allowing the F25 to share information with third party multi-function displays, GPS and fish finders.
For more information head to the Yamaha Outboards website.