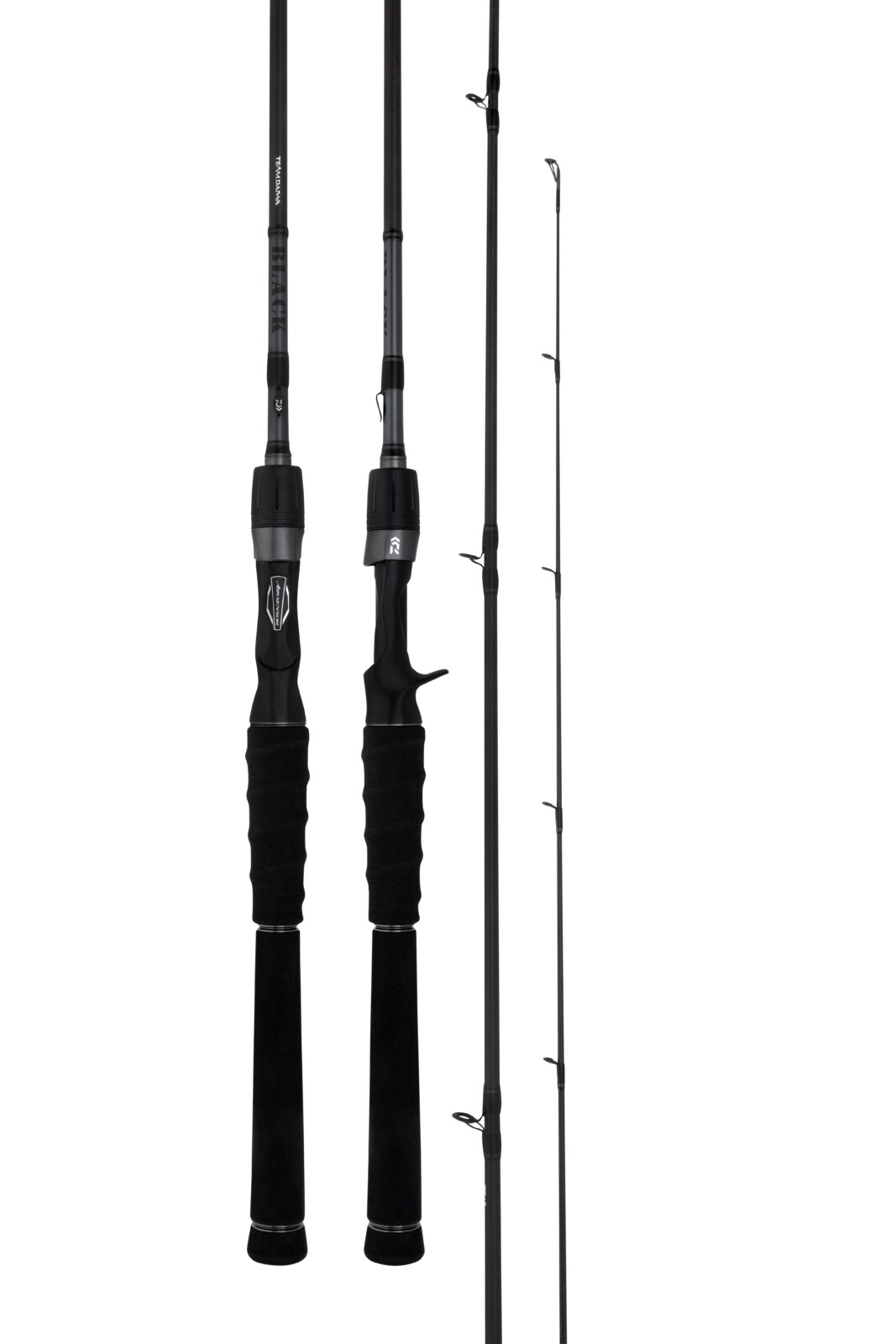 THE TD Black range is now into its third generation. Daiwa's new 23 TD Black series is the largest range of light tackle rods developed specifically and solely for the Australian market. From chasing King George whiting in the south to swimbaiting for cod and barra in the north the 23 TD Black range has a rod for you. 
A range that's a testament to Daiwa's dedication to producing a well-rounded Australian specific range of light tackle rods, the 23 TD Black range features HVF Nanoplus blank equipped with X45X Full Shield technology. The result is a range of rods that are lightweight and crisp and with responsive actions that a selected and designed for optimum performance and application.
Working in harmony with the TD Black's new blanks is a compilation of carefully selected components with Daiwa Air Sensor reel seat delivering in looks, lightness and function, while stainless steel framed Fuji Alconite anti-tangle guides ensure optimum strength, lightness and feel.
New to the TD Black range is Daiwa's spiral grips. First introduced with the 2019 Tatula baitcaster rods, the spiral grip design enhances in-hand comfort and improves angler rod control when making a cast and also during the fight.
An evolution in design and performance from its previous incarnations the 23 TD Black line-up further enhances the range's focus on delivering performance and value and offering Australian anglers a rod series that is made with their angling desires and needs in mind.
With 36 models in the range and featuring in the list of new releases from the 2023 AFTA Trade Show, the 23 TD Black range is the rod series that has you rigged and ready for action.