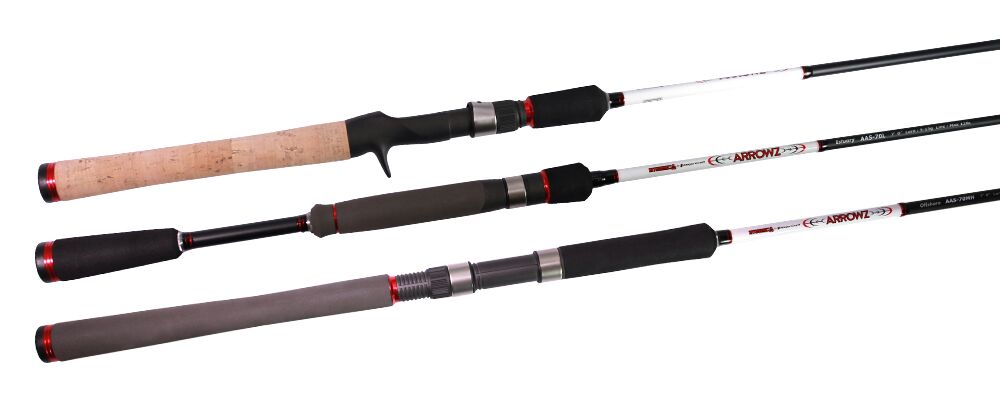 ATOMIC says its new Arrowz series of rods integrates the most advanced designs with the finest materials including Fuji components and full-graphite blanks. Designed in Australia, for Australian species and anglers, this is a series that's designed for both bait and lure angling and features three ranges, estuary, offshore and barra.
The Arrowz Estuary Series offers anglers four spin models to choose from ranging from the finesse special 70SUL rod designed for ultra light bait and lure fishing, to the heaviest model in the series, the 70ML with a maximum line rating of 14lb.
The Arrowz Offshore Series features four different models, including the 70M, 70MH, 70H, and ultra work horse of the range, the 70X. All rods in the range are spin model in configuration, feature ultra-refined fore and rear neoprene grips, measure 7 feet in length.
Featuring one spin and two baitcaster rods in the range, and with neoprene fore and cork rear grips, the Atomic Arrowz Barra Series is suited to life in the tropical estuaries, or muscling fish on the lakes.
More info at frogleysoffshore.com.au