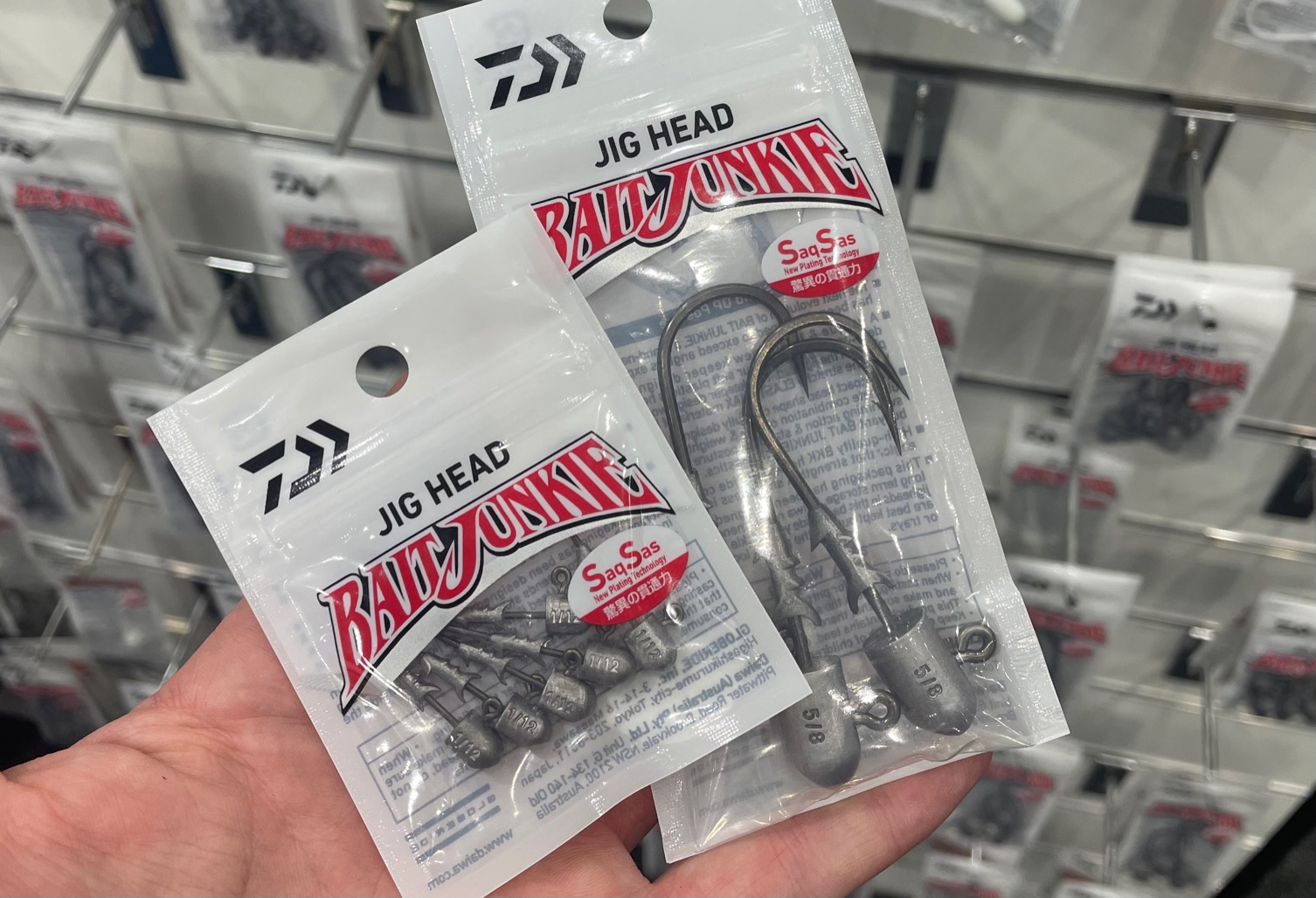 DAIWA'S Bait Junkie jig heads have been designed in collaboration between Daiwa Australia's product development team, long-time Daiwa angler Kris Hickson and with input from Australian lure making stalwart Dan Stead. Bait Junkie Jig Heads offer a unique feature set which elevates performance for an often-overlooked category.
Bait Junkie Jig Heads are built around quality BKK hooks in combination with Daiwa's SaqSas hook coating, a super-slippery Teflon like coating which increases penetrating power of the hook point providing a superior hook up ratio.
Having a SaqSas coated jig head is a first for the Australian market and offers the ability for anglers to fish heavier, thicker hooks with the hooking power of a much finer gauge wire.
For more information: www.daiwafishing.com.au