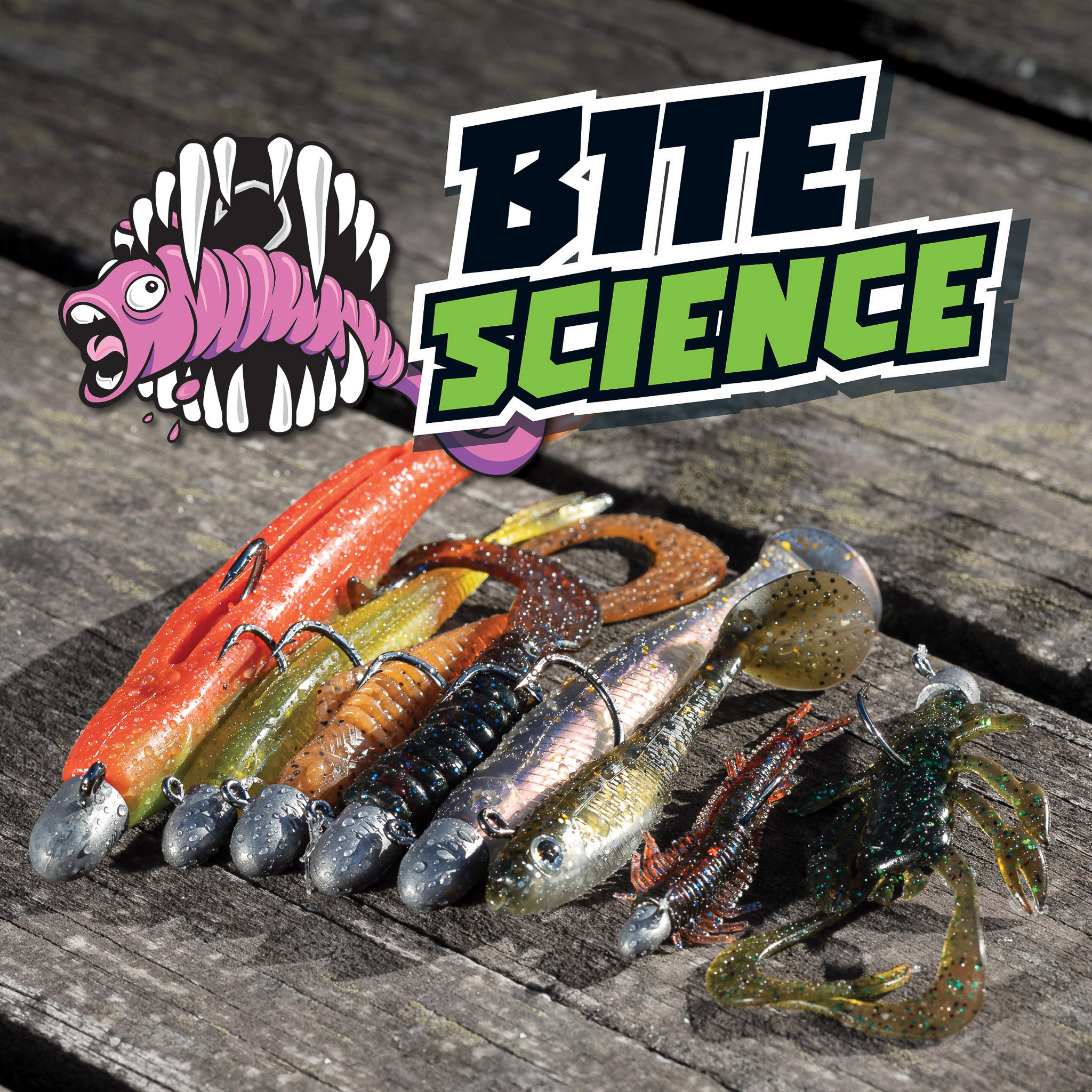 BITE Science is a new range of soft plastic lures announced today.
The brand officially launches at the 2022 Australian Fishing Trade Show with eight tail shapes that were designed, tested and refined here in Australia over the past 18 months.
The extensive local testing and refinement has resulted in swim actions full of wiggle and flutter and plenty of interest among Australian species from the inland waterways to the saltwater depths.
Seven of the tail shapes are unrigged and come pre-scented with fish attractant to maximise fish-catching ability without the need to buy and apply scent separately. The final range is pre-rigged for fishers who want convenience.
Complementing the soft plastics are the new Bite Science Substrike DC Jigheads.
Substrike jigheads are built with BKK hooks, giving you confidence while landing what's on the end of your line. There are eight sizes, with the recommended jigheads shown on the soft plastics packaging.
Check them out at www.jarviswalker.com.au/pages/bite-science.