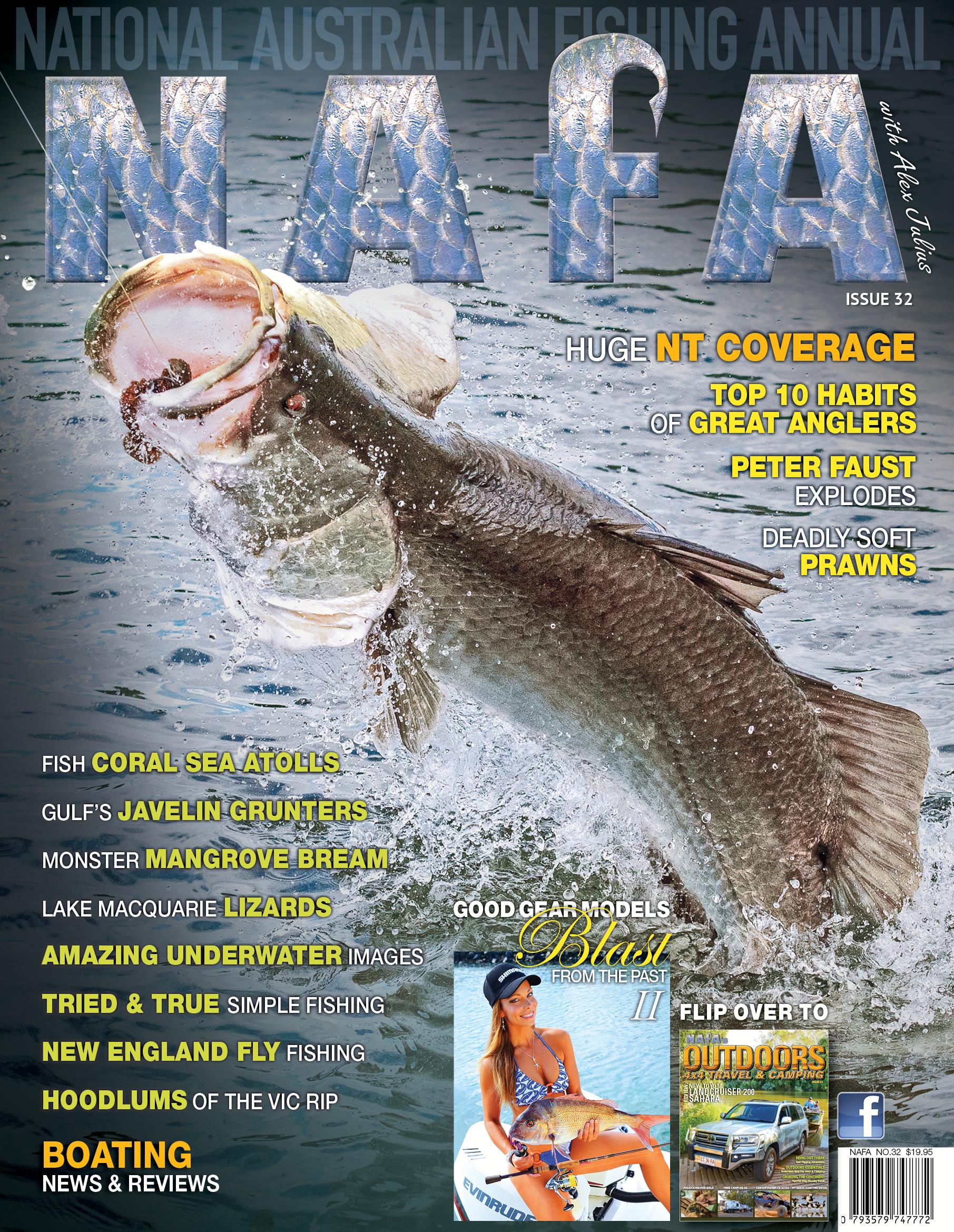 ON sale in newsagents around the country, NAFA has Australia-wide fishing coverage, as well as a "flip-over" NAFA'S Outdoors magazine with its own cover.
Publisher, Alex Julius said the whole of Northern Australia is well covered with sport and reef fishing features from both North Queensland and WA, including barra busting out at Queensland's Peter Faust Dam.
"As always, this issue includes our huge coverage of Top End fishing with nearly 60 pages devoted to the NT's great barra fishing, including location guides and barra fishing tips, and Top End bluewater sportfishing," Julius said.
"Major southern species like yellowtail kingfish, flathead and bream also get feature coverage.
"Of course, what would NAFA be without its iconic Good Gear Models; this issue we bring you "A Blast From The Past II" with classy fishing images from past sports model pictorials.
"You'll find great fishing travel features, expert tips and amazing underwater imagery in this latest NAFA.
"Once again, there's a major Boating Section with reviews on the latest boats, outboards and marine electronics," Alex said.
The flip-over OUTDOORS 4WD Travel & Camping magazine is a perfect partner for the major fishing content, including a review on the latest state-of-the-art Toyota LandCruiser 200 Series and the dynamite Can-Am Maverick XR side-by-side, a guide to hunting magpie geese in the NT, pig hunting on a Qld outback station, what you need to know about free camping in Australia, gold fossicking and tips on dog-friendly travel.
RRP $19.95
More info at nafa.com.au