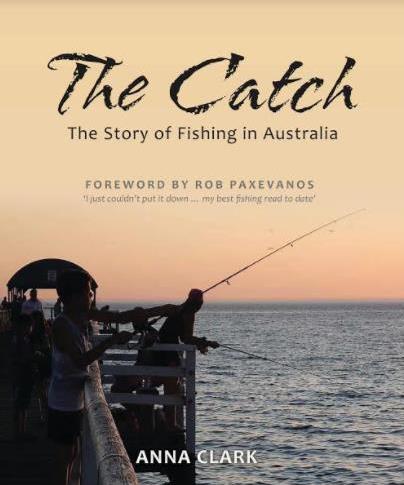 IN every Australian coastal town, there's a bait shop and a boat ramp and, in garages around the country, fishing rods await their next outing. Many of us have a special fishing spot and, from generation to generation, families pass on tips and exchange fishy tales of amazing catches and near misses. But the rich history of Australian fishing hasn't been told -until now.
In the new book The Catch: The Story of Fishing in Australia (RRP $39.99), author and avid fisher Anna Clark celebrates the enduring pleasure of fishing. Clark provides a unique insight into its history, from the first known accounts of Indigenous fishing and early European encounters with Australia's waters, to the latest fishing trends; from the introduction of trout and fly-fishing to the challenges of balancing needs of commercial and recreational fishers. Readers learn fascinating stories, such as:
the innovative ways Indigenous women did line fishing
the challenges faced by the colonial fishing industry to sell fish before they spoiled
how fishing for trout in Tasmanian rivers evolved once the trout became uninterested in artificial flies
As the only illustrated general history of Australian fishing, The Catch provides a captivating insight into the history of one of Australia's favourite pastimes.
Dr Anna Clark is an Australian Research Council Future Fellow and Co-Director of the Australian Centre for Public History at the University of Technology Sydney. In 2003, she was awarded the NSW Premier's Prize for Australian History and the Queensland Premier's Prize for Best Literary or Media Work Advancing Public Debate for The History Wars, co-authored with Stuart Macintyre. Her most recent publication is Private Lives, Public History (2016). The Catch is her seventh book.