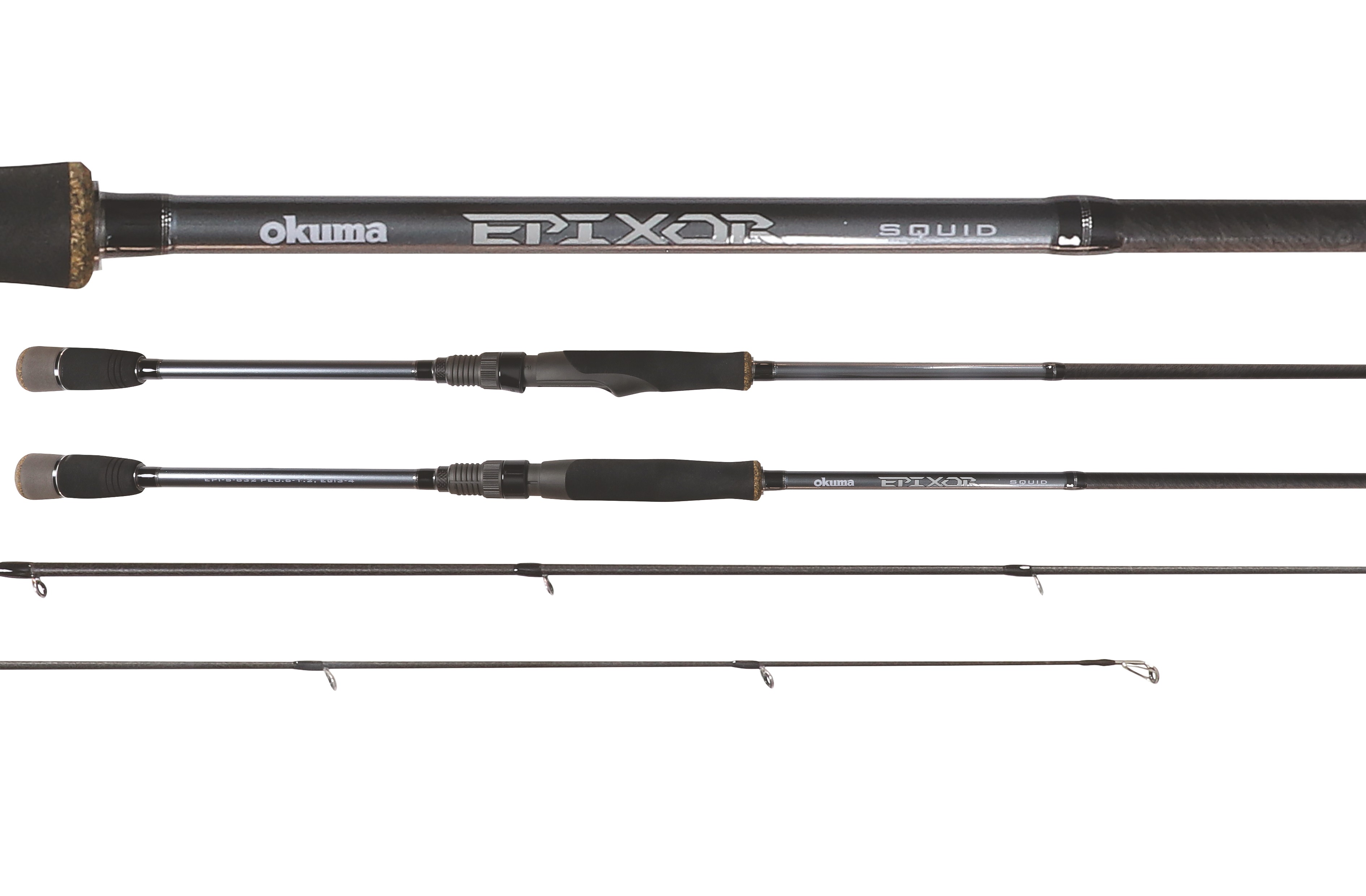 ACCORDING to the manfacturers, Okuma Epixor Squid rods are a dream rod for squid anglers, feature stunning aesthetics, top quality components and slim blanks with crisp actions. They are, they say, balanced for long casts and imparting action into jigs, with plenty of power down low for casting and control, combined with tips that can bring jigs to life in the water and control the surges of hooked squid, while reducing the chances of tearing jigs free.
High end components are used in the manufacture of these rods, including 40T Toray carbon blanks for a light and responsive rod, finished with Fuji K guides and Fuji reel seat. Available in 7'6" and 8'3" two piece models, rated PE 0.6-1.2, with a casting weight of Egi 2.5-4.0.
Suggested retail price, $179.90. For more information, click HERE.