PAC Food's VS305 has earned a reputation as a firm fisher's favourite. It's suitable for small production processes and medium to heavy duty use – meaning you'll get plenty of use beyond fishing too!
With its solid stainless steel body and robust design, keen anglers will absolutely love this unit. The vacuum sealer has a heavy duty Perspex lid that allows you to watch the vacuum sealing process.
VS305 Vacuum Sealer Functions
The VS305 has a pulse function for controlling the amount of vacuum pressure which is perfect for any soft foods that may crush such as bread, cakes, soft fruits such as watermelon, peaches, etc.
The machine has a powerful dual piston pump and a built in cooling fan. The seal bar is 300mm with a 4mm seal. It comes with a built in accessory port for storage canisters and also boasts a 'Seal only' and 'Marinate' functions.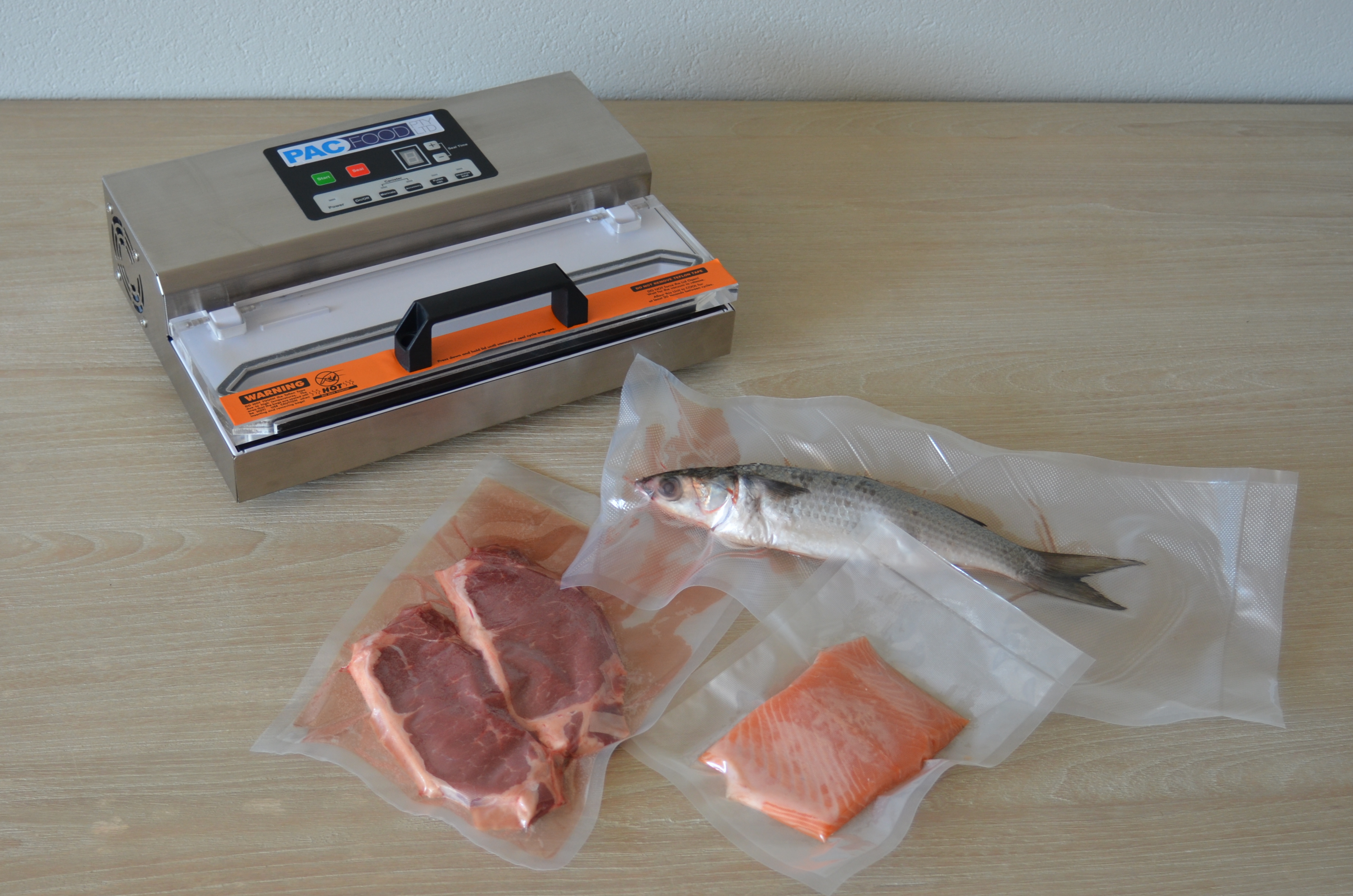 What Foods Can I Vacuum Seal with the VS305?
Meat
Fish
Nuts and seeds
Coffee beans
Cheese
Vegetables
Fruit (even soft fruits such as peaches, watermelon, etc)
Bread and cakes
Household items such as important documents, first aid kit, etc
VS305 Compatability with Vacuum Sealing Bags
The VS305 is an out chamber vacuum sealer and will work with micro channel or embossed micro channel bags or rolls. This unit will not work with commercial vacuum sealing bags as it needs bags with little channels for the air to be sucked out.
VS305 Warranty
The VS305 comes with 1 year warranty on all parts.