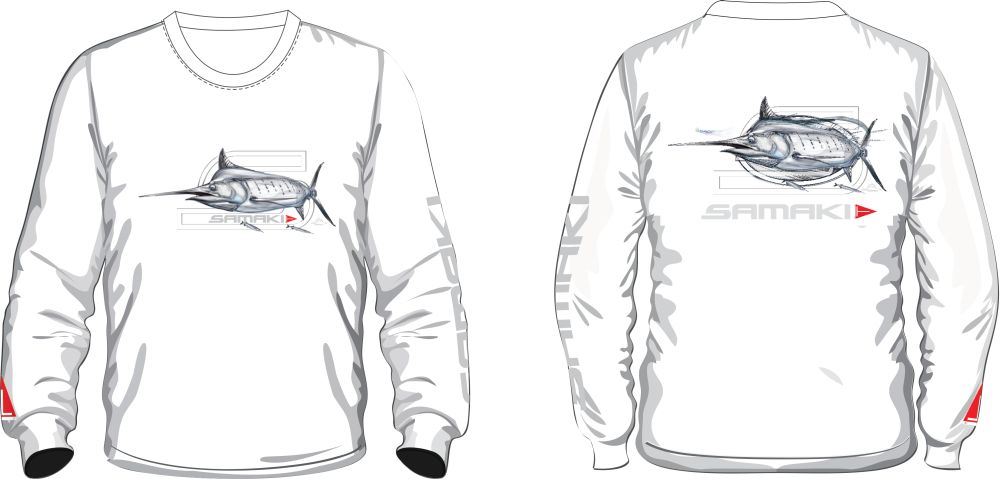 SAMAKI'S Marlin Tee suits the decky in all of us, the passion for being on the water day in and day out with the added comfort of a sleek soft fabric that keeps you cool, dry and protected. Sporting a stealthy marlin trying to escape at speed the Marlin Tee sports a few unique hits of design without being too overwhelming.
The Marlin tee is developed from Samaki FishDry fabric, designed to wick the sweat away fast from the body whilst pulling it to the surface of the garment for speedy evaporation. Samaki's UV50+ sun protection fabric is 100% polyester material, a lightweight fabric that keeps you cool, holds anti-shrinking, anti-wrinkle and anti-pilling properties for you to get longevity from your garment.
The stain release technology helps you remove stains easily and efficiently a great feature when spending time outdoors.
RRP $49.95 and available from S to 3XL.
More info at samaki.com.au