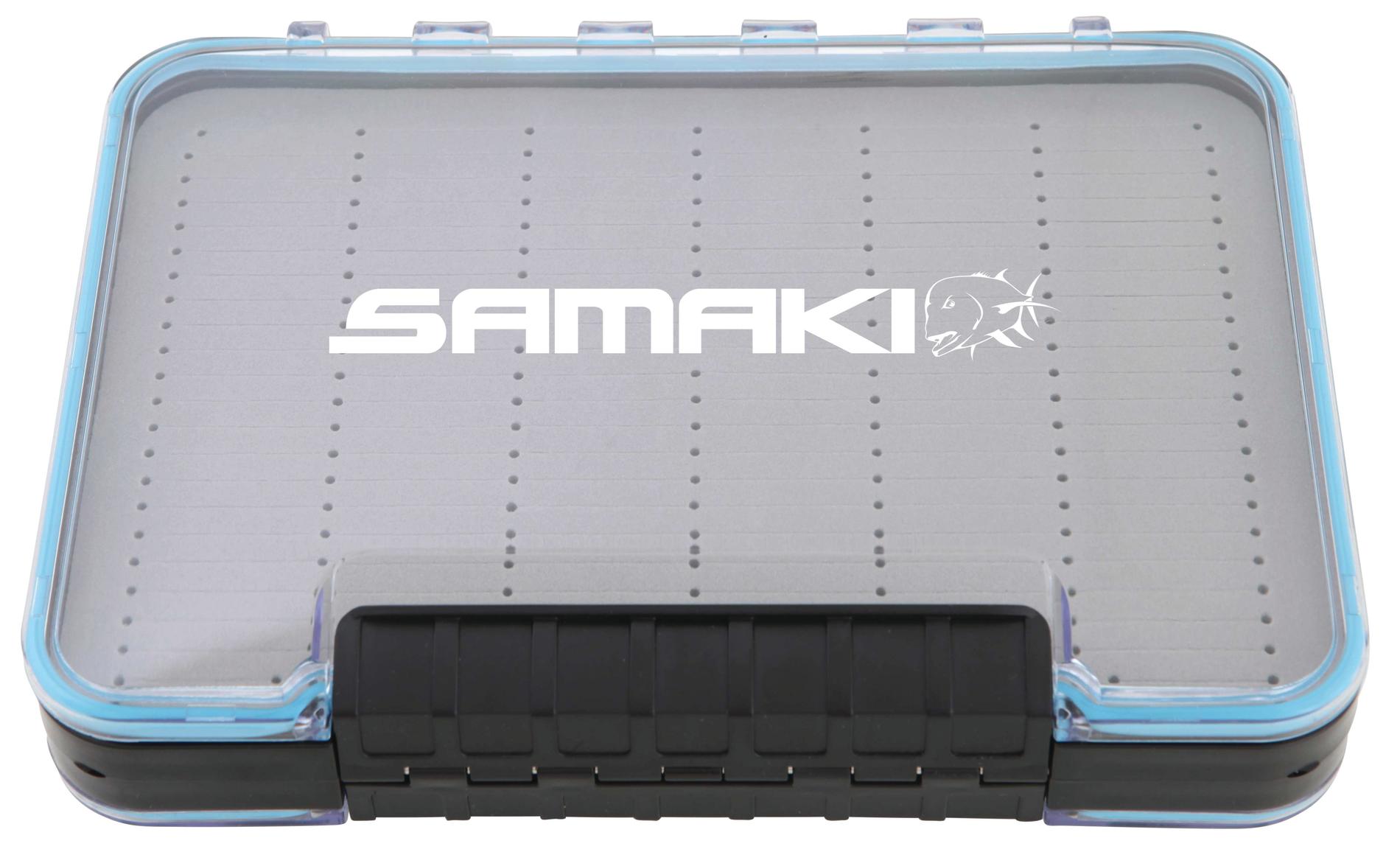 COMING in four size options each Samaki Slit Foam Tackle Box is designed for a variety of lure storage options, holding everything from the smallest of flies up to your favourite vibes and hardbodies.
The soft slit foam insert has incremental slits and holes for you to utilise your tackle box to the max, all without hook tangle as the added bonus. The UV resistant lids will reduce lure fade and the waterproof o-ring and stainless steel hinges will safe guard your products.
The range starts with a small single sided option and moves into three double=sided options of medium, large and extra-large. With prices starting from $15.95 up to $59.95 there is an option to suit all.
For more information, click
HERE
.