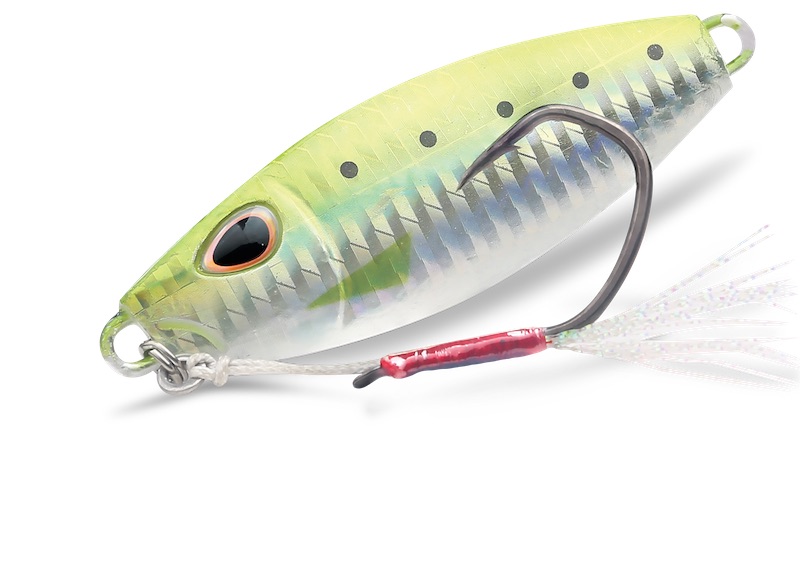 STORM has released its newest addition to their burgeoning list of jigging specific tackle, the Storm Gomoku Slow Rocker.
The Slow Rocker is, as the name suggests, designed for slow-pitch style jigging. Slow pitch jigging references the technique of targeting bottom dwelling fish with traditional jigging tackle.
A slower, more methodical retrieve style is used, often as simple as a gentle lift of the rod. Slow pitch or slow style jigs are often shorter and fatter in profile, which exacerbates the horizontal, fluttering action of the jig as it sinks.
The Gomoku Slow Rocker is no exception and its asymmetrical design encourages horizontal fluttering, with the jig exhibiting a tight "falling leaf" descent action.
Available in 40, 70, 90 & 120g weights, in eight holographic, dual face, glow and metallic finishes.
Rigged with a single VMC 7177 jig hook for optimal hooking performance.
More info at stormfishing.com.au