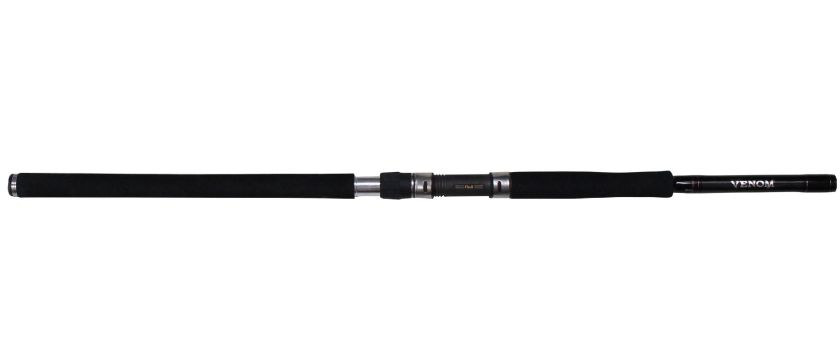 WILSON'S 7'11" 2-piece Venom Stickbait rods are built on the Venom patented hi-modulus blank, coupled with Fuji Silicone K-Frame guides to give exceptional casting performance. The softer tip of the Venom Stickbait rods, when compared to the Venom Popping Series, is purposely designed for stickbaits and allows the angler to work stickbaits through both calm and rough conditions.
Tested in the brutal fishery of Wreck Reef, the Venom Stickbait rods accounted for all the target species including Spanish mackerel, giant trevally, dogtooth tuna, red bass and coral trout.
There are two rods are in the range, the Stickbait 1, a 30-50lb braid rated rod that can cast stickbaits between 25g and 100g, and the Stickbait 2, a heavy rod that is rated for braided lines from 40-60lb and can cast larger stickbaits between 40g and 150g. Custom shaped slender grips finish off the Venom Stickbait rods, giving the angler more feel and control when the pressure is on and when casting distance is a requirement.
More info at wilsonfishing.com.au