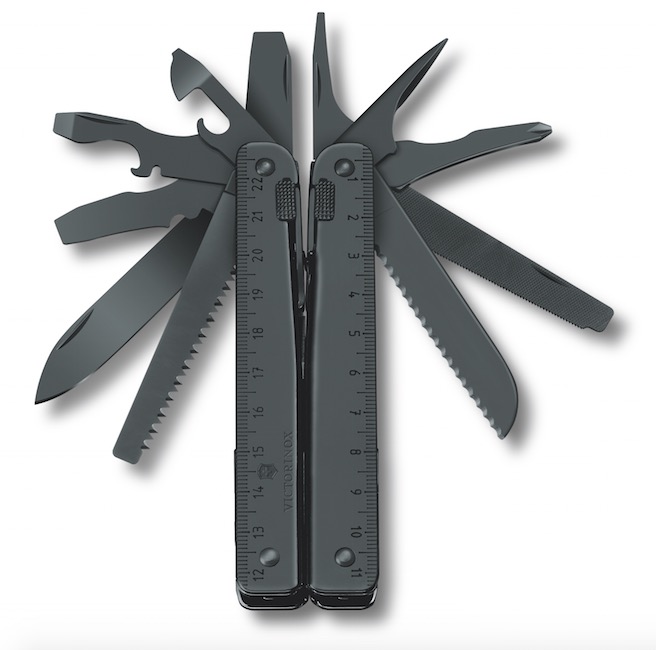 VICTORINOX has launched the stylish SwissTools in the new finish – black burnished steel – manufactured to tackle all the extremes.
Victorinox says the SwissTool BS and the SwissTool Spirit XBS are not only handy, but extremely functional with an entire toolbox packed into a sophisticated and compact multi-tool.
The black burnished steel gives an improved corrosion protection and provides a stylistic alternative to the original burnished steel.
The SwissTool Spirit XBS has 27 functions while the SwissTool BS has 29 functions. Some of the functions on the pliers include a wirecutter, screwdriver, can opener, saw, ruler, corkscrew and lock release.
Adding to their compact nature, the SwissTools weigh under 300g and measure a modest 11.5cm when closed. All Victorinox SwissTools have OneStep access, which allows tools to be opened directly from the outside of the handle without opening the pliers, and a lock with a simple slide release to hold the tools securely in place.
RRP Swisstool BS $359
RRP Swisstool XBS $349
More info at victorinox.com