AUSTRALIA is a vast continent with endless destinations to explore. It would take several lifetimes (and a sizeable budget) to reach all corners of this country and fish its productive waters.
It's a good problem to have! We're spoilt for choice in Australia; spoilt for species and spoilt for opportunities to explore new places.
Thankfully, technology has made reaching these places easier than ever.
To be honest, in the past, I didn't care much for in-car navigation tools. I have a decent sense of direction and with some prior planning, some Google Earth research and a good old fashioned map, I would take off and, more often than not, reach my destination.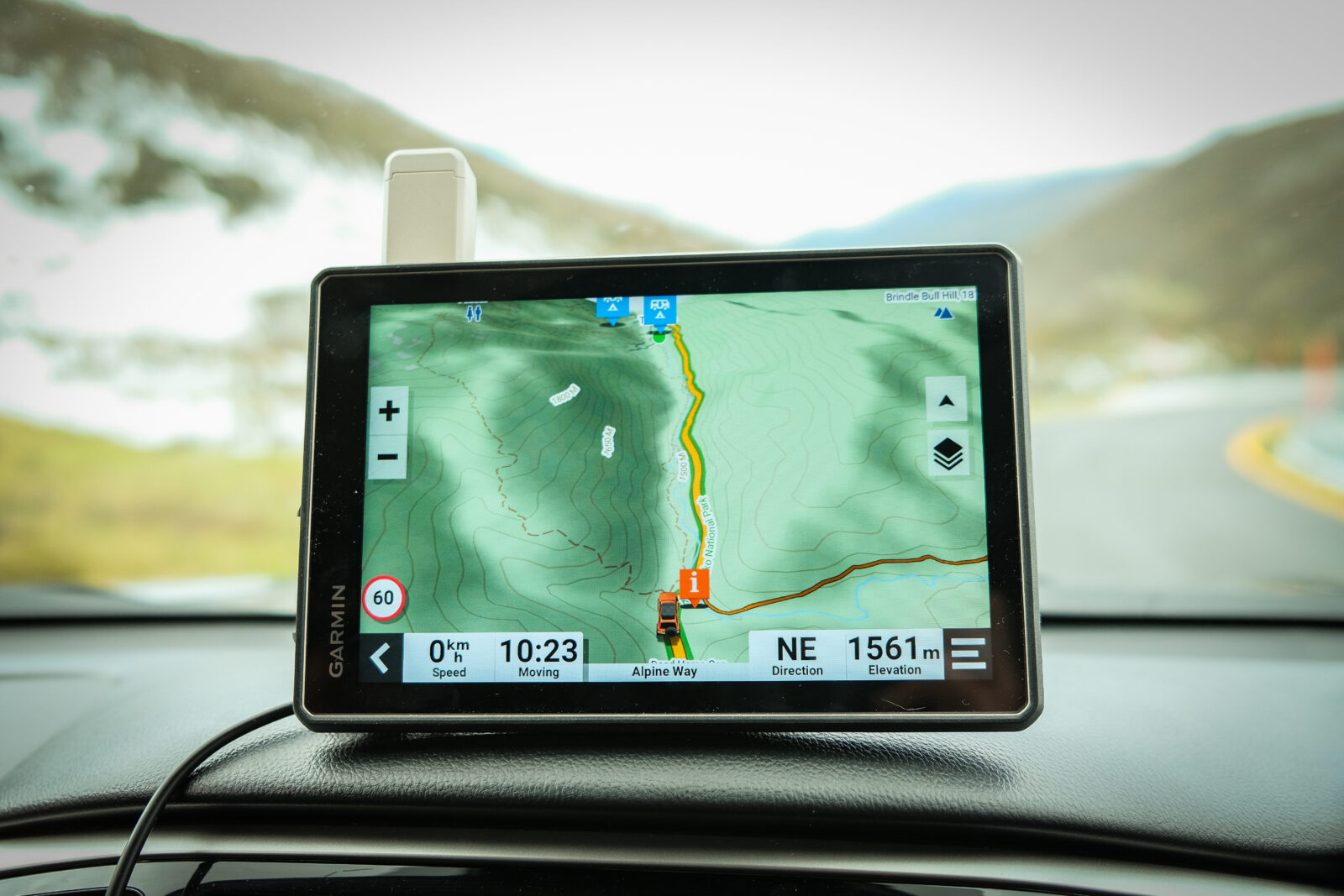 That all changed recently when I began exploring some new inland waters chasing natives and trout around NSW. I bought a new Mitsubishi Triton and clocked up some miles through state forests, national parks and country roads.
One such trip in the Central Tablelands of NSW had me scratching my head. Unfortunately the audio/nav unit on the new Triton stopped working and I was left to navigate via my iPhone. It wasn't easy and the idea of a specialised off-road navigation product made perfect sense. I've done a fair bit of navigating via an iPhone on foot and the maps available are quite good, but for a car, having a specialised product makes a world of difference.
More importantly, the areas where I was exploring were of the beaten track. Some of these state forests have a maze of tracks. Very few are sign posted and one wrong turn could take you down a muddy, seldom-used road with a good chance of getting "bogged". These state forest roads are mostly used for logging purposes and some of them provide access to some fantastic fishing and hunting spots.
I decided to see what "off-road" navigation products were available and came across Garmin's Tread Overland Edition.
Garmin sells three versions of the Tread. The first is a smaller 5.5" version. This is more designed for powersport applications. You can fit them to side-by-sides and keep track of others in your group while navigating across dirt roads.
Garmin also does an 8" and 10 " version. There's an 8" that shares some of the powersport functions and an 8" inch designed more for 4WDs, the Overland Edition. This was the one I chose. Likewise, the 10" is just designed for 4WD touring.
The unit itself is supplied with a sturdy adjustable suction cap mount. Everything you need is in the box and it only take a few minutes to set up. I positioned the suction cap in the middle of the windscreen as low as possible. It surprisingly doesn't restrict any vision, and if anything, makes things safer, rather than looking down at the factory fitted audio unit.
The unit prompts some general questions about your car and allows you to set preferences. There are some "Americanisms" – deer warning signs instead of kangaroo signs – but for the most part it works perfectly on and off Australian roads.
I've been using the Tread over several months and have clocked up about 15000km with the unit onboard. It's taken me through various state forests, down service roads in the Kosciuszko National Park and through some remote country in the Victorian Alps.
So far it's proven to be a reliable, simple to use and feature-packed addition to the car.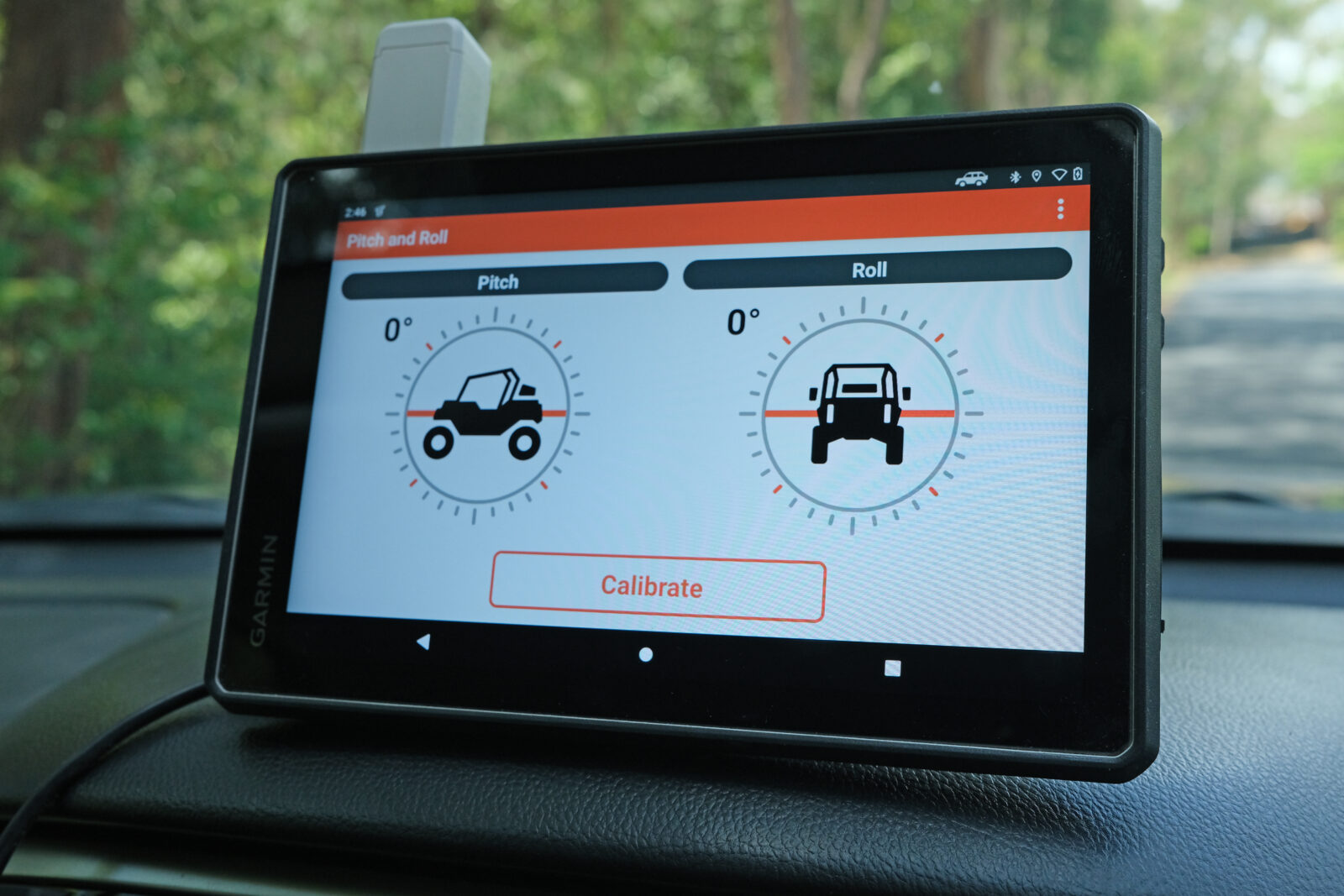 These days, with so much technology available in our hands, it makes sense Garmin has produced such a feature-rich product to compete and get ahead of the competition.
So what are some of these features?
Firstly, the Tread is built tough with a water resistant IP67 rating. While I've been using the unit inside the car, there's no reason why you can't do some planning at home or while sitting around the campfire. The screen is a non-reflective, glove-friendly touch screen with a nice bright display.
The Tread comes loaded with full 3D terrain maps for roads and "off-roads". After adding your car's details, the Tread will suggest routes based on your 4WD's capability. And as expected, all of the usual turn-by-turn navigation aids are provided and can be customised.
On that note, you can customise the views and layout of the screen. There's also BirdEye satellite imagery available free to download via wifi. This is a very useful feature for finding fishing areas. Sure, you can do research at home, but searching for fishing spots en-route is made much easier with all of these available options.
Another feature is "points of interest". Again, this is a feature I didn't think would apply to me, but I've found it useful. With two young kids in the backseat, finding out where the nearest rest stop is or the nearest service station is mighty useful. You can also check out camping areas and other points of interest in the area.
The Tread also has ABC sensors that allow you to se the barometer, altitude, compass and even pitch/roll of the car as you're driving over rough terrain. All of these things set it apart from standard in-car navigation units or smart phones and make the Tread so useful for off-road exploring.
If you're playing music through your smartphone, you can also link it up via bluetooth and control via the Tread. It's useful to have everything controlled by the one unit on the dash.
While the above features are great, it's the inbuilt InReach that I believe sets this product apart from the rest.
I've owned an InReach Mini for several years and have found it essential for travelling through remote areas here and overseas. For those who haven't seen one, it's a satellite messaging device that allows you to send and receive text message from anywhere in the world. It also features a SOS function for life threatening emergencies. It's similar to a PLB but requires charging and an ongoing subscription. And unlike a PLB, it allows two way communication for rescues or simply communicating with loved ones back home.
To have an InReach built in is a great feature! This means I can now head off into the mountains searching for bass or cod and find a remote camp spot, yet still have the comfort of knowing I can contact the outside world if something goes wrong. In these areas it's not uncommon to be stuck due to weather, muddy tracks or because of fallen trees. Having that communication makes things feel so much safer.
As I said, there's a small monthly fee which includes some texts and you're good to go.
Garmin has also produced a Tread app that you can sync with the unit in your car. This allows you to view maps and make plans at home to be used on the road at a later stage. You can also download apps such as weather on the Tread.
Another interesting feature is the ability to pair the Tread with the Garmin PowerSwitch digital switch box (sold separately). This enables on-screen control for your vehicle's 12-volt electronics – light bars, differential locks etc.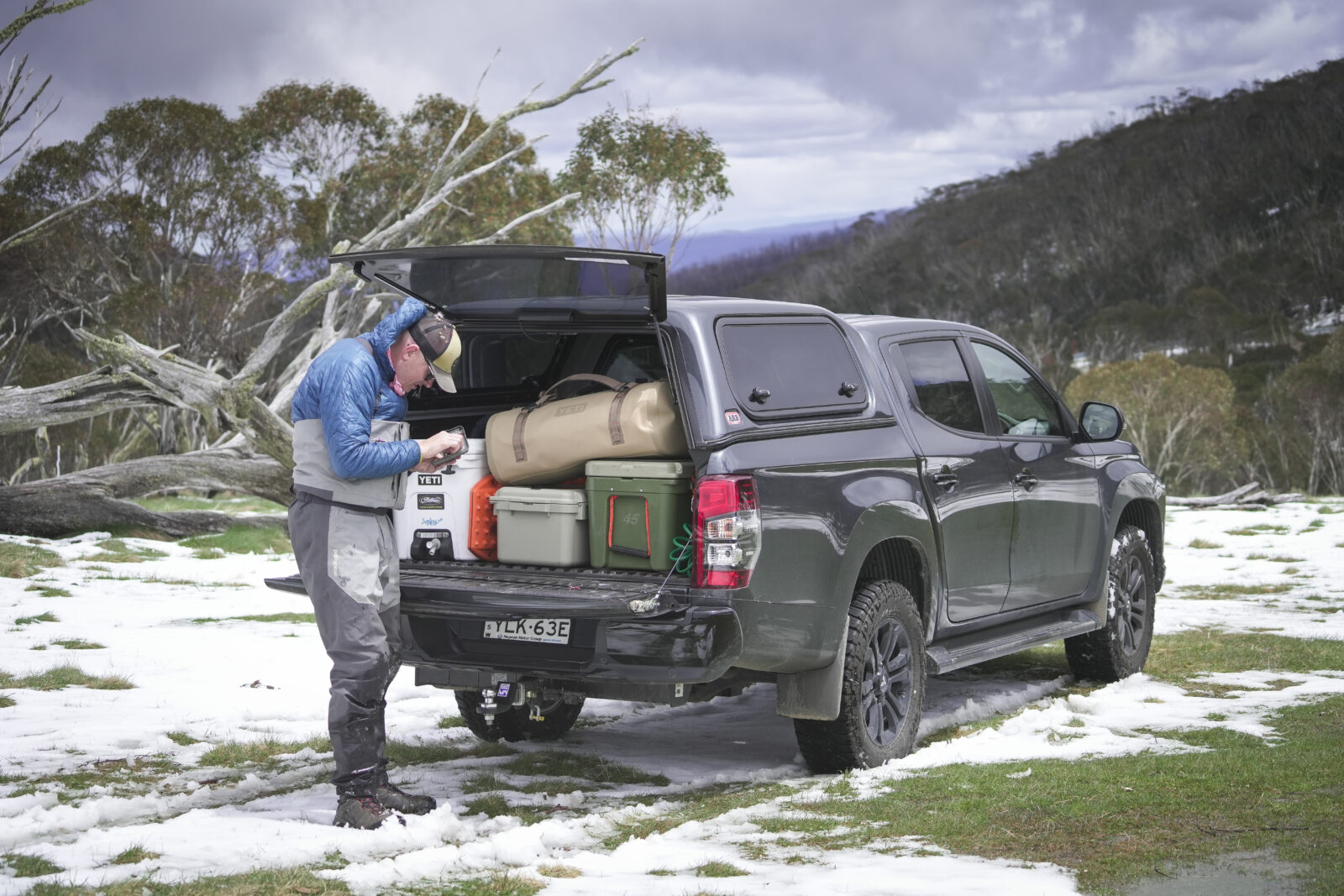 Overall, the Tread Overland Edition has proven itself to be so much more than navigation device. Sure, it has all of the features you'd expect from a high end in-car navigation device and is equally at home in the city, country roads or a remote mountain fire trail. But it's the extras that make the Tread so unique and worth the investment. The InReach is particularly useful and the ABC sensors, weather connectivity and satellite imagery makes it a important tool for researching and conducting fishing trips into unknown destinations. It's intuitive to use, easy to read, and has a solid build that will stand up to the punishment of off-road driving.
The 8" Tread Overland Edition retails for $2199 at www.garmin.com/en-AU.