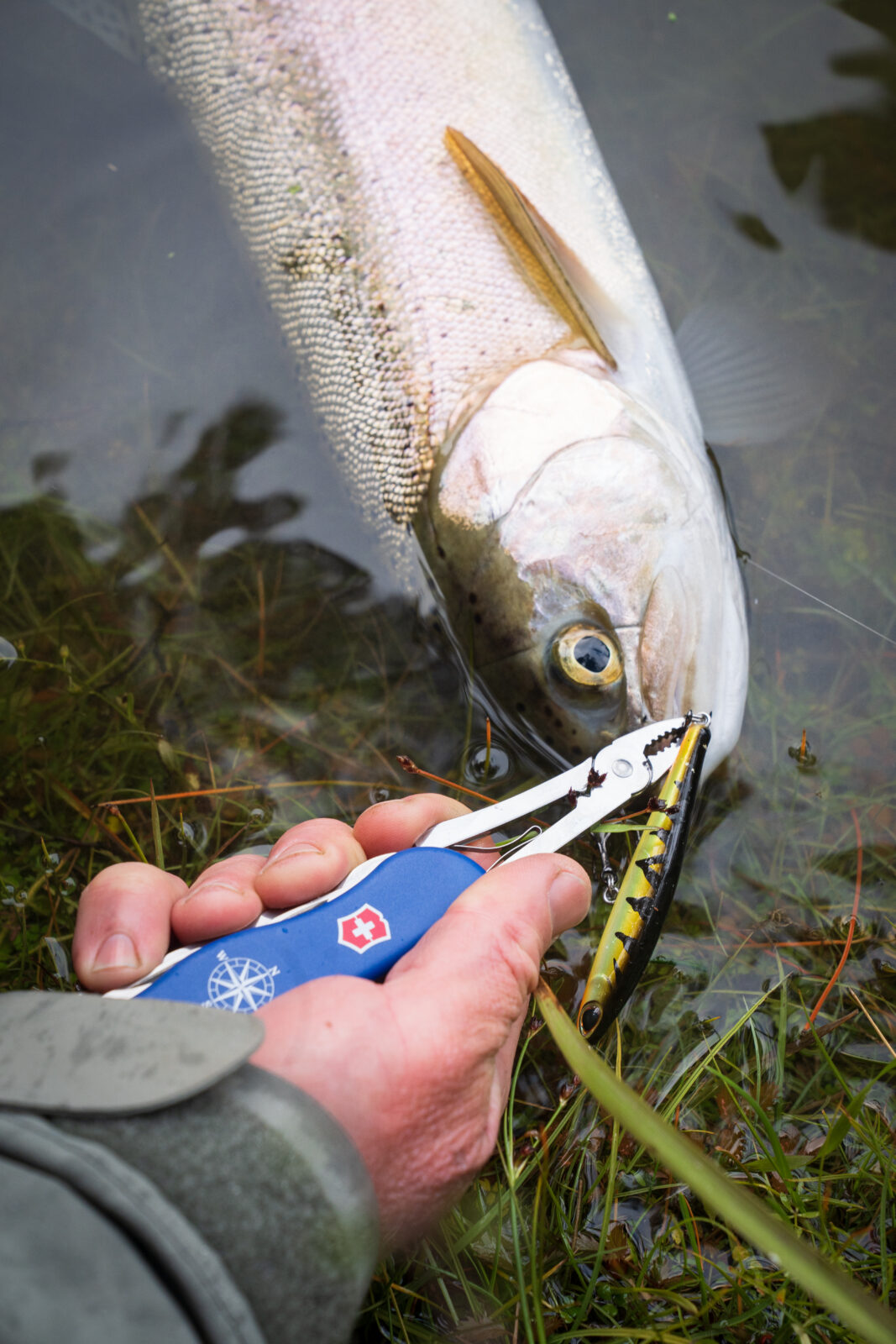 SWISS Army knives are a practical item to carry. They're an ideal multi-tool and come in a large assortment of configurations designed for all sorts of purposes.
There's everything from a basic knife with just a couple of functions, right up to the big "Ultimate" model that features 87 different tools! I've owned plenty of Swiss Army knives over the years and always found them useful for fishing and camping.
They're also very handy around boats and that's exactly what the "Skipper Blue" model is designed for.
Victorinox sent Fishing World a Swiss Army Skipper Blue a few months back and it's been carried all over the place. I've used it unhook fish in New Zealand, cut up food while camping, and even to fix a broken kid's toy. You really don't know how useful carrying a pocket knife such as this is until you have one. Of course, it goes without saying that you should be aware of the rules around carrying knives. Each state is different and it pays to be careful. That said, if you're carrying it for a purpose such as fishing, camping or boating, it shouldn't be a problem.
The Skipper Blue features 17 different tools including a large size blade with a partially serrated edge, pliers, tweezers, bottle opener, can opener, marlin spike, shackle opener, screwdrivers, corkscrew and more.
The only tool that I'd like to see is a small pair of scissors for cutting line. Otherwise it's a useful tool to cary around in the pocket. The pliers are great for unhooking fish and the blade is very useful for all sorts of purposes. It's also a locking blade, making it quite safe.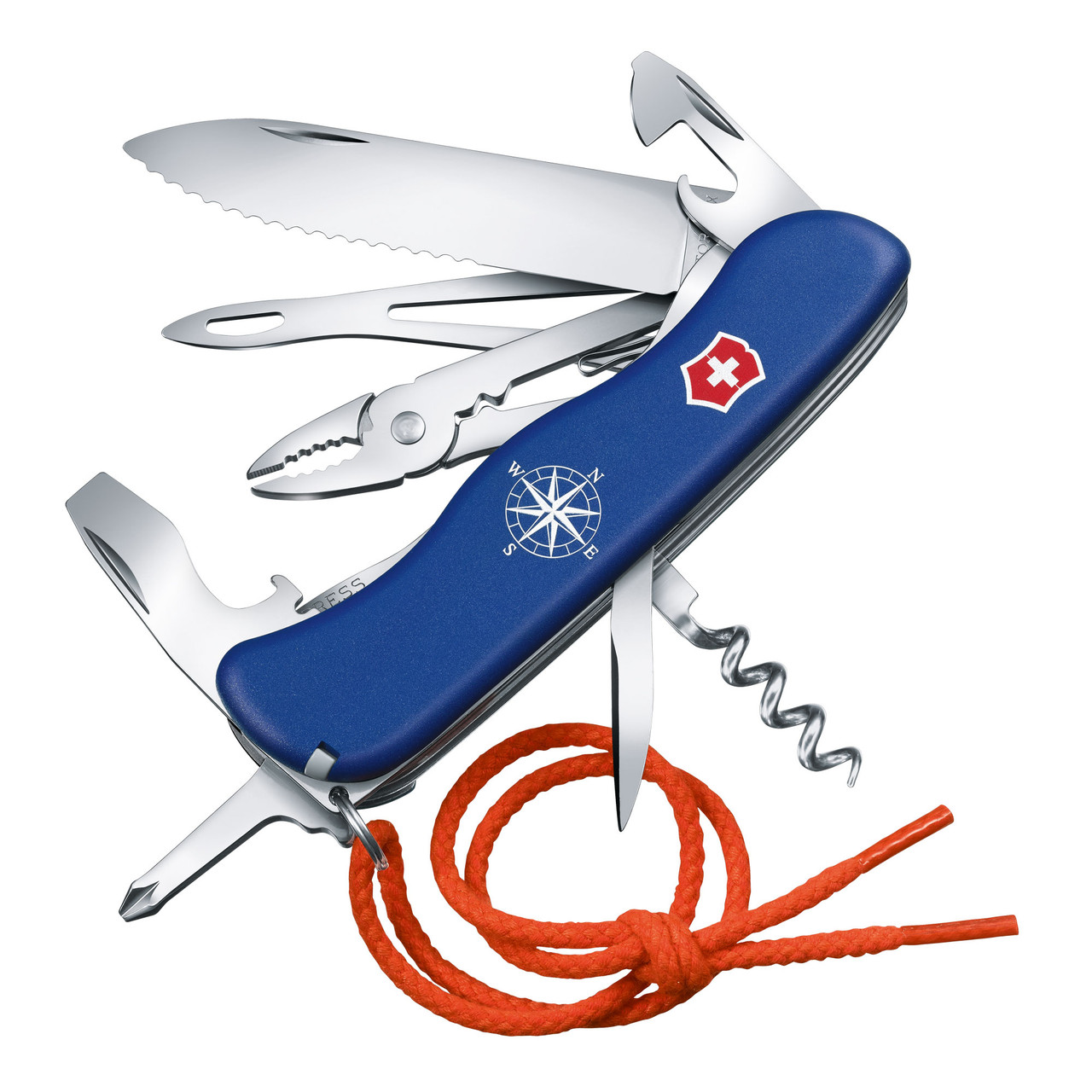 The tools are made from stainless steel, while the blue "scales" are made from a tough polyamide material. A lanyard makes it easy to grab and hold.
The tool weighs 183grams and measures 111mm. I personally wouldn't want anything bigger. It's light and compact enough to sit in your pocket without taking up to much space or adding unnecessary weight. I'd recommend buying a pouch if you plan on using it regularly. They can be purchased separately.
Overall, I found the Skipper Blue to be a useful knife with most of the essential tools we frequently use while fishing, camping and boating. The blade and the pliers were most frequently used, along with the bottle opener and screwdrivers.
Every fisho needs a multi-tool and Swiss Army's Skipper Blue is well worth checking out.
More info at victorinox.com.au.