ABU Garcia Australia has launched a new website to coincide with the release of a host of exciting new products.
Visitors to the site can check out the New Revo Premier, STX, Inshore, SX, and S low profile reels, winner of best reel series at iCast 2012 and the all new Revo Inshore, SX and S spin reels. Also on show are the new Australian designed V series rods the Vanguard, Velocity and Veritas that feature the best in materials and components.
Smartphone friendly, the new site is dedicated to all things Abu Garcia. Other features of the site include integrated social media plug ins, product video content and tips and techniques on how you can become a better angler.
Visit abugarcia-fishing.com.au now to enter the Revo S+Veritas promotion.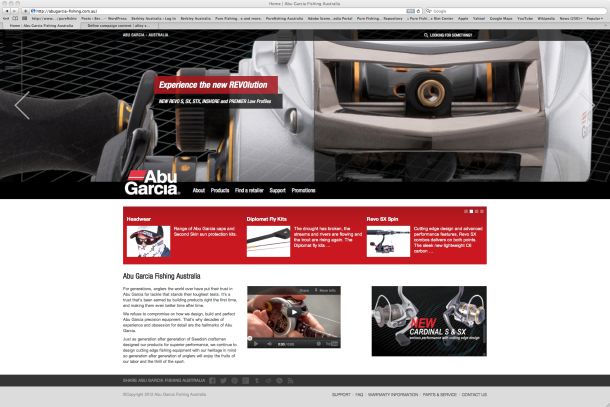 For more information visit www.berkley-fishing.com.au