AT times of stress sometimes it's useful to visualise an expanse of calm blue water, but then there are those times calm blue water causes stress and thoughts of throwing yourself off your own boat! That was St Georges Basin, the venue for the TT Lures sponsored fourth round – so calm and glassed out in the sultry morning that the bite virtually evaporated!
It's these conditions that bring out the anglers with the patience to grind out a result and Team Rleasn's Brett Crowe and Neil Kelly did just that. Catching just enough legal fish for the day the pair fished deeper water using a combination of Gulp! Shrimp in Banana Prawn colour and Gulp! Crabby's. Alternating a fast and slow retrieve interspersed with short hops the fish came very slowly but those that made it to the boat were of good quality. It was a long slow haul but the net result was a bag of 3.61kg enough to take the number one slot for a much bigger haul of $4300 and an Engel Spectator Pack. Everything comes to those who wait!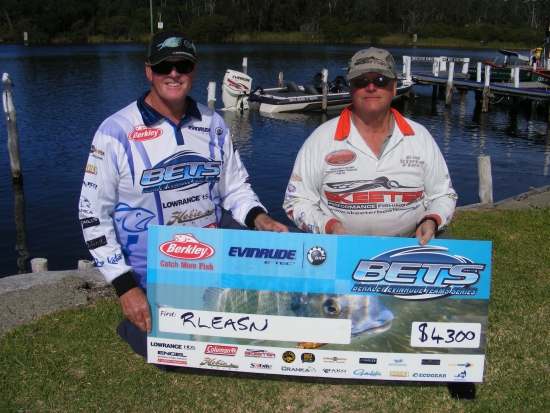 Just behind were Team Classic Catchers of Tom Maclean and Mark "Tubby" Taylor, but it took a personal best tournament bream to get them there. Also struggling with the calm conditions early on, the arrival of a breeze late in the day saw the team's fortunes improve with Mark scoring a 1.23kg cracker late in the day. In one of the closest finishes this season Tom and Mark presented a bag just 40 grams short of the leaders, weighing in 3.57kg for $3000 and a Mako Eyewear Prize Pack.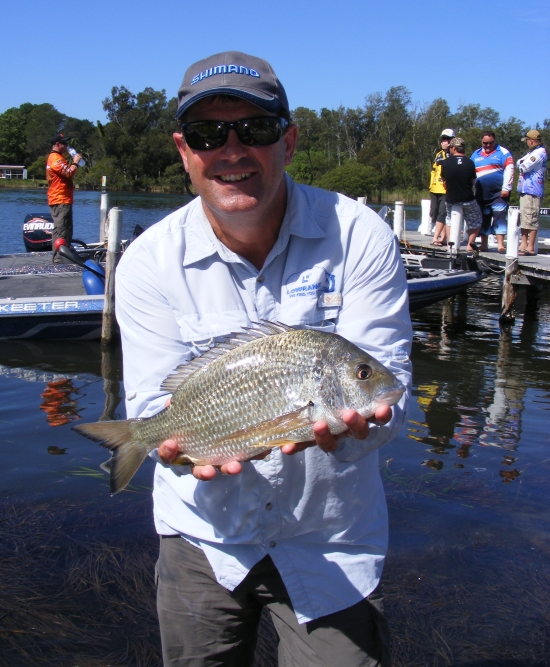 Always consistent Damien Skeen and Ben Walker of Team FG Blades brought up third position with a nice 3.43kg bad secured using FG blades as the team name suggests. These locally produced and hand assembled blades are creating a following and the results of the team demonstrate their effectiveness. The team's placing earned them $2000 and $300 in dinga.com.au vouchers.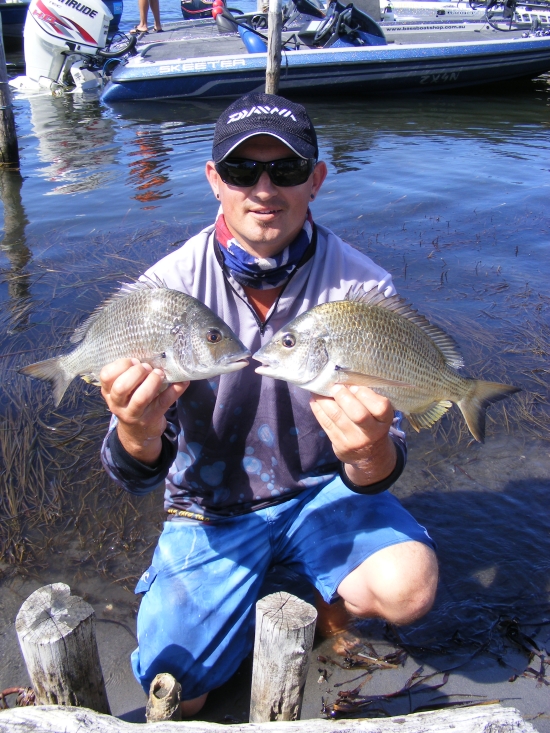 St Georges Basin is renowned for some big breambos with several two kilo plus fish being caught in recent years. The tough bite didn't lend itself to such monsters this time, however, Mark Healey fishing with partner Karen did secure the biggest fish of the day – a 1.33kg specimen. Mark, also supported by BETS sponsor Cranka Lures caught the fish on a Cranka Shallow Crank in Smoked Prawn pattern and having engulfed the lure took Mark on a merry dance for some five minutes before coming within netting distance.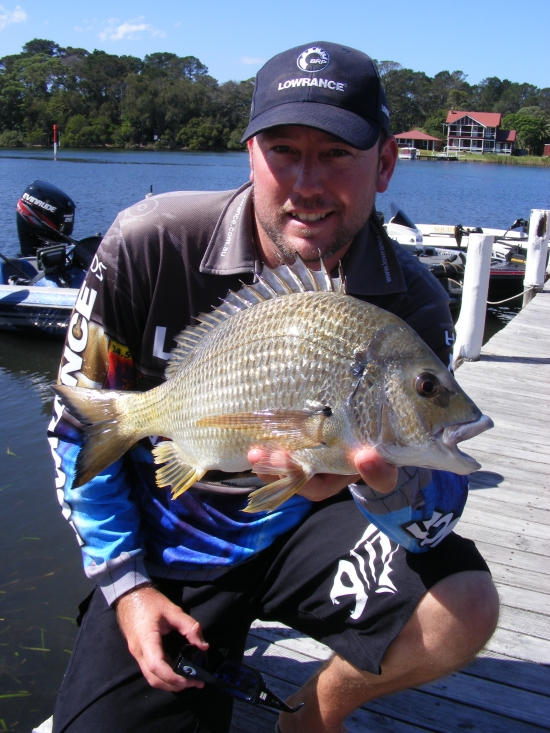 Taking out the Evinrude Big Bream award the fish earns Mark's team first cab off the rank status for the next round at Forster.
With some cracking prize bags from major sponsor TT Lures for 11th to 20th placed teams and a surprise random team giveaway from sponsor Mako Eyewear it was a great end to a tough day. None more so than for Glenn Norman of Team Engel/DP Chip who got to take away one of Steve Duff's cracking custom made Duffrods. Valued around $500 these rod giveaways are highly sought after – remember you have to be there to claim the prize. Hang around for another few minutes – it could well be worth your while!
A big thanks to Sam and Brian, our hosts at the Sussex Inlet Marine Centre. They make a huge effort to support us and a big thanks to the anglers for supporting this local business.
More at: www.betsbream.com.au