FORMULATED in the Australian tropics, RID insect repellent has had over 56 years of success in keeping mozzies and other biting insects away.
RID repellents are medicated – you can apply RID after an insect bite to stop the itch.
The formula also contains an extra fly repellent, which combined with the active DEET means that RID is effective against a large range of insects including mosquitoes, flies, tsetse flies, fleas, sandflies, midges, ticks, ants, lice and leeches, which helps protect against serious mosquito-borne diseases such as Ross River and Dengue fevers in Australia and Malaria and Yellow fever overseas.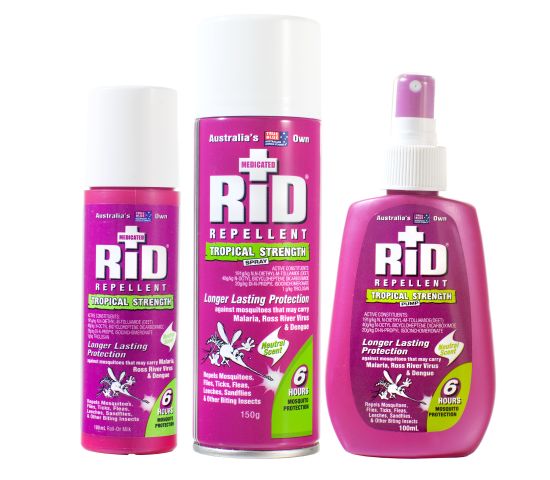 RID Tropical Strength contains 19.5 per cent DEET, and because the DEET in RID is activated with a synergist, it has a protection time of +6hrs.
More info: www.rid.com.au