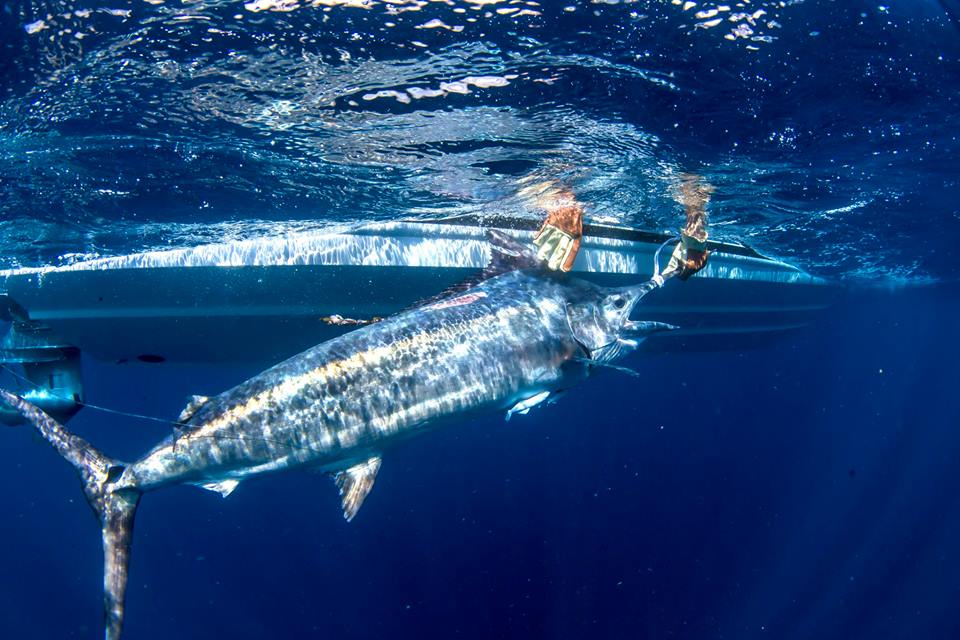 NEWCASTLE & Port Stephens GFC boat Old Mate recaptured a tagged juvenile black marlin whilst fishing off the Gibber Reef, Port Stephens in late March 2017.
The Fisheries database revealed that the marlin was originally released off Fraser Island, QLD by Sunshine Coast GFC boat Pole Dancer, that originallytagged the fish on 21st June 2016, whilst chasing juvenile black marlin inshore.
The small marlin grew from an estimated 5kg to a chunky 30kg (100cm to 145cm lower jaw fork length) after spending 281 days at liberty and travelling about 469 nautical miles in a southerly direction.
The Old Mate crew must be doing something right as they've recaptured two tagged black marlin and released a black marlin which went on to be recaptured – all in the past two seasons.
More information about the NSW Gamefish Tagging Program can be found here.