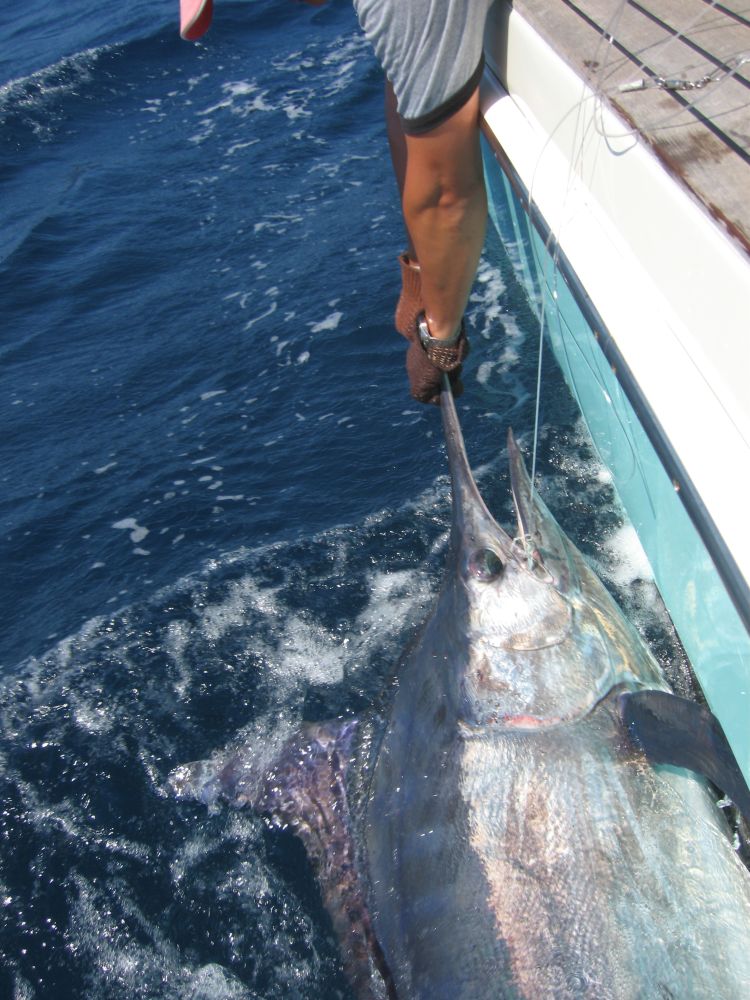 A BLACK marlin that was tagged off the Great Barrier Reef last November has recorded an incredible track of 4,393 nautical miles, almost reaching South American waters, acccording to the IGFA.
On 4th November 2015 angler Gee Soh hooked up to an estimated 700lb black marlin while fishing with Viking II's Captain Billy Billson off Lizard Island in Far North Queensland.
After a twenty minute fight with the big black, Glenn Johnston released the marlin with the satellite tag-programmed to collect data for 240 days.
After exactly 240 days, on July 1st 2016, the satellite tag popped up a remarkable 4,393 nautical miles from where it was first tagged.
The fish is the third longest track ever recorded in the IGFA's Great Marlin Race history.