Baitcaster reel devotees know when it comes to accurate and smooth tangle-free casting it's all about the braking. While an "educated thumb" can go along way to avoiding those dreaded birds' nests there's nothing like advanced technology to make the job easy.
For 2010 Daiwa introduces its most advanced baitcaster braking system yet – Magforce 3D.
In the early 1990s Magforce introduced magnetic braking, delivering unrivalled line control. By 1999 Magforce V had evolved, further refining the casting system and allowing anglers to cast lighter lures than never before. Then came the new millennium and Magforce Z which could cast larger lures longer, smoother and more accurately. All these systems used a spring loaded inductor rotor in the spool that spun outwards between magnets to control the braking. Though efficient, it did not allow for different casting techniques or lure weights. Until now – enter Magforce 3D.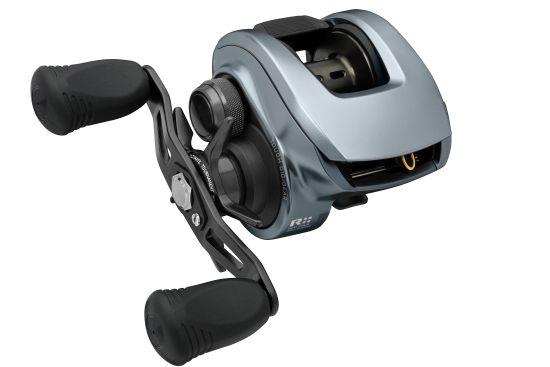 Combining the best attributes of the Magforce family, Magforce 3D features the ultimate in fine cast control. Unlike previous systems that relied on the inductor spinning into a single invariable magnetic field, Daiwa says the new Magforce 3D inductor rotor still shifts between the magnets but varies the strength of the magnetic field by shifting the magnets in the side plate. With three modes – Maxbrake, All Round and Longcast, Magforce 3D casting is now possible in three dimensions – Magforce 3D provides ultimate flexibility in one reel: the Z 2020H.
Daiwa Z 2020H Features/Specs: Real Four Technology; Digigear; Magforce 3D; UTD – ultimate tournament drag; Super high rigid high accuracy super metal body; Super lightweight duraluminium speed shaft spool; Tough and rigid saltwater barrier clutch; Long arm ratcheted star drag; 90mm swept crank handle with large 4BB handle knobs; Frictionless levelwind with fluted titanium line guide; 12 CRBB – corrosion resistant ball bearings; 5 year warranty.
Weight: 265g; capacity 6kg PE 1.5/290m, 2/230m, nylon 16lb/125m, 20lb/100m.
More at: www.daiwafishing.com.au