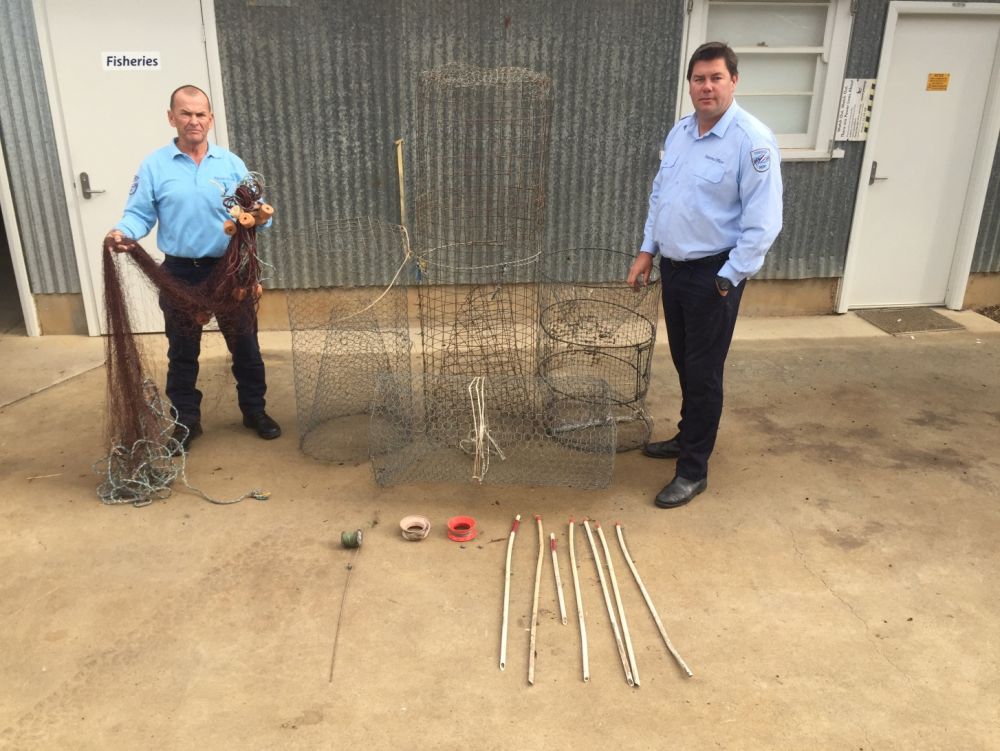 SEVERAL recreational fishers have been found in breach of fishing regulations along the Namoi, Castlereagh and Barwon Rivers in the State's North West.
NSW Department of Primary Industries (NSWDPI) Acting Director of Fisheries Compliance, Tony Andrews, said a recent compliance operation by Fisheries officers focussed on the Narrabri, Wee Waa, Coonamble, Walgett, Collarenebri, Dubbo, Tamworth and Inverell regions after rain improved fishing conditions in western flowing rivers.
"The good recent rainfall in the area has brought new opportunities for recreational fishers, however we also know that increases the opportunity for fishers to engage in illegal activities by use of fish traps, set lines, gill nets and bag/size limit offences," Andrews said.
Fisheries officers conducted checks on 22 recreational fishers and detected 12 fisheries offences.
One of the offenders was a 63 year old man from Coonamble who was apprehended using three illegal fish traps set in the waters of the Castlereagh River.
The man was also found in possession of Golden Perch taken illegally from the set fish traps.
Another two male offenders were found using unattended set lines and in possession of Golden Perch from the Barwon River near Walgett.
A number of other offenders were found engaging in fishing activities without a fishing licence.
"The use of fish traps, nets and lines is a serious and ongoing issue throughout inland waterways. This type of fishing technique poses a threat to the sustainable management of native freshwater fish populations," Andrews said.
Maximum penalties for offences include $22,000 fines and 6 months imprisonment. DPI Fisheries will continue to patrol local waterways in order to promote responsible fishing activities.
The use of two hand held lines per person is permitted in inland NSW waters, provided the fisher stays within 50 metres and line of sight of the lines.
For more information on fishing regulations check out the NSWDPI website.