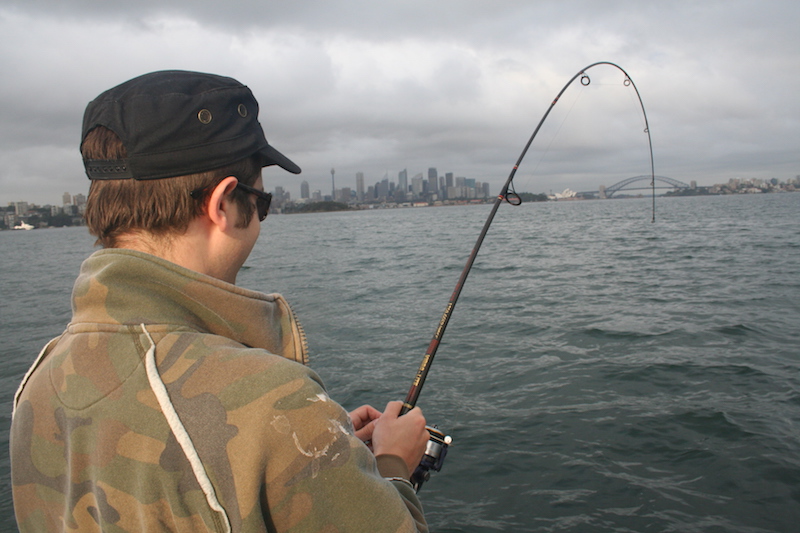 ANTI-SOCIAL behavior by some fishers on Sydney's ferry wharves is seriously jeopardizing future access for all fishers to these popular fishing spots.
While most anglers fishing the wharves do so responsibly, a small minority continue to do the wrong thing.
There has been a recent upsurge in public complaints about excessive noise late at night upsetting nearby residents as well as litter and anti-social behavior.
In order to ensure continued angling access to these facilities it is vital all fishers do the right thing now, as failure to do so will likely result in continued loss of access.
If you enjoy fishing from Sydney's ferry wharves, make sure you:
Be considerate of nearby residents and keep your noise down, especially after 10pm.
Vessels and passengers have priority. Clear your lines and move aside when ferries approach.
Please be respectful to passengers and do not block access.
Dispose of all litter, bait and unwanted tackle responsibly.
Clean up any fishing mess before you leave.
Follow recreational fishing rules.
NSW DPI is launching an education campaign this month advising anglers of the need for responsible fishing at the ferry wharf network.
Help maintain your access to Sydney ferry wharves network by doing the right thing and encouraging your fishing mates to behave responsibly.
Report suspicious fishing activity to the Fishers Watch Phoneline on 1800 043 536 and contact NSW Police to report any anti-social behavior.