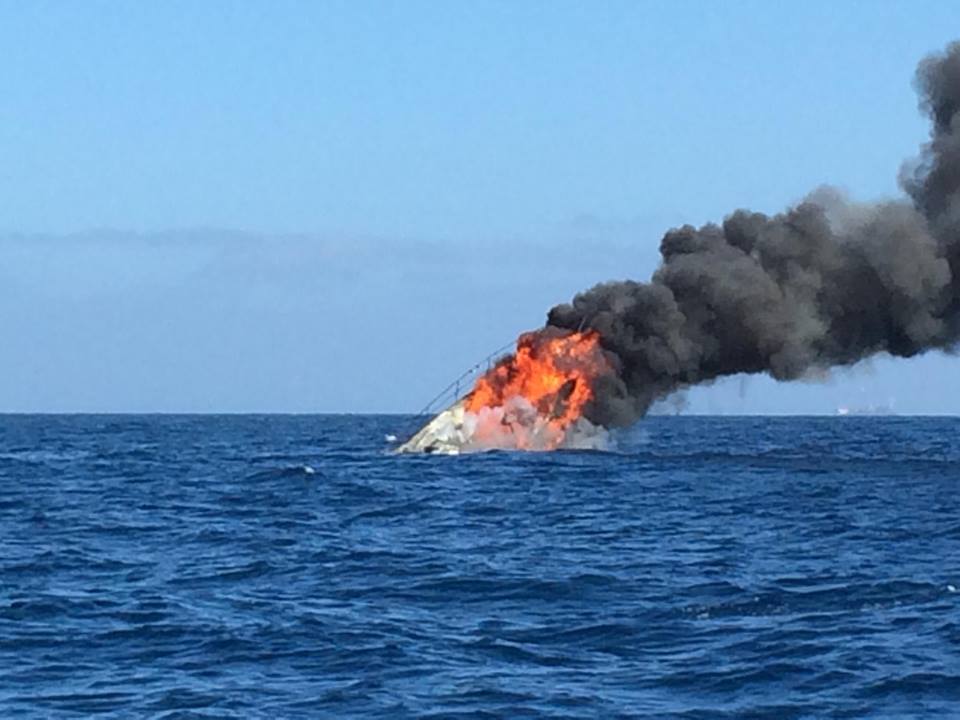 THREE men have made a narrow escape from their game fishing boat after a fire in the engine room destroyed their vessel off Exmouth.
It took around ten minutes for the fire to completely consume and sink the boat, owner Graeme Heal told the ABC.
The boat was fishing Exmouth for the EGFC Heavy Tackle Tournament in late December (click here to read the tournament wrap).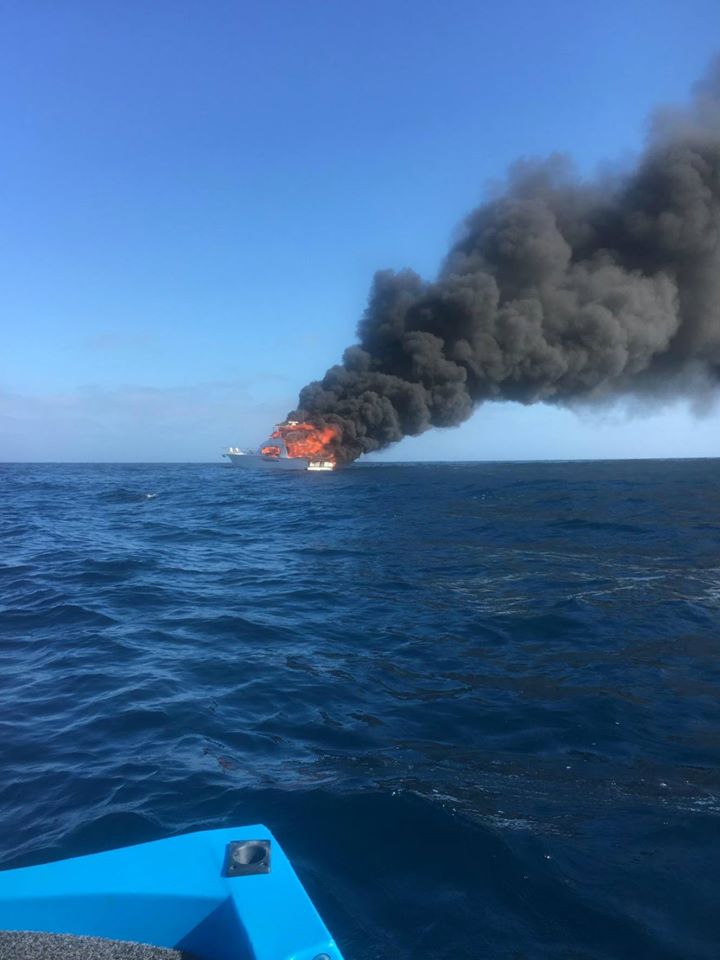 "By the time I grabbed the life jackets, threw them back, it was all too serious," Heal said.
"When the cockpit was filling with that much smoke I knew that…something had gone seriously wrong with it.
"There was not much I could do, I was happy that the crew were safe, and I was pretty calm about it because I knew there was nothing I could do.
No one suffered any serious injuries and Mr Heal believes a carefully prepared evacuation plan as well as good supplies made the difference in keeping the men safe.
"Keep your safety gear at very, very close hand…don't put it away in lockers, it happens too quick," he said.
(Images taken from the liferaft by Dirk Clatworthy)