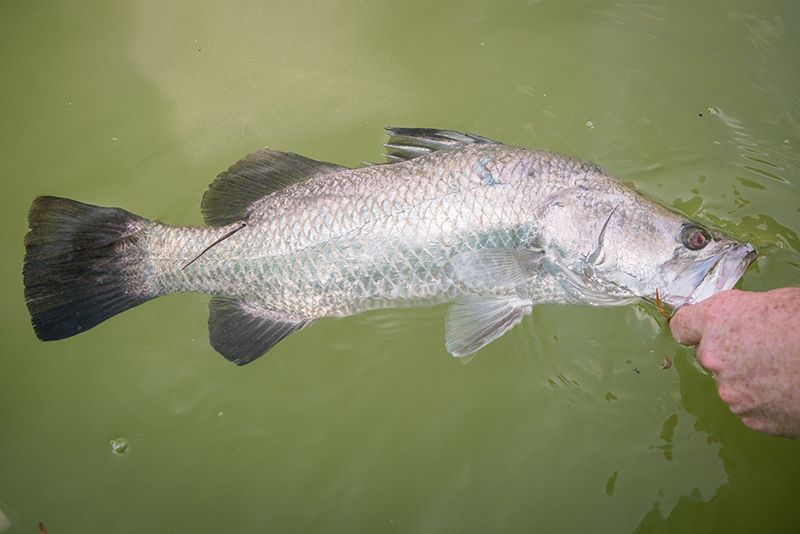 IN this month's Environment News, John Newbery ponders why a drought on the land also means a drought in the water and the effects that a long El Ni
ñ

o has had in Australia.

DURING major drought events the estuary fishing along the NSW coast goes very quiet. Species such as bream and luderick seem almost to disappear. It takes several months of solid rain to get things back to normal. Some old anglers used to say "drought on the land, drought in the water", while others with even more years under their belts theorised that fluctuations in fish numbers were part of long cycles of scarcity and plenty, perhaps 50 years long.

I'm just back from an annual trip to a – usually – highly productive location in the NT and the fishing was as tough as I've seen it. Barra and threadies were hard to find, jacks weren't keen to switch on when you did find them, bait fish were scarce and mud crabs absent. Big annual barra comps were being cancelled. Reports from the Gulf were similar, with both professional and amateur catches much reduced and commercial boats tied up at wharves mid-season.

Why? Three years of an El Niño cycle and much reduced wet seasons. Breeding and feeding cycles upset. So where do the existing fish go? Truth is, no one knows.

Some think the adult barra, deprived of access to the flood plains, move into deeper areas adjacent to the coast and totally change their feeding habits. Others believe they stay in billabongs, well removed from easy angler access. Still others think they might undertake big migrations to greener pastures, maybe Papua New Guinea or Indonesia, and won't return until sometime after we get a big La Niña wet season, if they return at all.

Other threats exist at the local level. Heavy rain can wash organic matter into dams or streams and cause oxygen level crashes, such as the one in October that killed big numbers of trophy size golden and silver perch at Chaffey Dam near Tamworth. Careless use or disposal of pesticides adjacent to waterways leads to similarly sad tales of fish kills in most states in most years.

So the Australian Government's Productivity Commission recent report calling for "better management of Australia's fisheries … to ensure sustainability and value" was probably necessary. While it acknowledges improvements in commercial fishing management aimed at reducing catch volumes and over fishing, restoring and maintaining fish stocks and improving sustainability, it highlights some enduring problems.

One is the differences in approaches to management of critical fish stocks across Commonwealth, State and Territory jurisdictions. Another is around regulatory standards for protected species. And the one that might really impact us, for better or for worse, "weak knowledge of the impact of increasingly successful but unmanaged recreational fishing on some high-value fish stocks".

There's a specific recommendation for a national approach to rec fishing licensing for a start. Low-cost licences which will provide more reliable data on participation, catch rates and economic value, if the licensing scheme is well designed and administrated.