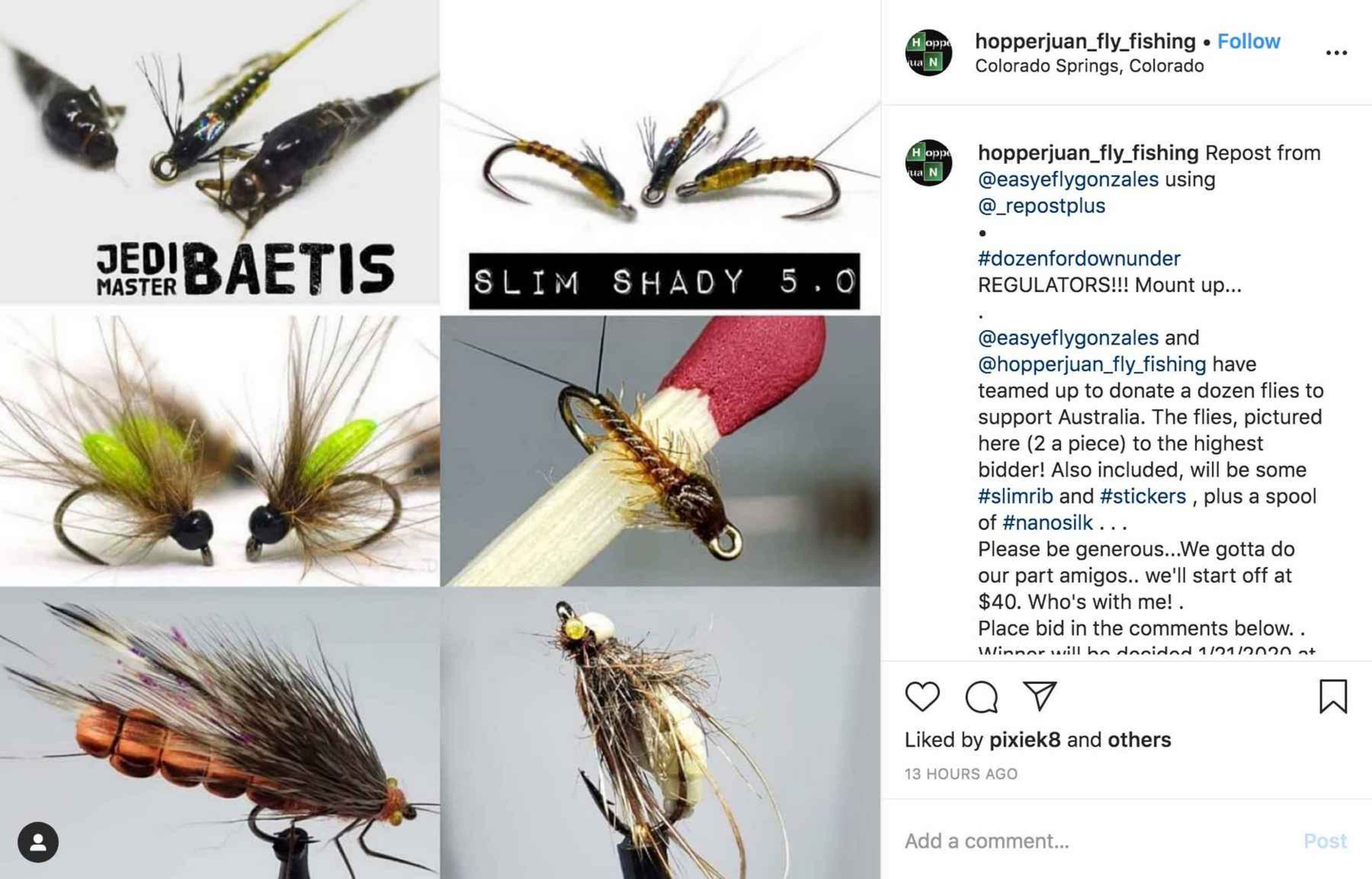 FLY tyers around the world are doing their bit for the bushfire fundraising effort, auctioning off hand-tied flies and starting the #dozenfordownunder hashtag.
Keen American fly fisher Josh Mills announced the new cause, #dozenfordownunder, and within a few days nearly ten thousand dollars had been raised for the Yellow Dog Community & Conservation Foundation (YDCCF).
According to Dillon Gruber, Director of YDCCF, the first target of #dozenfordownunder contributions will be to assist boots on the ground.
"The number one priority is to get the fires put out. Period. No doubt there will be some stream restoration project and community projects down the line, but the fact of the matter is that we're still in the midst of this natural disaster." Gruber said.
Gruber indicated that funds will initially be disbursed to the New South Wales Rural Fire Service, near where anglers are regularly guided on the waters of the Blue and Snowy Mountains.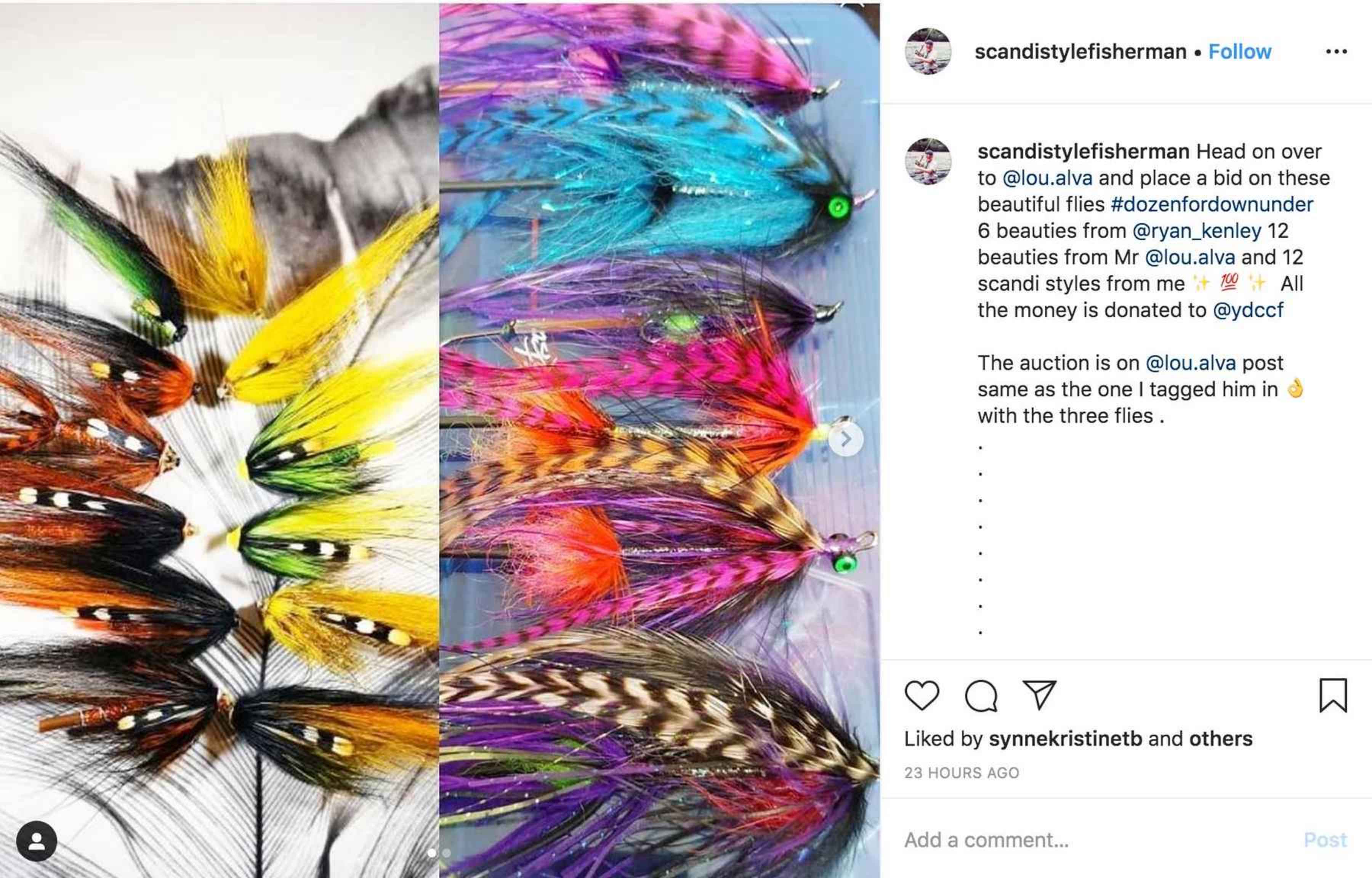 For #dozenfordownunder founder Josh Mills, this new approach to raising funds is something to be celebrated. Mills' said it "pooled the collective power of a niche, online community and focused it for the greater good."
To help the Australian bushfire relief effort by offering your own creations or bidding on those on offer, explore the #dozenfordownunder hashtag on Instagram.
Source: HATCH mag