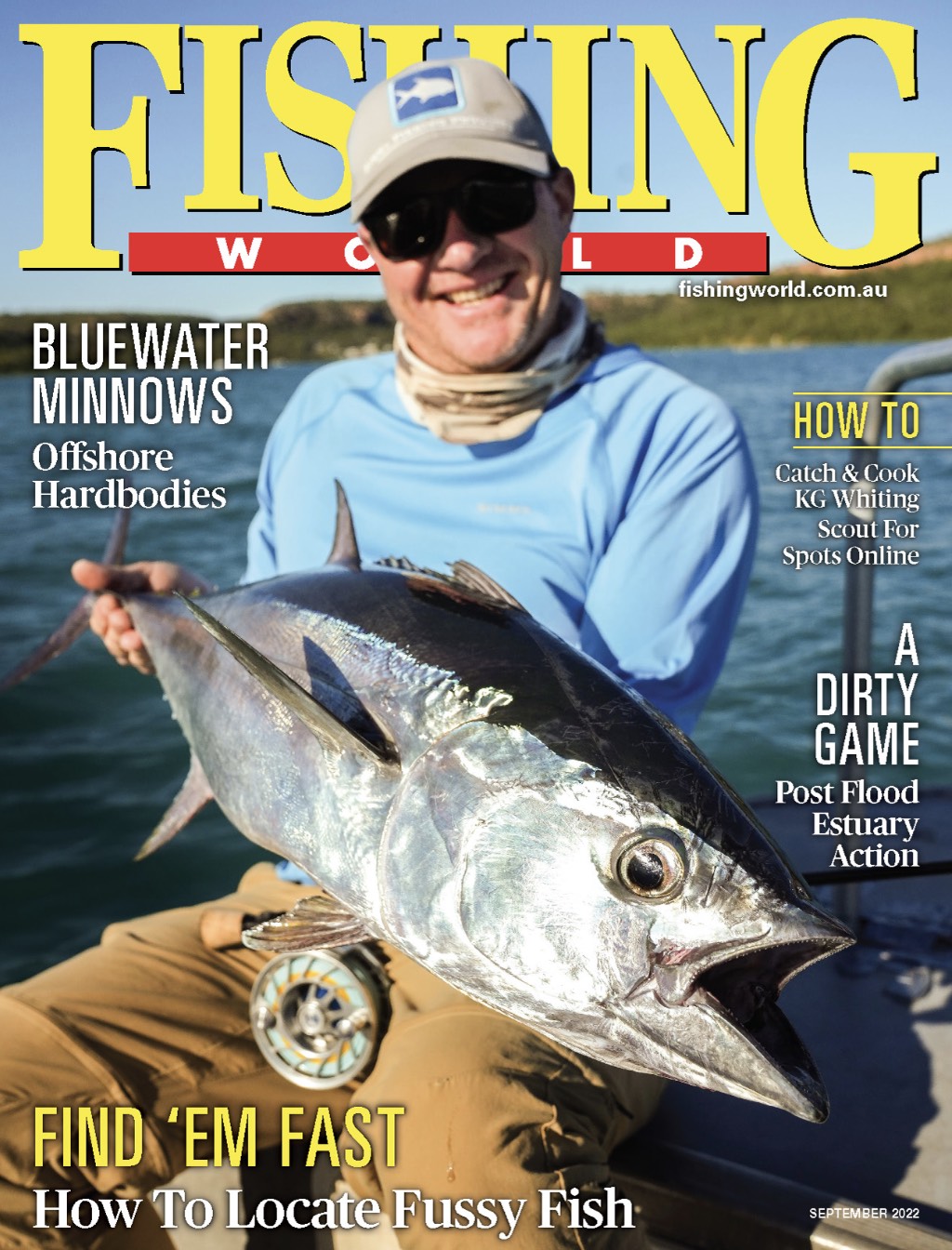 THE September edition of Fishing World is jam-packed with fishing information from Australia's best fishing writers.
Take a look at what's inside this edition below:
Cover Story: Finding Fish By Greg Finney
It may sounds obvious, but as Greg explains, to catch more fish, you must find them first.
Lures In The Ocean By David Green
Trolling hardbody lures is a deadly blue water technique for pelagics and various game fish.
Rock Fishing: Rock Stars By Hayden Webber
Hayden offers a fresh spin on at catching an old favourite from the stones.
Floods & Fishing By Adam Freeland
There are still opportunities for exciting fishing in the dirty post-flood water.
Catch & Cook: Eat Like A King By Alex Ciccozzi
King George whiting are fun to catch and fantastic to eat, as Alex explains.
Review: JL Audio MM50 Stereo By Alex Ciccozzi
Alex installs and reviews a new JL Audio stereo system.
New Releases: Stacer Unveils 2022 Range By Patrick Linehan
Stacer has unveiled its latest range of aluminium boats at a recent media event.
The September edition is on newsstands now, and is also available online.